Research Scholar Track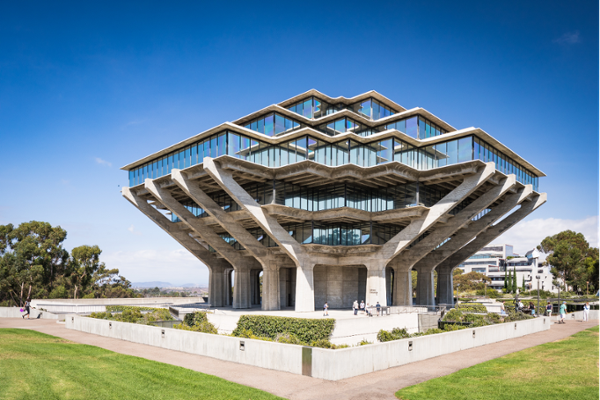 Background
The University of California San Diego Department of Psychiatry is home to many nationally and internationally recognized research scientists. Our depth and breath of research programs offer our fellows a myriad of opportunities across a broad range of disciplines. The department also offers 10 interdisciplinary research programs and post-doctoral fellowships, including four federally-funded T32 programs, to which our fellows are welcome and highly encouraged to apply!
Track Details
Both first and second year of fellowship in all tracks include a full, uninterrupted day of didactics that is pager-free.
The Research Scholar Track for the UCSD Child and Adolescent Psychiatry Program offers protected time and mentorship towards the conceptualization, review board application, and execution of an academic project. Skilled faculty mentors guide fellows through the process of obtaining funding to sustain scholarly efforts, and the Reseach Scholar Track can serve as a launching pad to several successful academic career trajectories.
The first year of the Research Scholar Track largely resembles that of the Traditional Track, with core experiences in inpatient psychiatry, consultation-liaison psychiatry, inpatient eating disorders, pediatric emergency psychiatry, community-based outpatient care, and a structured psychotherapy experience. Research Track Fellows are provided with protected time for academic meetings in the first year, and are encouraged to meet with mentors to begin conceptualizing their scholarly project.
The second year of the Research Scholar Track provides up to 35% (14 hours per week) of protected time every week towards the development and execution of a scholarly project. This includes opportunities to seek additional funding to serve as a bridge from fellowship to a research career. Track fellows carry a reduced outpatient caseload, and have experiences in general outpatient child and adolescent psychiatry, pediatric integrated care, autism, normal childhood development, school-based psychiatry, juvenile justice, substance use, early childhood intervention (0-5 clinic), eating disorders, and individual psychotherapy with an individual therapy supervisor.
Applicants
We welcome a broad range of applicants, including but not limited to those interested in clinical and translational research, psychiatric genomics, interventional psychiatry, psychoneuroimmunology, microbiome, neuroimaging research, and basic science research. We also support and encourage health services research, academic research on educational outcomes, and creative approaches to solving clinical problems. We view all scholarship conducted within our division through the lens of diversity, equity, and inclusion. 
We typically offer 1 Research Scholar Track position per year. Any applicants who feel they would benefit from protected time for scholarly and academic pursuits are welcome and encouraged to apply!
Core Faculty
The core faculty for our Research Scholar Track are experienced and supportive researchers with a track record of successfully procuring funding to support their research careers. They are all clinicians first and researchers second, and many of them are primary attendings for our clinical services. They embody the spirit of inquiry and dedication to lifelong curiosity that set the tone for our entire division!
Aaron Besterman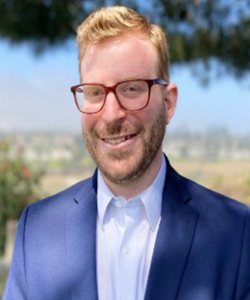 Dr. Besterman is an Assistant Professor in Child and Adolescent Psychiatry in the Department of Psychiatry at UCSD. Dr. Besterman completed postdoctoral training in medical genetics at UCLA Medical Center, and also served as an HHMI-NIH Research Scholar, studying molecular genetics at the NIMH Clinical Brain Disorders Branch. He is currently a Clinical Investigator at the Rady Children's Institute for Genomic Medicine. His primary research focus is on the integration of clinical genetics into psychiatry, with a specific focus on neurodevelopmental disorders such as autism spectrum disorder. He is interested in understanding how genomics can transform and modernize psychiatric care, so that treatment strategies can become more personalized and targeted. His previous work has been on the implementation of genetic testing on an inpatient child psychiatry service as well as improving our understanding of the neurobehavioral characteristics of rare neurogenetic conditions. 
Guido Frank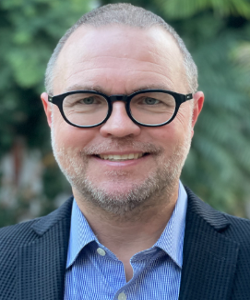 Dr. Frank is a Professor of Child and Adolescent Psychiatry in the Department of Psychiatry at UCSD. He currently serves as Director of Psychiatry for the MBU Inpatient Eating Disorders Unit, and Co-Director of Research for the UCSD Eating Disorder Center for Treatment and Research. Dr. Frank is a recipient of multiple NIMH and private foundation grants, and received the NIH Minority Access to Research Career Program Mentor Recognition Award. His research has focused on biological domains in both youth and adults that underlie eating disorders behaviors. His research has introduced computational modeling to the field, and his goal is to develop translational research designs that bridge clinical presentation with neuroscience to develop more effective treatments. Dr. Frank's first-authored paper, entitled "Association of Brain Reward Response With Body Mass Index and Ventral Striatal-Hypothalamic Circuitry Among Young Women with Eating Disorders," was announced as the most frequently viewed and downloaded paper for JAMA Psychiatry in 2021!
Jay Giedd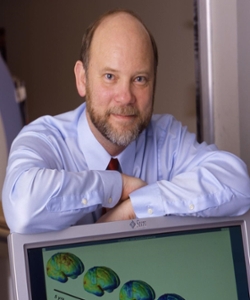 Jay Giedd is currently a Professor of Psychiatry at the University of California School of Medicine. Prior to joining UCSD, Dr. Giedd served as the Chief of the Brain Imaging Section at the Child Psychiatry Branch of the National Institute of Mental Health, and an adjunct Professor at John Hopkins Bloomberg School of Public Health in the Department of Reproductive Medicine. Dr. Giedd is internationally known for his large scale, longitudinal work in combining brain imaging, genetics, psychological factors, and behavioral factors to explore the path, mechanisms, and influences on brain development in health and illness. His data set comprises over 9000 scans from over 3500 subjects, and he has published over 200 papers and given numerous presentations internationally. His work has influenced public policy and the realms of education and the judicial system. 
Jeffrey Max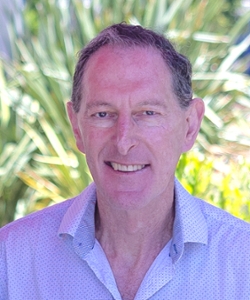 Dr. Max currently serves as a Professor of Psychiatry at the University of California San Diego School of Medicine. He completed his general psychiatry residency and child and adolescent psychiatry fellowship at the Brown University. Dr. Max began his research career at the University of Iowa where he established himself as a nationally recognized investigator in the area of psychiatric outcome of traumatic brain injury in children and adolescents. Dr. Max is the recipient of a 5-year National Institutes of Health study on pediatric mild traumatic brain injury focusing on psychiatric outcome and brain imaging changes. He also investigates the neuropsychological profile of post-brain injury psychiatric disorders as an additional tool to understand the mechanism of these disorders. The thrust of his research is to identify brain imaging characteristics, including microstructural white matter integrity and lesion location as well as psychosocial predictors of varied psychiatric disorders that develop after brain injury. 
Desiree Shapiro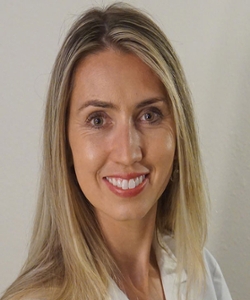 Dr. Desiree Shapiro is an Associate Clinical Professor of Child and Adolescent Psychiatry at the University of California San Diego School of Medicine. Dr. Shapiro procured a foundation grant to develop and direct the UCSD Child and Adolescent Psychiatry Inclusive Excellence Program, aiming to grow a more inclusive workforce of future child and adolescent psychiatrists. In addition to workforce development research, she is involved in various studies promoting peer support, mindfulness, and self compassion among medical trainees. She also works closely with youth and education partners to creatively promote wellbeing in schools, including the creation and delivery of educational content curated to students and their families. Previous research projects of Dr. Shapiro's have explored physician well-being, medical education curriculum development, healthy behavior change, and physical activity levels in youth. Dr. Shapiro is also a highly active member of AACAP and loves to get trainees involved!
Emily (Ema) Troyer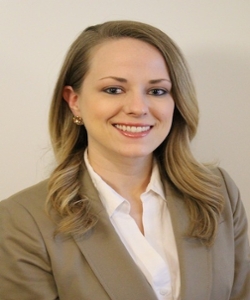 Dr. Emily (Ema) Troyer is currently a supervising psychiatrist in both the University of California San Diego General Psychiatry Residency Program and the University of California San Diego Child and Adolescent Psychiatry Fellowship Program. She completed her general psychiatry residency at the University of Illinois at Chicago, where she served as Chief Resident, and completed her child and adolescent psychiatry fellowship at UCSD, where she served as Chief Fellow. Dr. Troyer then completed a 3 year NIMH T32 research post-doctoral Fellowship in Biological Psychiatry and Neuroscience at UCSD. Her research focuses on understanding immune-brain associations in childhood psychopathology, such as pediatric OCD, through the use of neuroimaging and other evidence-based techniques. Dr. Troyer also currently serves as Director of the UCSD Child and Adolescent Psychiatry Fellowship Community Track, owing to her roots living and working in underserved areas. 
For further information, please contact:
Sabina Perez
Program Administrator
sperez@rchsd.org 
(858) 966‒7759