NP Students Class of 2020
Nurse Practitioner Clinical Training Program Students
Class of 2020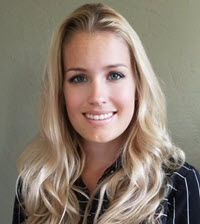 Crystal Ross, BSN, RN
Crystal is currently enrolled at the University of San Diego in the Psychiatric Mental Health Nurse Practitioner Program. She is currently working at Sharp Grossmont Hospital in the emergency room as a psychiatric liaison and at San Diego County Psychiatric Hospital. Previously employed at Alpine Special Treatment Center working with severely mentally ill populations. After completing the program plans to continue to work in San Diego in community psychiatry and help to decrease the stigma of mental illness and promote community education.
---
 
Matthew Rocklage, BA, BSN, RN
Matthew is a Boston born transplant to San Diego and has been living here for 24 years now. He holds a business degree from SDSU, a culinary degree from San Diego Culinary school and a BSN from National University. Matthew is starting his second year as a psychiatric DNP student at USD. He is very interested in pediatric psych and wants to pursue a career specializing in it. Post-program plans for Matthew include a pediatric psych fellowship at UCSD and reaching as many kids that he can who need help. Matthew enjoys a great workout, cooking for the family, being outside, traveling and laughing at his wild French bulldog Watson.
---

Darlene McMiddleton, MSN, AACNP-BC
Darlene started her nursing career at a Skilled Nursing Facility as a Certified Nursing Assistant in 1996. She entered nursing school at Georgia State University in 1997 and completed a nursing internship at Shepherd Spinal Center in Atlanta, Georgia. Darlene graduated from Georgia State University May 2001. She moved back to her hometown Detroit, Michigan, where she started and completed her Masters-of-Science in Nursing as an Adult Acute Care Nurse Practitioner in December 2003. Darlene has worked in various settings to include the emergency room at Detroit Receiving Hospital and Sinai-Grace Hospital as a Surgical Intensive Care Unit staff nurse. Darlene worked in Cardiology, Internal Medicine, Trauma and Critical Care Medicine as a Nurse Practitioner in both Detroit, Michigan and Charlotte, North Carolina. Darlene currently work at Veterans Administration San Diego as a staff nurse and Sonata Hospice as a Hospice Nurse Practitioner. Darlene currently attends California State University San Marcos post-Master certificate as a Family Psychiatric Mental Health Nurse Practitioner with a projected graduation May 2020. Darlene still serves in the United States Navy Reserve as a Nurse Corps officer and holds the rank of Commander. Her career ambition upon completion of the program will be to work with the Veterans homeless population with a focus in substance abuse and specialize in children mental health care needs.
---

David Lindley, BSN, RN
David is in the second year of the Psychiatric and Mental Health Nurse Practitioner program at University of San Diego. Prior to pursuing a career in healthcare, he served six years in the United States Coast Guard and was stationed in Alaska and Los Angeles. After the Coast Guard, he obtained his Bachelors of Science degree in nursing and was hired by an Assertive Community Treatment program in San Diego County. There, he served individuals in the outpatient setting who suffered from chronic homelessness and severe mental illness. He currently works at an inpatient Psychiatric Intensive Care Unit in San Diego County. His primary duties include assessment, managing a therapeutic environment and intervening with acute exacerbation of psychiatric symptoms. He believes the most important aspect of treating mental illness is understanding that each individual is unique and requires unique and individualized interventions.
---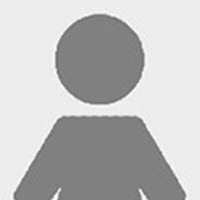 Danielle Granger, MSN
Danielle started her medical career working as an EMT in Los Angeles County for 2 years. After that, she entered nursing school at Kapiolani Community College in Honolulu, Hawaii graduating in 2011 with an Associates Degree in Nursing. Soon after, she moved back to San Diego and started working in mental health as a RN at many local facilities including Sharp Mesa Vista and Palomar Health. During this time, Danielle obtained her ANCC board certification for psychiatric mental health nursing, Bachelor of Science Degree, and Master of Science Degree online in Nursing Leadership and Management. Danielle is currently attending school to become a Psychiatric Mental Health Nurse Practitioner at California State University- San Marcos in the post-Master's certificate program with a projected graduation date of May 2020. Her career goals upon graduation are to work in the community with the underserved population.
---

Johanna Bermudez Vera, BSN, RN
Lieutenant commander Johanna Bermudez Vera was born and raised in Bogota, Colombia. She became a naturalized citizen in 2009 and received her bachelor's degree in Nursing from McNeese State University. She practiced as a Mental Health Nurse at Jennings Senior Care Hospital and Oceans Behavioral Hospital Lake Charles. She received a direct commission into the United States Navy in July 2010. In September 2010 Lieutenant commander Bermudez Vera graduated from Officer Development School in Newport, Rhode Island and received her first duty assignment to Naval Medical Center Portsmouth, Virginia. She served as a Medical Surgical Nurse in the Orthopedic Inpatient Ward. She deployed in support of Operation Enduring Freedom as Individual Augmentee to Afghanistan, in July 2012 to Forward Operating Base, Tarin Kowt Role II as a part of a Forward Surgical Team, serving as Trauma/Recovery/Surgical Ward Nurse. Lieutenant commander Bermudez Vera returned to Naval Medical Center Portsmouth in April 2013 and resumed her duties. In August 2013 she received orders to report to United States Naval Hospital Okinawa, Japan to serve as a Mental Health Nurse. In October 2014 she was assigned as Division Officer within the Directorate of Branch Clinics, Branch Medical Clinic Camp Schwab, Okinawa. In 2015 she received orders to the Naval Hospital Camp Pendleton and served in the Ambulatory Care Unit/Post Anesthesia Care Unit. In May 2017 she separated from active duty and joined the Navy Reserves. In September 2017 she enrolled at the University of San Diego and initiated the Doctor in Nursing Practice program in Mental Health.
---

Sharon Anthony, RN, BSN
Sharon was introduced to Psychiatric Mental Health while at California State University Los Angeles during an internship at a behavioral healthcare facility in Pasadena, California. The opportunity opened the door to a career in Mental Health and eventually Maternal-Neonatal nursing. She was trained at Maternity and Neonatal nursing at Hoag Hospital of Newport Beach, a Magnet designated facility. She has also worked in Psychiatric-Mental health nursing at UCLA Ronald Reagan Neuropsychiatric Hospital, one of the nation's top-ranked medical centers. In 2014, her love of San Diego led her to accept a nursing opportunity at Scripps Mercy San Diego where she currently works as a Mother-Baby Nurse. She is also currently attending University of San Diego to become a Psychiatric-Mental Health Nurse Practitioner. She believes that through empathy, advocacy, and collaboration, individuals can have a meaningful impact on decreasing the stigma of mental illness and increasing the quality of life for those who suffer. Sharon is enthusiastic about joining the NP Training Program at UCSD and is devoted to serving the community.