Resident's Pet Pals
The San Diego Zoo is world-renowned...but have you been to the UC San Diego Psychiatry Residency Zoo?!
Our amazing residents make time to care for their patients, themselves, and also their furry pals. Work-life balance is the name of the game in our program, and our four-legged friends don't let us forget it!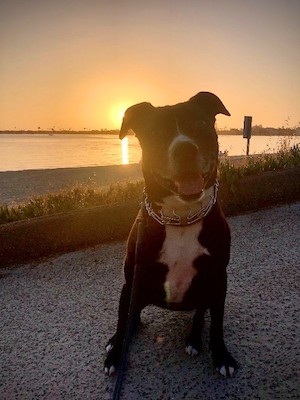 Lola is a 6-year-old rescue pup who Natalie foster-failed and ended up adopting right before intern year. She loves belly rubs, snuggles, tug of war, fetch, sun bathing, and lounging. Some of her favorite spots include Sail Bay (pictured here), Sunset Cliffs, Mt. Soledad, and Kate Sessions Park! Having a pup during residency is not only the best thing in the world, but very feasible at UCSD-- there are plenty of affordable dog walkers, and being in a dog-friendly cohort of residents, there's typically someone willing to help dogsit on weekends you're away or taking night call.
(Natalie Fettinger, PGY1)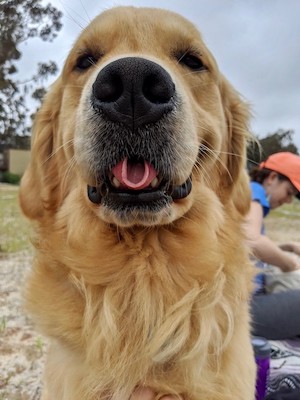 Finley is 2.5 years old and was adopted by Zoey in March of her fourth year of medical school. He loves napping in the sun, going to the beach and running circles in the sand but being too afraid to go in the water, giving "hugs" to everyone, bringing you a toy when you walk through the door, and slapping you with his paw the second any psych intern stops petting him.
(Zoey Zobell, PGY1)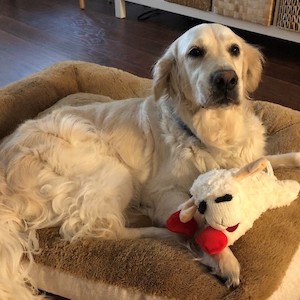 Sydney is a 5-year-old golden retriever who was adopted by Jess just two months into residency. She's been wanting a dog for ages and knew they'd be the perfect match as soon as they met! Sydney loves snuggles, car rides, and long walks to the Little Italy dog park.
(Jess Kriksciun, PGY1)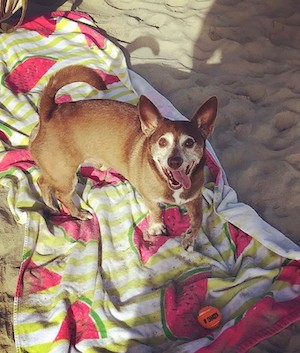 Louie is 8 years old and likes long walks on the beach.
(Kat Kruckenberg, PGY1)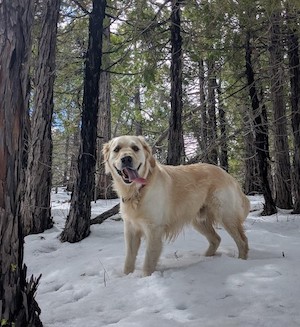 Cooper is 5 years old and loves swimming at all the dog beaches in San Diego. His favorite activity is hiking in the snow on Mount Laguna as seen here!
(Chris Migdal, PGY2)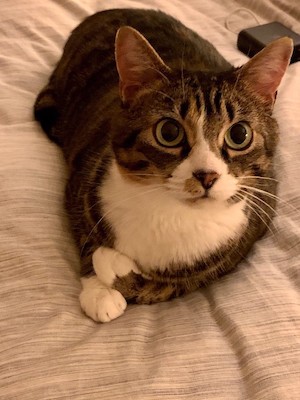 Lucy is 7 years old and was adopted from a cat cafe in Atlanta.
Likes: sitting on keyboards, napping in sun spots, treats
Dislikes: vacuum cleaner
(Haley Berka, PGY2)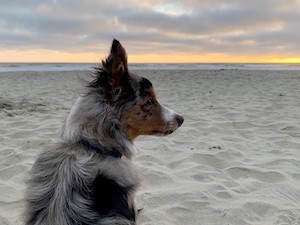 Kobe is a 1-year-old miniature Australian shepherd whose favorite place in San Diego is the Del Mar Dog Beach!
(Kristen Kim, PGY2)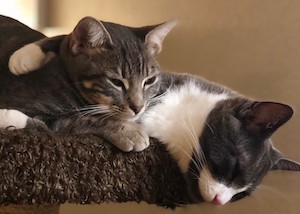 Asgard "Azzie" and Henry are 1-year-old siblings that were rescued from an alley way as baby kittens. Azzie Asgard loves to sit on Jason's shoulder like she's a parrot, and Henry goes wild for marshmallows!
(Jason Compton, PGY2)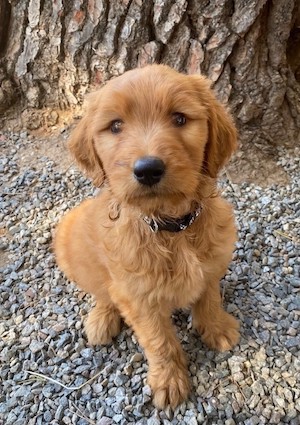 Ozzy aka "Booboo" aka "Ozzybear" is a 3-month-old goldendoodle who is still working on getting all his shots so he can go on walks outside. His favorite place to play is at Auntie Monica's house with his big sister Mila Federoff-Brammer. He loves snugs and can't wait to meet you and give you some!
(Chris David, PGY3)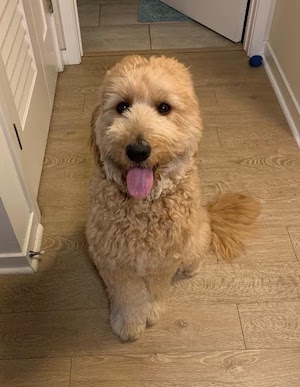 Mila is a 1-year-old goldendoodle who loves to play on any of San Diego's many dog beaches!
(Monica Federoff, PGY3)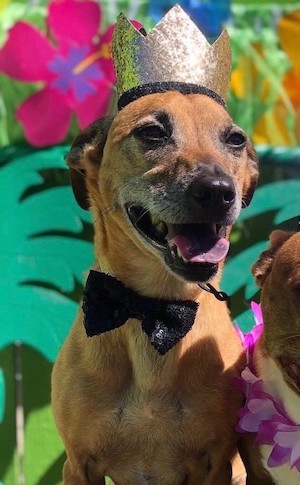 Stanley Leach DDS (Doctor of Dog Stuff), aka Stan Man, Old Manley is 11 years old and likes to hang out at Fon Jon for daycare. Fun fact: he used to have love handles when he lived in Texas, but exercised them off once he moved to SoCal!
Dislikes: sharing attention with human baby sister
(Sarita Shah, PGY3)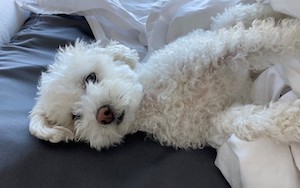 Brodie is a 3-year-old, 5-pound maltipoo who thinks he's a Great Dane. If he were a human, he would be found driving a huge lifted truck with monster wheels. His favorite place to play is the Coronado dog beach! When his parents are away, he loves to stay with Aunt Hannah to try to make Coco love him! (but really just terrorize her)
(Tiffany Hwang, PGY4)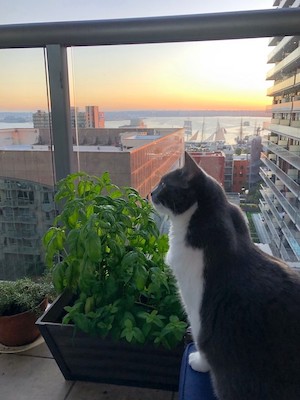 Stella is 6 years old and her favorite activity is basking in the sunshine on her patio looking at the harbor.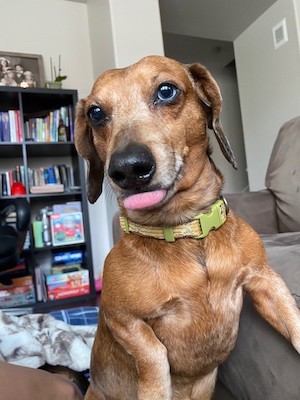 Tiger is 10 years old and his favorite spot is the kitchen at home.
(Olga Korelova, PGY4)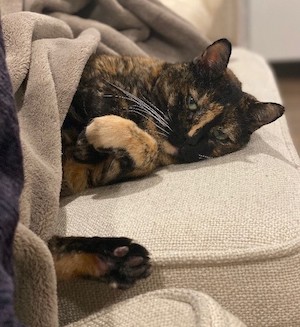 Bug is 15 years old and was rescued from the streets when she was 3 weeks old. She headbutts the people she loves.
(Belinda Daniel, PGY4)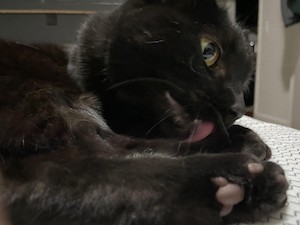 Coco is 6 years old. Her key features are her vampire teeth and 4.5lbs of mightiness.
(Hannah Gee, PGY4)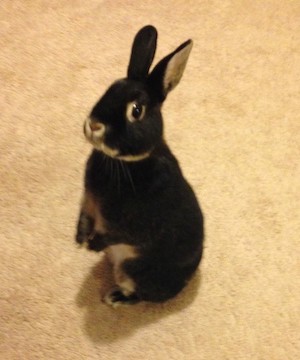 Cleo is 7 years old and her favorite hobbies are aggressively chewing through sticks, wires, and baseboards, then hopping gleefully away when reprimanded and throwing her toys against her enclosure wall at 6 am to signal she is ready for breakfast. Cleo was adopted during Allison's second year in medical school and accompanied her on the 2000-mile road trip out to San Diego for residency.
(Allison Musmanno, PGY5)