Beyond the Lab
2022
Undergraduate Research Conference
2021
Suicide Research Symposium
2020
International Neuropsychological Society (INS) Conference
Our prolific graduate student, Emma, has gone on to present her first poster as a doctorate student in Denver, Colorado on February 6th, 2020. Her poster investigated the relationship between daily mood states and real-time cognitive performance in individuals with Bipolar Disorder.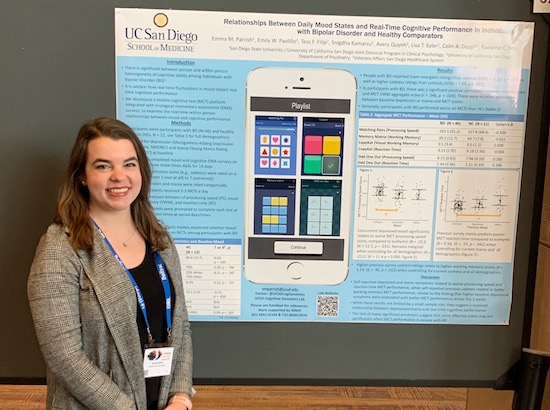 2019
National Academy of Neuropsychology (NAN) Conference
Our project coordinators, Tess (left) and Snigdha (right) presented their findings on November 13th and 14th of 2019 in San Diego for the NAN Conference. Click on the images to learn about their findings!