UC San Diego Department of Psychiatry 50th Anniversary Symposium
Honoring Department Accomplisments in Research, Education, and Clinical Services.
Presentations
Concert by Richard Kogan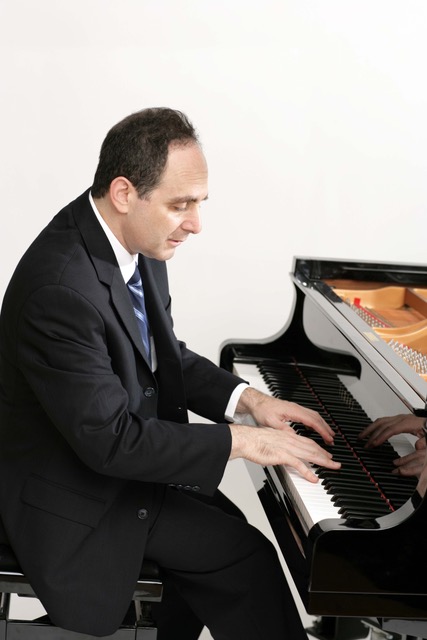 Psychiatrsit and pianst Dr. Richard Kogan gave a presentation that explored the impact of psychological forces and psychiatric illness on the creative output of the great American composer George Gershwin. The program included performances of Gershwin masterpieces including Rhapsody in Blue and Porgy and Bess.
Richard Kogan has a distinguished career both as a concert pienist and as a psychiatrist. Clinical Professor of Psychiatry at Weill Cornell Medical College and Artistic Director of the Weill Cornell Music and Medicine Program, he has been praised for his "eloquent, compelling, and exquisite playing" by the New York Times, and the Boston Globe wrote that, "Kogan has somehow managed to excel at the world's two most demanding professions."
Golden Anniversary Fund
As we remember our bright past, we invite you to help shape our brilliant future together. In celebration of the 50th anniversary of the Department of Psychiatry please consider giving to the Golden Anniversary Fund. Your support will help us respond to our greatest needs and most ambitious goals.