Give to UC San Diego Department of Psychiatry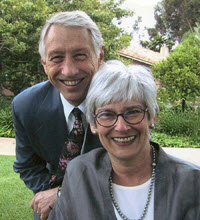 Dr. Igor and JoAnn Grant Endowed Chair in Psychiatry
In honor of the Department of Psychiatry's 50th Anniversary, the Grants established the Dr. Igor and JoAnn Grant Chair in Psychiatry. Your donation supports the Administrative Endowed Chair for the Department of Psychiatry to be held by future chairs of Psychiatry. The administrative endowed chair will allow for the chair holder to utilize the annual funding for the greatest needs of the department.
Give to the Dr. Igor and JoAnn Grant Endowed Chair in Psychiatry fund
Friends of Psychiatry/Golden Anniversary Fund
By making a gift to the UCSD Friends of Psychiatry, you provide the greatest resource to our Department - flexible funds to respond to our greatest needs and highest priorities. Your gift will support resident education and faculty research programs.
Give to the Friends of UC San Diego Psychiatry/Golden Anniversary Fund
Mike Bloom Leadership Fund in Psychiatry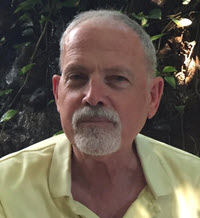 The Mike Bloom Leadership Fund in Psychiatry has been established to recognize staff who demonstrate ideals of kindness, thoughtfulness, fairness, compassion and wisdom.
Give to the Department of Psychiatry: Mike Bloom Leadership Fund in Psychiatry
Judd Recognition Fund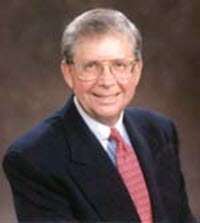 With your gifts, you have the power to ignite the innovation and imagination that have made UC San Diego Health Sciences - and the Psychiatry Department - a magnet for renowned scientists and clinicians advancing mental health of our patients and families. In honor of Lewis L. Judd, Department of Psychiatry Chair from 1977-2014, we have established a Judd Recognition Fund to support varied mental health related activities.
Center for Medicinal Cannabis Research
At the UC San Diego Center for Medicinal Cannabis Research (CMCR), we are committed to conducting rigorous, groundbreaking research to assess the medicinal value and proper application of cannabis. The CMCR was established by the California Legislature as the first and only medicinal cannabis research institute in California to answer the fundamental question: does cannabis have therapeutic value? For the last two decades, the CMCR has been at the forefront of California's historic research effort. Uniting experts across the University of California system, the Center has now completed a number of clinical trials and is in the process on conducting additional studies, effectively bringing new science to the national discussion about medicinal cannabis. Our most significant findings to date highlight cannabis' application for neuropathic pain and spasticity in Multiple Sclerosis. Now more than ever, we are in the midst of an exciting time in this emerging field - but we have many more questions to answer. Our goal is to evaluate the medicinal value of cannabis, and if effective, inform protocols for its safe use. We also aim to improve the quality of life for patients battling chronic pain conditions, mental health conditions and neurodegenerative conditions. We hope you will consider supporting the CMCR to help us transform the way society perceives, studies, regulates and possibly benefits from medicinal cannabis.
Give to the Department of Psychiatry: Center for Medicinal Cannabis Research
To learn more about making an impact in this area, please contact:
Kara ReedDirector of Development UC San Diego Health Sciences Advancement Email: kreed@ucsd.eduTelephone: 217-390-6629