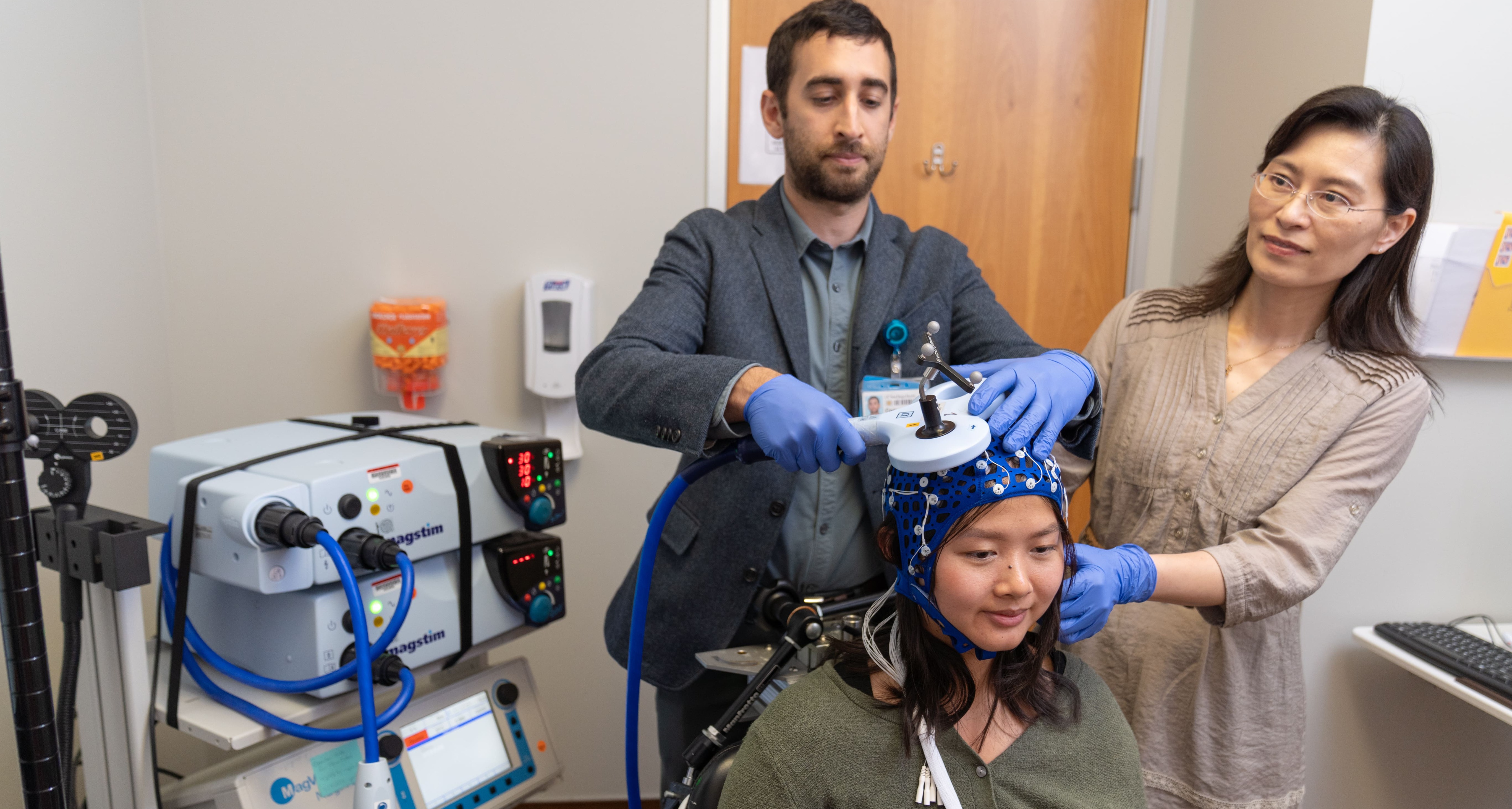 Department of Psychiatry
We are a diverse community dedicated to enhancing mental wellness and bettering the lives of people with mental illness through basic, clinical, and translational research.
Message from the Chair
Research
We offer research and clinical training in diverse methods and applications, including molecular, systems & behavioral neurosciences, psychiatric genetics, psychopharmacology, neuropsychology, mental health technology, & implementation sciences.
Academics
Our multidisciplinary environment and diverse training experience is home to over 350 trainees, including graduate students, interns, residents and post-doctoral fellows, in addition to numerous undergraduate and medical students.
Patient Care
Our department thrives within the dynamic scientific and clinical environment at UC San Diego. Psychiatry faculty and trainees are housed within UC San Diego Health, VA San Diego Healthcare System, and Rady Children's Hospital.
Residency Programs
Our graduates are excellent clinicians, leaders, researchers, educators and community psychiatrists from diverse backgrounds, who support mental health, and treat all aspects of mental illness. We offer residency training tracks in adult & community psychiatry, combined psychiatry/family medicine, and research.
We are a team, regardless of the "New Normal"
We will continue to promote innovation, clinical and research integration, and equity and social justice, and to sustain excellence in our dynamic training environment. Our efforts will lead to stronger mental health advocacy, advance patient outcomes, and provide vital opportunities for world-class clinically oriented research.
Support Our Work