Meet the Research Team
Principal Investigator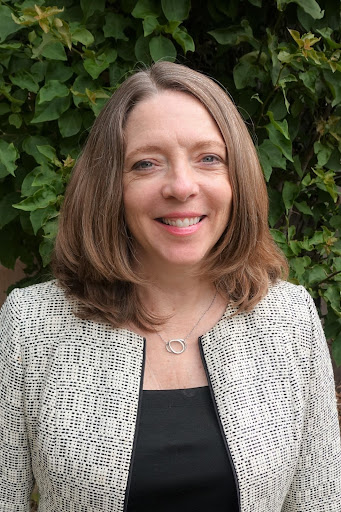 Lisa Eyler
Dr. Lisa Eyler is Professor in Residence in the UC San Diego Department of Psychiatry, co-director of the Neuroimaging Unit of the San Diego VA Mental Illness, Research and Education and Clinical Center (MIRECC), and a steering committee member of UCSD's Center for Healthy Aging.
Dr. Eyler's research focuses on understanding individual differences in cognitive and emotional functioning using neurobiological measures including structural and functional brain imaging. In particular, she has examined the relationship between cognitive deficits in schizophrenia and abnormalities of brain function and how these relationships may change with age. She completed an NIMH-funded R01 project that examined whether brain structure and function appear to age more rapidly among individuals with bipolar disorder and how this related to increasing cognitive deficits with age. An ongoing longitudinal study investigates how blood-based inflammatory markers and mood variability relate to short- and long-term cognitive changes in bipolar disorder.
Dr. Eyler is also a co-investigator on a grant examining accelerated biological and inflammatory aging in schizophrenia. Additionally, she serves as a co-investigator in the Autism Center of Excellence at UC San Diego studying how neuroimaging measures in infants and toddlers at risk for autism can be used to predict language outcomes. Dr. Eyler additionally is a co-investigator on the Vietnam Era Twin Study of Aging MRI study which aims to understand genetic and environmental contributions to brain aging, and she is a co-investigator and lead neuroimaging researcher at UC San Diego on the Meditation, Education, and Exercise (MEDEX) study, a multi-site clinical trial to improve cognitive and brain health among older adults. She also has an interest in healthy aging and has conducted studies examining the relationship of cognitive and emotional success to brain function among healthy seniors. She is a licensed clinical psychologist with training in neuropsychological and diagnostic assessment and adult outpatient psychotherapy.
---
Associates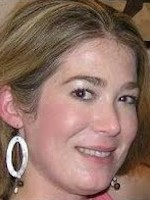 Ashley Sutherland
Ashley received her B.S. in Psychology with an emphasis in biopsychology from the University of California, San Diego, and her M.A. in Psychology from San Diego State University. Ashley's research interests include affective disorder neuroimaging, clinical diagnostic and severity assessments, domestic and global data sharing initiatives, as well as the psychopharmacology, epigenetics, and translational research models of bipolar disorder and other disorders of deficient sensorimotor gating.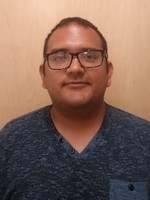 Rudolph Benitez III
Rudolph received his B.S. in Biology from the University of California, Los Angeles. Rudolph is interested in the laboratory and continuing down a clinical path.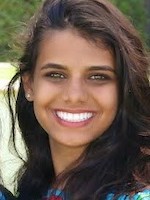 Laura Narayan Hein
Laura received her B.A. in environmental health, biology, and psychology from McGill University and an MSc in Public Health from the London School of Hygiene and Tropical Medicine. Her interests lie in the biological basis of mental disorders, access to healthcare, minority health, and harm reduction. She is hoping to study medicine in the future while continuing to pursue her interests in research and public health.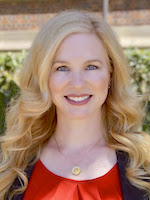 Lisa Jo Keefer
Lisa Jo Keefer received her B.A. in Psychology from California State University, Long Beach, M.A. in Counseling Psychology-MFT Track from National University, and Doctor of Education-Educational Psychology Ed.D. from the University of Southern California. Lisa Jo's research interests include: Patient-Doctor Communication, Traumatic Brain Injury (TBI) including work with Veterans, and Alzheimer's and dementia research.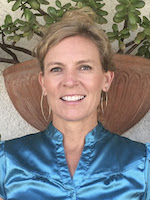 Tonya Ricketts
Tonya Ricketts Ortiz received her B.S. in Special Education from St. Cloud State University in Minnesota and her M.A. in Applied Psychology from Liberty University in Virginia. She volunteers for National Alliance on Mental Illness (NAMI) to support the Helpline and Family-to-Family courses. Her research interests are the role that inflammation plays in schizophrenia and treatment intervention before initial psychosis.
---
Postdoctoral Fellows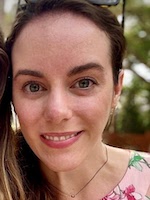 Madison "Maddy" Titone
Madison Titone is a postdoctoral fellow in the VA San Diego Mental Illness, Research, and Education Center (MIRECC). She received her Ph.D. in clinical psychology from Temple University and her B.A. in psychology from the University of California, Davis. Her research utilizes novel technologies and methodologies (e.g., ecological momentary assessment, digital phenotyping) to improve understanding of the etiology, prediction, and prevention of mood disorders and their negative sequelae. Specifically, she is interested in examining suicidal thoughts and behaviors, impulsivity, and sleep disturbance.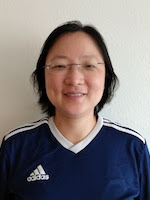 Soohyun Joe
I received my M.D. and Ph.D. from the Kyungpook National University, School of Medicine in South Korea, finished my residency in psychiatry at Asan Medical Center and finished a fellowship in Mood disorders clinic and Clinical Neuroscience Laboratory in Seoul National University Bundang Hospital. My main research interest is finding the neural correlates of cognitive impairment in various mental disorders, including bipolar disorders, schizophrenia, substance dependence, etc., by using cognitive tests and neuroimaging techniques. I recently joined this lab as a volunteer researcher. I hope to expand our knowledge toward the mystery of the human spirit as I collaborate with other passionate researchers.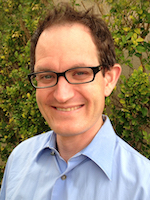 Chris Kaufmann
Chris Kaufmann received his B.A. in Communication from the University of Southern California and his M.H.S. and Ph.D. in Public Mental Health from Johns Hopkins Bloomberg School of Public Health. He is now a postdoctoral fellow on the NIH T32 Research Fellowship in Geriatric Mental Health at the University of California, San Diego. Chris has a diverse range of research interests including aging, national trends in the delivery of mental health services, and sleep disorders within the context of mental health conditions.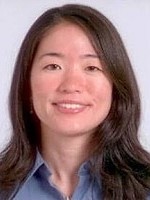 Ellen Lee
Ellen Lee received her B.A. in Astronomy & Astrophysics and Physics at Harvard University and her M.D. from the Cleveland Clinic Lerner College of Medicine of Case Western Reserve University. She completed her residency in general psychiatry at the University of Maryland / Sheppard Pratt program and her clinical fellowship in geriatric psychiatry at the VA San Diego Healthcare System / University of California, San Diego program. She is currently a NIH T32 postdoctoral research fellow in Geriatric Mental Health. Her research interests include examining the relationships of clinical correlates with biomarkers of accelerated aging, medical comorbidity and end-of-life care in persons with serious mental illness.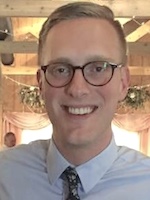 Kyle Mitchell
Kyle Mitchell is a postdoctoral fellow in the VA San Diego Mental Illness, Research and Education Center (MIRECC). He received his Ph.D. in clinical psychology from Louisiana State University and his B.S. in psychology from The University of Texas at Austin. His research utilizes biobehavioral assessment to examine the relationship between cognitive and affective functioning in individuals with Severe Mental Illness.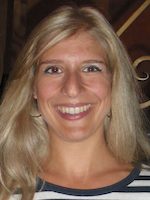 Federica Klaus
Federica Klaus received her M.D. and Ph.D. from the University of Zurich in Switzerland and conducted her residency in psychiatry at the Psychiatric University Hospital of Zurich. She is currently a postdoctoral fellow funded by the SNSF (Swiss National Science Foundation) at UCSD. Her research interests include the relationship between inflammation, negative symptoms and transdiagnostic aspects of mental illness.
---
Graduate Students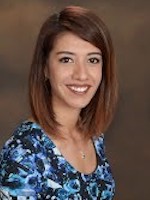 Jessica Carrasco
Jessica Carrasco received her Bachelor of Arts in Psychology and Spanish from the University of New Mexico. She is currently a predoctoral student in the SDSU/ UC San Diego Joint Doctoral Program in Clinical Psychology (neuropsychology track). Jessica is interested in understanding brain-behavior mechanisms underlying serious mental illness using neuropsychological assessment and imaging techniques. As well as, understanding cultural effects on the assessment, treatment, and level of care offered to those diagnosed with a mental illness in underrepresented populations.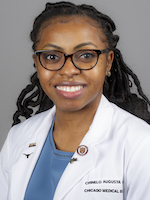 Augusta "Chinelo" Okolo
My name is Augusta "Chinelo" Okolo. I received my B.S. in Nutritional Sciences from the The University of Texas at Austin. I went on to complete my masters in biomedical sciences at Rosalind Franklin University of Medicine and Science and now I am currently a first-year medical student at Chicago Medical School. I'm interested in learning more about psychiatry and neurology in order to change the narrative concerning mental health, especially in underrepresented and disenfranchised communities. This summer I will be working with Dr. Eyler and her team on biolar research.
Celestine Christensen
Celestine Christensen received her B.S. from Cornell University in Biological Sciences concentrating in Neurobiology and Behavior. She received a minor in Gerontology and Health/Nutrition. She is currently a medical student at SUNY Downstate College of Medicine in Brooklyn. She is part of the MSTAR program for the summer and is happy to be back in her hometown!
---
Undergraduate Students
Rachel Sirestkiy
Rachel is currently a second-year at the University of California, San Diego studying Neuroscience and Physiology. She is a research assistant in the B.R.A.I.N lab working for Dr. Lisa Eyler's inflammaging study. Rachel strives to attend medical school after graduation and obtain an MD.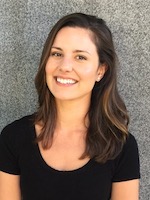 Elizabeth
Elizabeth is a senior at the University of California, San Diego working towards her B.S. in Cognitive and Behavioral Neuroscience. The summer prior to beginning her academic career at UC San Diego she was part of an intensive research program, START, where she and 14 transfer students were mentored by several different Neuroscience professors, including one of the founding deans of the Biological Sciences division at UC San Diego. She is joining our lab as a research assistant gaining experience in neuropsychological assessments, clinical data analysis, and fMRI techniques. Elizabeth is an aspiring MD/PhD candidate and is particularly interested in developmental factors associated in the occurrence of psychiatric and cognitive disorders like bipolar disorder and schizophrenia.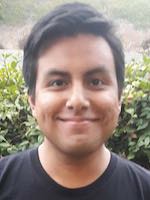 Alan De La Cruz
Alan is currently a third-year at San Diego State University as a Psychology major. He is part of the Advancing Diversity in Aging Research Honors Program which seeks to transition students into a research setting. He now works in Dr. Lisa Eyler's lab as a research assistant seeking to gain experience in the neurological aspects of Bipolar disorder. After graduating and obtaining his B.S in Psychology, he hopes to pursue his research interests which include exploring the psychological and biological trajectories that affect the aging population.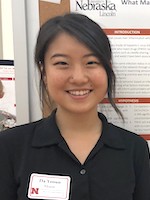 Hanna Moon
Hanna is a fourth-year psychology student at San Diego State University with minors in statistics and interdisciplinary studies. She is a part of the Maximizing Access to Research Careers (MARC) program at SDSU, a program developed to increase diversity and representation in the biomedical sciences. Her research interests include: psychiatric risk factors in development of neurodegenerative diseases, disparities in healthy aging, and the interplay of psychosocial factors in aging trajectories. Upon graduation, she plans to pursue a PhD in clinical neuroscience.
---
Postgraduate Students
Nadia Dorosti

Nadia received her B.S. in Psychology from the University of California, San Diego. Her research interests include healthy vs. pathological neurodevelopment and aging, neuropsychology of aging and dementia (esp. Alzheimer's dementia), neuroimaging, traumatic brain injury (TBI), and the effect of music-based interventions in neurological rehabilitation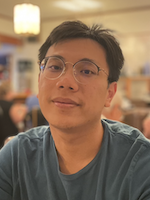 Alan Aung
I am currently a medical student at UCSD. During my undergraduate education, I studied psychology and biology at Cal Poly SLO. Here, I was involved with psychology research involving sleep, learning, and memory. I also briefly conducted research on Neurofibromatosis and the epigenetic stressors underlying diabetes in immigrant populations. I have previously worked in a psychiatric hospital, at a suicide hotline, as a teacher for students with learning disabilities, and for housing insecure students. I am currently doing research on compassion and burnout within medicine.
Past Lab Members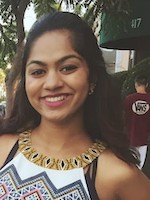 Aasna Shah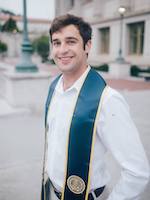 Garrett Timmons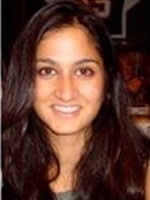 Sheena Dev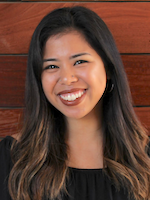 Kristiana Cuevas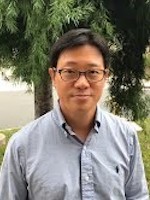 Ho-Kyoung Yoon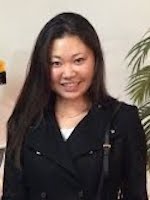 Nana Kori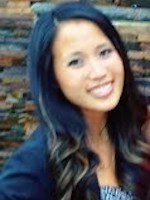 Tanya Nguyen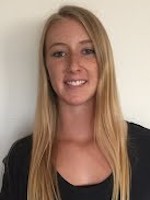 Kristina Lepard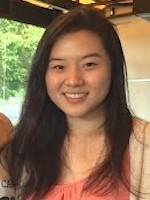 Sharon Liou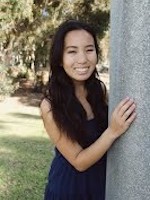 Catherine Ngyuyen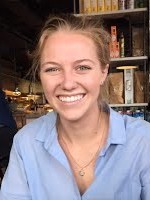 Sidonie Kilpatrick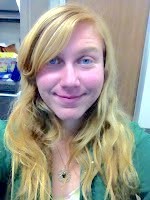 Sara Gough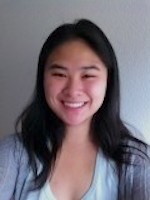 Shirleen Cheng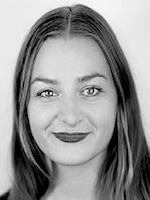 Sara Kimmich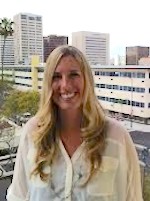 Sheena Dev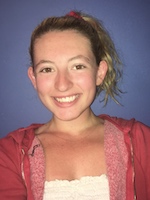 Roxy Shimp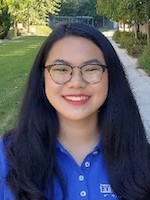 Elizabeth Peek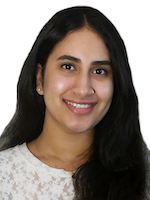 Divya Selvam