Laura Proctor, Ph.D.
Research Assistant Professor, San Diego State University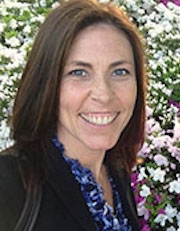 San Diego State University
Department of Psychology

Biography
Research Interests
Publications
Current Projects
Biography

Dr. Proctor received her doctoral degree in child and family clinical psychology from the University of Southern California. As the Oscar Kaplan Postdoctoral Fellow in Developmental Issues at San Diego State University (SDSU), she researched maladjustment and resilience in children exposed to violence and other adversities. Dr. Proctor is currently a research scientist at CASRC and a Research Assistant Professor in the Psychology Department at SDSU.

She is currently Principal Investigator of a NIH/NIDA-funded R21 study to identify context-specific risk and protective processes that affect developmental trajectories of drug use among foster youth, and explore how differences in identified processes influence youth transition to adulthood. The study utilizes existing data from the five-site consortium of Longitudinal Studies of Child Abuse and Neglect (LONGSCAN), and will collect new data from a subset of participants from LONGSCAN's Southwest site cohort. This project will inform the development of urgently needed cost-effective, empirically-based, targeted, and well-timed interventions and policies to prevent and treat substance use disorders.

She received funding from NIH/NIDA for her K01 Career Development Award to study trajectories of adverse childhood experiences and adolescent substance use. This project examined pathways from multiple forms of maltreatment and co-occurring childhood adversities to subsequent substance use and problem behaviors (i.e., delinquency and sexual risk behaviors) using data from LONGSCAN. She has also received funding from NIH/NIMH for her F31 Predoctoral Individual National Research Service Award.
Research Interests

The impact of maltreatment and other adverse childhood experiences on socioemotional and behavioral development across the lifespan.

 
Publications
Proctor, L. J., Aarons, G. A., Dubowitz, H., English, D. J., Lewis, T., Thompson, R., ... & Roesch, S. C. (2012). Trajectories of maltreatment re-reports from ages 4 to 12: Evidence for persistent risk after early exposure.

 

Child Maltreatment, 1077559512448472. 
Proctor, L. J., Skriner, L. C., Roesch, S., & Litrownik, A. J. (2010). Trajectories of behavioral adjustment following early placement in foster care: Predicting stability and change over 8 years.

 

Journal of the American Academy of Child & Adolescent Psychiatry, 49(5), 464-473. 
Lewis, T., Thompson, R., Kotch, J. B.,

 

Proctor, L. J., Litrownik, A. J., English, D. J., ... & Dubowitz, H. (2012). Parent–youth discordance about youth-witnessed violence: Associations with trauma symptoms and service use in an at-risk sample.

 

Child Abuse & Neglect, 36(11), 790-797.
Miller, A. B., Adams, L. M., Esposito-Smythers, C., Thompson, R., &

 

Proctor, L. J.

 

(2014). Parents and friendships: A longitudinal examination of interpersonal mediators of the relationship between child maltreatment and suicidal ideation.

 

Psychiatry Research, 220(3), 998-1006.
Lewis, T., Thompson, R., Kotch, J. B.,

 

Proctor, L. J., Litrownik, A. J., English, D. J., ... & Dubowitz, H. (2013). Correlates of Parent–Youth Discordance About Youth-Witnessed Violence: A Brief Report.

 

Violence and Victims, 28(5), 865-874.
Current Projects