Sandra A. Brown, Ph.D.
Vice Chancellor for Research and Distinguished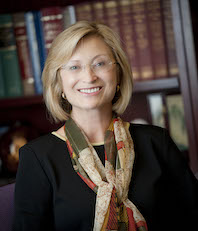 858-534-3868
UC San Diego Departments of Psychology and Psychiatry
9500 Gilman Drive, Mail Code 0043
La Jolla , CA 92093-0812
Biography
Research Interests
Publications
Current Projects
Biography

Sandra A. Brown, Ph.D. is Vice Chancellor for Research and a Distinguished Professor of Psychology and Psychiatry at UC San Diego. Dr. Brown is internationally recognized for her developmentally focused alcohol and drug research. Her research yielded pioneering information on adolescent addiction, relapse among youth, and long term outcomes of youth who have experienced alcohol and drug problems. She is the past President of Division 50 (Addictions) of the American Psychological Association, is on the executive board of numerous scientific organizations, and has over 35 grants and 350 publications. She is involved in addiction prevention and intervention at the regional, state, and national levels and helped lead NIAAA's effort to establish national screening and early intervention guidelines for youth. She currently directs the National Consortium on Alcohol and Neurodevelopment in Adolescence (NCANDA) and investigates the effectiveness of novel approaches to intervention with youth.
Research Interests
Alcohol and drug abuse among youth and high risk populations, examining etiological factors, developmental trajectories, interventions and outcomes 
Neurocognitive consequences of early drug/alcohol involvement and personal features which have implications for intervention and prevention (e.g., concomitant psychopathology, neuromaturation, personality, cognitive factors, coping skills, etc.). 
Developmental processes (e.g., role changes, neurocognitive and neuroanatomical development, self-regulation of affect, alcohol-related cognitions, motivational enhancement procedures for abusing youth) and effective intervention strategies for youth 
Models of clinical course for substance abuse, psychiatric comorbidity as well as neurocognitive and psychosocial factors influencing transitions out of alcohol and drug problems
Publications
Winward, J. L., Hanson, K. L., Cummins, M. S., Bekman, N. M., Tapert, S.F., &

 

Brown, S.A.

 

(2014).Adolescent heavy episodic drinking: Neurocognitive functioning during early abstinence.

 

The Journal of the International Neuropsychological Society, 20(02) 218-229. 
Winward, J., Bekman, N., Hanson, K.L., Lejuez, C.W., Wagner, C.C., Tapert, S.F., and

 

Brown S.A.

 

(2014). Changes in emotional reactivity and distress tolerance among heavy drinking adolescents during sustained abstinence.

 

Journal of Studies on Alcohol and Drugs, 38(6):1761-9
Trim, R.S., Worley, M.J., Wall, T.L., Hopfer, C.J., Crowley, T.J., Hewitt, J.K.,

 

Brown, S.A.

 

(2015) Bivariate Trajectories of Substance Use and Antisocial Behavior: Associations with Emerging Adult Outcomes in a High-Risk Sample.

 

Emerging Adulthood.

 

DOI: 10.1177/2167696815573791 
Brumback, T., Squeglia, L. M., Jacobus, J., Pulido, C., Tapert, S. F., &

 

Brown, S.A.

 

(2015). Adolescent heavy drinkers' amplified brain responses to alcohol cues decrease over one month of abstinence.

 

Addictive Behaviors, 46, 45-52. 
Winward, J.L., Hanson, K.L.,

 

Brown, S.A., Tapert, S.F. (In Press) Adolescents who Use Alcohol, Marijuana, or both Alcohol and Marijuana Show Neuropsychological Deficits Relative to Non-Users after One Month of Abstinence.

 

The Journal of the International Neuropsychological Society (JINS)/Addiction.
Current Projects

R01AA012171

 (NIH/NIAAA) Facilitating Adolescent Self-Change for Alcohol Problems

UO1AA021695

 (NIH/NIAAA) National Consortium on Alcohol and NeuroDevelopment in Adolescence: Admin (Multiple-PIs: Sandra Brown & Susan Tapert)