Training Staff
CCARTA Training Staff
Igor Koutsenok, M.D.
Professor of Psychiatry
University of California San Diego, Department of Psychiatry
Director, Center for Criminality & Addiction Research, Training & Application
Director, International Addiction Technology Transfer Center - Ukraine
Co-Director, International Addiction Technology Transfer Center - South East Asia
Dr. Igor Koutsenok is а Professor of Psychiatry at the University of California San Diego, Director of the Center for Addiction Research, Training and Application, Director of the SAMHSA PEPFAR International Addiction Technology Transfer Center-Ukraine, and a co-director of the SAMHSA PEPFAR South East Asia Addiction Technology Transfer Center. He is also a Vice-President of the International Consortium of Universities on Drug Demand Reduction. In 1983 he graduated as a medical doctor from the National Medical University in Kiev, (Ukraine). In 1986, he completed his psychiatry residency training and received degree as psychiatrist from the Medical University in Sofia (Bulgaria). In 1993-1996 he received a degree in addiction psychiatry at the University of London, Department of Addictive Behavior and Psychological Medicine at St. Georges Hospital Medical School. In 1996, he was recruited by the University of California San Diego, School of Medicine, Department of Psychiatry and since then he serves as faculty member of the Department. In 2013-2016 he served as Chief of Prevention, Treatment, and Rehabilitation at the United Nations Office on Drugs and Crime, United Nations Office in Vienna. Over the last 25 years Dr. Koutsenok led the design and implementation of multiple training and technical assistance programs for addiction treatment, mental health practitioners, primary health care and social work practitioners, criminal justice professionals in the United States and around the world. Dr. Koutsenok is also a member of the International Motivational Interviewing Network of Trainers (MINT). For many years, Dr. Koutsenok teaches general and addiction psychiatry to medical students, psychiatry residents, psychology trainees, social workers, criminal justice professionals, and policy makers around the world. He is a recipient of numerous national and international awards. He has authored and co-authored over 50 scientific publications, one monograph, and contributed to 4 book. Dr. Koutsenok has been invited as a presenter and trainer to hundreds of conferences and workshops in the USA and more than 40 countries around the world. He is a proud father of three.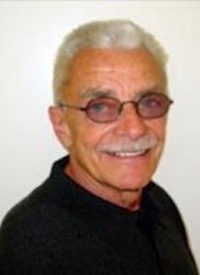 David Deitch, Ph.D.

Emeritus Professor
University of California, San Diego, Department Psychiatry Dr. Deitch is currently Emeritus Professor of Clinical Psychiatry at the University of California, San Diego and was the founding Director of the Center for Criminality & Addiction, Research, Training, and Application (CCARTA). He is still actively directing the Center. Dr. Deitch has over 45 years of experience in the development of substance use treatment systems for adolescents and adults, nationally and internationally. In the nonprofit public health sector, he was Co-Founder of Daytop Village, Inc., and also served as Senior Vice President and Chief Clinical Officer for Phoenix House Foundation. In the academic sector, he has had appointments at Temple University, the University of Chicago, University of California at San Francisco (where he served as Chief of Substance Abuse Services). In the government sector he has served as Coordinator of Curriculum and Faculty for the United Nations East Central European Drug Abuse Treatment Training Project; has consulted to a variety of Departments of Corrections and Ministeries of Justice and Health, in Latin America, South East Asia and Europe. Dr. Deitch served during the Johnson Administration as consultant to the Presidential Commission for the Study of Crime and Juvenile Delinquency, and the National Commission on Marijuana and Drug Abuse. During the Carter Administration, he chaired the White House Task Force on Prevention. He chaired the Curriculum Development Committee of the National Addiction Technology Transfer Centers, Technical Assistance Publication Series 21 - The Addiction Counseling Competencies: The Knowledge, Skills, and Attitudes of Professional Practice, used today as a guideline for corrections and community based substance abuse treatment organizations. He further served as Regional Director of the Executive Committee of the Association for Medical Education and Research in Substance Abuse - Mentor Project (2000) and in 2005 was granted a Fulbright Scholars award. He has co-edited four books on social issues, crime and delinquency and written numerous publications, chapters and videos in the field of drug misuse, treatment, prevention, and social policy.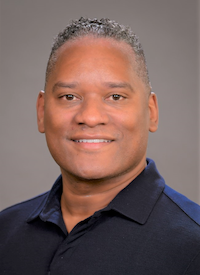 Norman Jackson, M.S.
Program Manager
Mr. Jackson has been working with UCSD CCARTA since 2006. He provides training, coordination and the development of substance abuse and criminal justice educational curricula. He is a lecturer at San Diego State University, School of Social Work and is completing his PhD in health psychology. He previously worked for the Information & Education Section of the California Department of Health Services Immunization Branch as an Educational Specialist II, and Supervising Communicable Disease Investigator for the County of San Diego, Community Epidemiology Unit. He participates with local volunteer rehabilitation efforts providing expungement relief referrals to those who were previously incarcerated so they may obtain gainful employment. He was awarded an academic fellowship from the Andrus Foundation and holds a Master's of Science degree from San Diego State University in the College of Health and Human Services. He has over twenty-five years of health promotion and education work experience in the non-profit andgovernment sectors. He is committed to working to decrease the health disparities in populations of color, historically disadvantaged populations, and the aged.
Consultants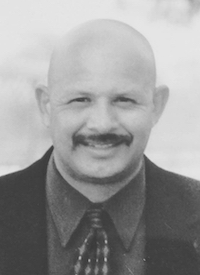 Carlos Ramierez
Carlos Ramierez has worked for the California Department of Corrections and Rehabilitation (CDCR) for the last 32 years. He has performed many custody and classification positions to include Correctional Officer, Correctional Sergeant, Correctional Counselor I, Correctional Lieutenant, Correctional Counselor II, Correctional Counselor III, Correctional Captain (A), and Associate Warden (A). His last position before retirement was with the p>ision of Rehabilitative Programs (DRP) as a Correctional Counselor III responsible for overseeing the institution's rehabilitative programs and contract treatment providers. Carlos says this was his most gratifying position. He worked in this capacity for about eleven years. Carlos was an also an active member/supervisor of the institution's Special Emergency Response Team/Crisis Response Team for twenty years. He has an Associate of Science Degree in Criminology from the Riverside Community College. Carlos has worked primarily at the California Institution for Women, California Institution for Men, California Rehabilitation Center, and Mule Creek State Prison. Other specialty assignments include being a Retired Annuitant with CDCR. This included acting as a mentor/trainer for in-prison CCIII's and Program Directors. Based on his extensive experience with in-prison programs, he worked with various staff on how to develop positive working relationships, sharing work experiences, providing suggestions, constructive criticism, identifying program obstacles, and develop solutions within CDCR/DRP policy and procedures. Carlos' goal was to teach staff how to work together as a team and how to provide the most effective rehabilitative services to their inmate population before release. Carlos is our newest member of the UCSD Cross Training Team and is looking forward to sharing his experiences with CDCR and Treatment Providers.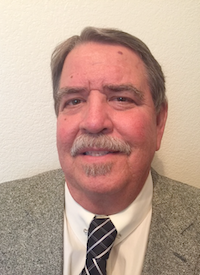 Charles Sapien
Charles (Chuck) Sapien has been involved in the Correctional field for a very long time. He has also worked in an array of positions in a myriad of different settings. After his Vietnam service in the Marine Corps, Chuck returned to his hometown of Stockton, CA, to attend and receive a BA from the University of the Pacific. He would start his career in California State Service in 1975 as a Correctional Officer at Deuel Vocational Institution. Through the course of the next 32 years Chuck would work in 5 different departments: Corrections, Youth Authority, Forestry & Fire Protection, Parole and finally Substance Abuse Programs. One thing each of these assignments shared was they all involved working with an incarcerated population. Chuck's work with these individuals spanned all levels of supervision. From the days of gang war at DVI, to supervising fire crews in the Sierras, Parole Agent in Palm Springs. He was also part of the activation teams for both Chuckawalla and Ironwood State Prisons ultimately retiring as a Substance Abuse Program Coordinator at Richard J. Donovan State Prison. He has worked with the University of California, San Diego on and off since 2004, training Correctional and Treatment Staff through out CDCR in the best practices for successful treatment and rehabilitation of incarcerated substance abusers. "My priorities in all my service positions was to protect my community and in my mind that was best accomplished by improving an inmate's sense of social responsibility. Offering tools for success is our mission at the same time recognizing the burden of sobriety remains with the abuser.