Current Research Studies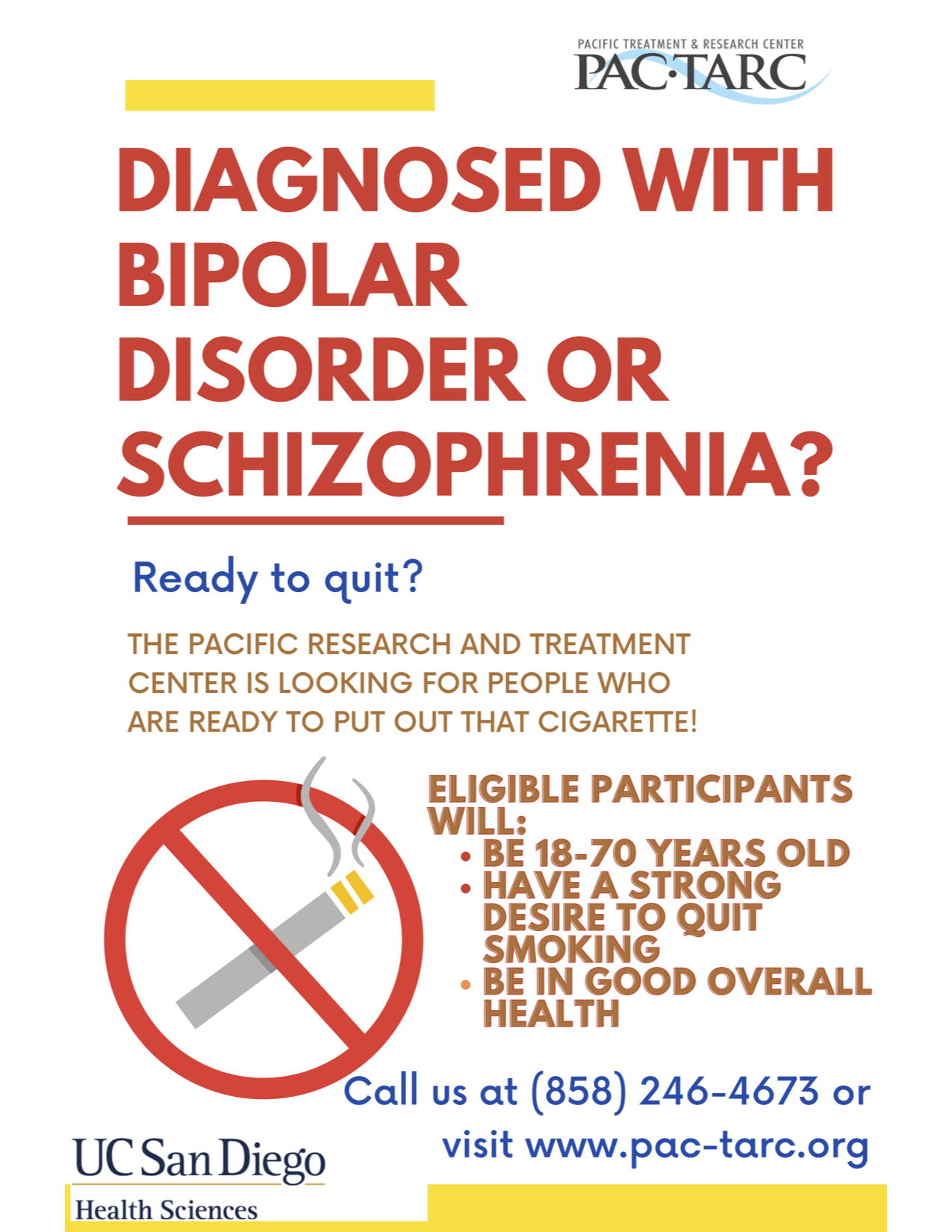 Smoking Cessation:
Diagnosed with bipolar disorder or schizophrenia? Ready to quit?
The Pacific Research and Treatment Center is looking for people who are ready to put out that cigarette!
Eligible Participants:
Be 18-70 years old
Have a strong desire to quit smoking
Be in good overall health
---

Cocaine Cessation:
Cocaine: Would You Like to Call It Quits? Maybe we can help.
You may be eligible to participate in our confidential 18-week research trial if you:
are 18-65 years old
have a desire to seek treatment to quit cocaine use
are able to attend bi-weekly visits to our medical center
are willing to take a study medication
---

Alcohol Challenge:
Are You a Social Drinker Who Occasionally Uses Caffeine OR Nicotine OR Antihistamines?
The Pacific Treatment & Research Center at UCSD is conducting a research study investigating individuals' sensitivity to these common substances.
You may be eligible to participate if you are:
21-25 years old
in good physical and mental health
willing to attend three visits at our medical facility in La Jolla
willing to consume alcohol or other substances at our facility

Call us at 858-246-4673 or visit www.pac-tarc.org