About the Translational Methamphetamine AIDS Research Center
The mission of TMARC is to provide scientific leadership, technical support, and opportunities for training in order to coalesce the efforts of an interdisciplinary group of investigators to elucidate the neurobiological mechanisms and everyday impact of central nervous system (CNS) injury induced by methamphetamine (METH), HIV infection, and aging.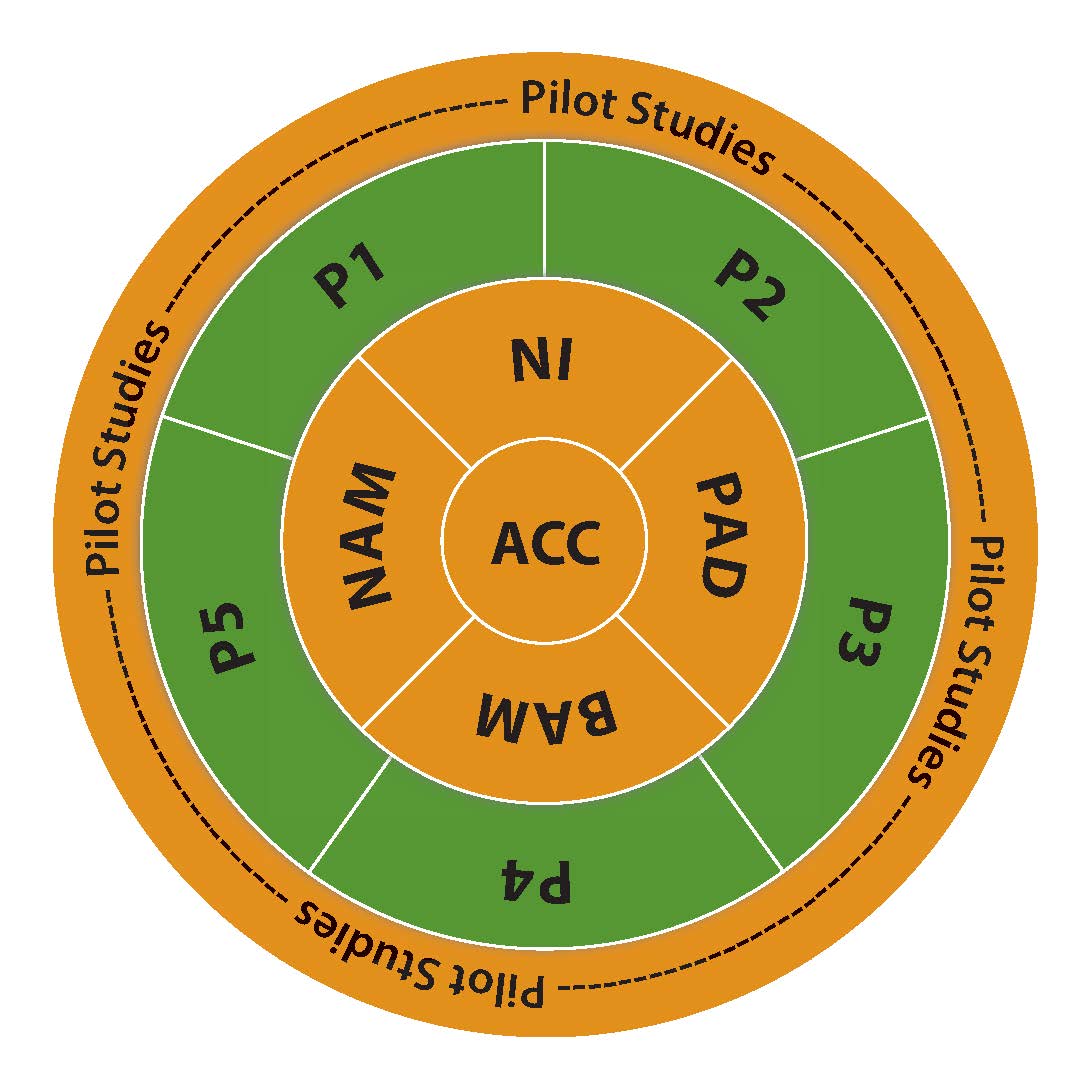 Research Areas
HIV and METH are each associated with deleterious effects on the CNS. Although early evidence suggests that HIV and METH may interact to amplify neural injury via common pathways involving neuroinflammation and vasculopathy, their combined effects on the CNS remain poorly understood.

5 Projects were established:



Overall synergy of the Center is facilitated by the Administrative Coordinating Core (ACC), which includes Units devoted to Executive administration, Data Management and Information Systems, Statistics, and Participant accrual and tracking, as well as four scientific Cores established to provide support to the Projects, and a fifth Core devoted to fostering new research directions.



These Cores also serve as a resource by providing access to cohorts, biological samples, and data to inform future studies both by TMARC-affiliated and external investigators. Additionally, TMARC will continue to provide opportunities for trainees to develop new research ideas on the CNS effects of HIV and drugs, thereby fostering the next generation of scientists. TMARC's ultimate vision is to become a national resource for translational multidisciplinary research and training in the neuropathogenesis of HIV and substance use.


Relevance
Effective antiretroviral therapy (ART) has decreased mortality and extended the life span of those living with HIV. As people with HIV age, understanding the combined effects of HIV, METH, and aging is becoming an increasingly significant public health concern. Building on prior accomplishments, TMARC will continue to provide leadership and training in innovative translational research on the effects of HIV and METH.