Diversity in Our Patient Care
As an urban metropolis with an international border, San Diego is abundant with ethnic, racial, cultural, subcultural, and socioeconomic differences among its residents. The patient populations treated by the mental health providers in the UCSD Department of Psychiatry reflect this diversity. Accordingly, Department of Psychiatry strives to provide the highest level of cultural competency in all interactions with care providers, patients and families, and the community.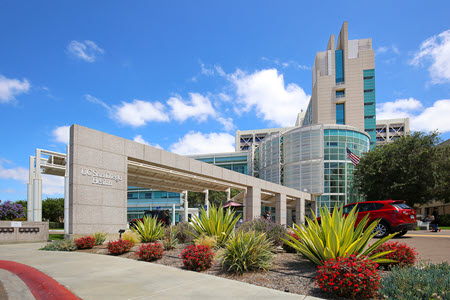 The UC San Diego Neuropsychiatry and Behavioral Medicine Unit (NBMU), our 18-bed adult inpatient psychiatric unit, admits and treats over 600 patients per year. 43% of NBMU patients are female. 13% of NBMU patients are of Hispanic ethnicity, 17% are African-American, and 5% are Asian. The Department of Psychiatry also administers the Senior Behavioral Health Unit, a 14-bed inpatient program specialized for the unique needs of the older population.
UC San Diego Outpatient Psychiatric Services (OPS) is home to two specialized treatment programs that provide services to traditionally marginalized and underserved populations. The Bridge to Recovery (BTR) Program addresses the needs of substance-abusing individuals in an effort to reduce the development of more serious substance abuse and disorder conditions and mitigate the adverse consequences of addiction. The Co-occurring Disorders (COD) Treatment and Research Program is the only fully integrated, dual-diagnosis specialized program of its kind in San Diego County. Ethnic and racial minorities comprise nearly 50% of the individuals served by both programs. These programs also provide much-needed treatment resources for socially disadvantaged individuals: over 40% of patients in the BTR Program are homeless upon admission, while 74% of clients in COD Program have at one time experienced homelessness.
The UC San Diego School of Medicine and Department of Psychiatry is affiliated with the VA San Diego HealthCare System, which provides services, including comprehensive mental health treatment, to over 200,000 veterans in the region. The ratio of female to male veterans is predicted to steadily increase over the next 25 years, as is the proportion of non-Caucasian to Caucasian veterans.
Psychiatry faculty provide mental health services at Saint Vincent de Paul Village, which offers transitional housing, rehabilitation, and treatment to the thousands of men, women, families, teenagers, and veterans in San Diego who struggle with homelessness. Additionally, Psychiatry residents in their third year of training have the opportunity to complete a clinical rotation in this nationally recognized community program.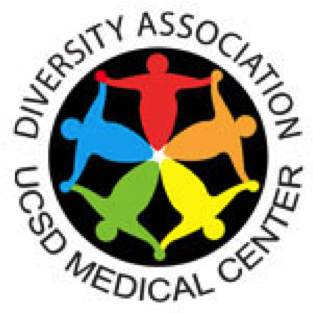 UC San Diego Health supports several staff associations that promote knowledge and understanding about our diverse and unique employee base, such as the UCSD Health Science's Diversity Staff Association, the LGBT Staff Association, and The Community Advisory Council on Inclusion and Diversity. In 2011, UCSD was awarded the Urban League of San Diego County's Corporate Diversity Award, which is given to a corporation that has made a significant contribution to the ideals of diversity through community engagement, social responsibility and employment practices.
UC San Diego Health has been recognized as a "Leader in LGBT Healthcare Equality" in the Healthcare Equality Index (HEI) report, an annual survey conducted by the Human Rights Campaign (HRC) Foundation. This HEI leader designation was only awarded to a limited number of healthcare facilities nationwide. UC San Diego Health has demonstrated its commitment to equitable treatment for lesbian, gay, bisexual, and transgender patients and their families, who often face challenges in accessing adequate health care.