Faculty & Staff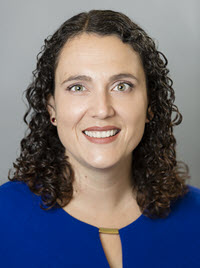 Carla Marienfeld, M.D.
Director
Carla Marienfeld, M.D., is a board-certified addiction psychiatrist who specializes in treating individuals with substance use disorders and co-occurring mental health conditions, such as anxiety and depression. She supports recovery in a harm-reduction approach that uses therapy, motivational interviewing, and medication-assisted treatment.
An associate professor in the Department of Psychiatry, her research looks at health outcomes for individuals with substance use disorders and involves monitoring the implementation of evidence-based practices in the treatment of substance use disorders. She has been highly involved in educating colleagues and trainees about addiction psychiatry and effective interventions, including buprenorphine treatment and motivational interviewing.
She is a member of many professional organizations, including the American Society of Addiction Medicine, the American Association of Addiction Psychiatry, and the American Psychiatric Association
---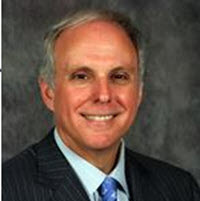 Robert Anthenelli, M.D.
Dr. Anthenelli is a Professor and the former Interim Chair, Executive Vice Chair, and Vice Chair for Veterans Affairs, respectively, in the UC San Diego Department of Psychiatry where he directs the Pacific Treatment and Research Center (Pac-TARC).
---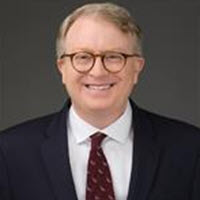 Arthur Brody, M.D.
Dr. Arthur Brody is a graduate of Vassar College, Tufts University School of Medicine, and the UCLA psychiatry residency (along with a research fellowship at UCLA). He is board certified in Addiction and General Psychiatry, and his clinical patient care and research focus on tobacco/nicotine dependence. In clinical contexts, he treats >100 patients per year with tobacco/nicotine use disorder. He is the medical director for smoking cessation programs at the VA San Diego Healthcare Systems, in which medication management and group/individual psychotherapies are used. As for research, his focus is brain imaging and treatment of tobacco use disorder, and he has studied the effects of addiction on positron emission tomography (PET) scanning outcomes, including studies of glucose metabolism, dopamine receptor availability, nicotinic acetylcholine receptor availability, and neuroinflammation. In these contexts, he has published approximately 100 papers and has been an investigator on >30 funded grants. Dr. Brody is also an Associate Editor for the journal Neuropsychopharmacology and a Senior Editor for the journal Addiction.
---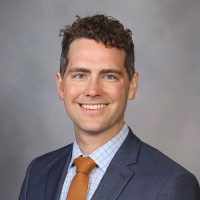 Joseph Carley, M.D.
Dr. Joseph Carley is a Staff Psychiatrist in the VA San Diego Healthcare System. He is the acting medical director of the Alcohol and Drug Treatment Program. He received his medical degree from the University of Alabama School of Medicine.
---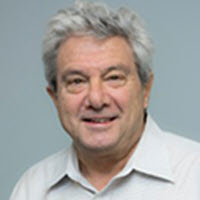 Mark Chenven, M.D.
Dr. Mark Chenven is the Executive Medical Director of Vista Hill SmartCare Behavioral Health Consultation Services. He is also a Voluntary Clinical Professor in the UC San Diego Department of Psychiatry. 
---
Dan Lasoff, M.D.
Dr. Lasoff grew up outside of Washington, DC. He completed his undergraduate studies in economics at Northwestern University and then his medical degree at the University of Illinois College of Medicine in Peoria. After completing his residency at UC San Diego, he stayed on to complete a fellowship in medical toxicology. His academic interests are drugs of abuse and resuscitation. 
---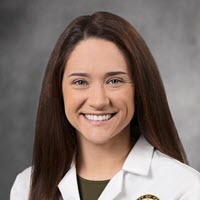 Eve Lasswell, Psy.D.
Eve Lasswell is a licensed clinical psychologist who primarily treats adults with substance use disorders and co-morbid conditions. She also works with patients struggling to manage posttraumatic stress disorder (PTSD), depression, anxiety, role transitions, and interpersonal difficulties. She is part of our Addiction Recovery and Treatment (ART) program, which uses a harm-reduction approach to provide care for all stages of recovery from substance use disorders. She is also familiar with abstinence-based models and seeks to tailor treatment to the unique needs of her individual patients. Dr. Lasswell has experience with a number of patient populations, including those with ethnic backgrounds different from her own, LGBTQIA+ folks, and current/former members of the US military.
---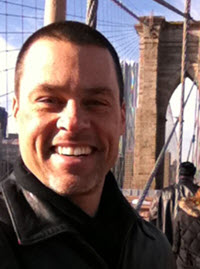 Scott Matthews, M.D.
Clinical Professor of Psychiatry
Co-Director of the Interprofessional Advanced Fellowship in Addiction Treatment. Dr. Matthews is also a Staff Psychiatrist at VA San Diego Healthcare System where he is Chief of the Consultation Liaison Division of the VA Psychiatry Service. He also provides care for veterans in one of the VA's outpatient mood clinics. Dr. Matthews is actively involved in teaching residents and medical students.
---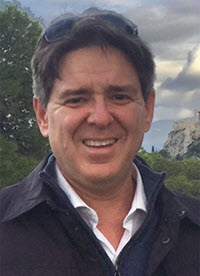 Nick Mellos, M.D.
VA Site Training Director
Dr. Nick C. Mellos is an Associate Professor of Psychiatry, Voluntary at the University of California San Diego (UCSD) and the site director for the UCSD Addiction Psychiatry Fellowship at the Veteran Affairs San Diego (VASD) Healthcare System. He is an Alpha Omega Alpha graduate of New York Medical College and he completed his psychiatry residency and addiction psychiatry fellowship training at Yale. After completing his training he stayed at Yale becoming the Chief of Psychiatric Emergency Services at the West Haven Connecticut VA. Among his accomplishments at Yale was the creation of a novel alcohol detoxification risk stratification approach to improve the pairing of detoxification interventions and the acquisition of a $10 million grant that resulted in the construction of a new state-of-the-art Emergency Psychiatry facility. Among his accomplishments since arriving at VASD and at UCSD in 2014 include co-founding the UCSD addiction psychiatry fellowship, serving as the acting Chief of Psychiatry at VASD, successfully leading efforts to expand medication-assisted treatments for opioid use disorder, and leading efforts to vastly expand outpatient mental health and addiction services resulting in the acquisition of 60 new positions and the opening of two new outpatient mental health facilities within VASD. He serves as Section Chief leading a 72-member team providing outpatient mental health care delivery for over 12,000 unique veterans annually. He is a Distinguished Fellow of the American Psychiatric Association, a recipient of the APA Nancy C A Roeske teaching award, and provides addiction training locally and internationally.
---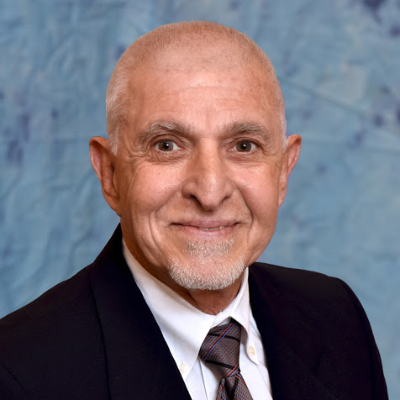 Howard Moss, M.D.
Moss is the former associate director for clinical and translational Research at the National Institute on Alcohol Abuse and Alcoholism of the National Institutes of Health in Bethesda, Maryland, and is now a Voluntary Clinical Professor at UC San Diego Department of Psychiatry. He is a board-certified psychiatrist with added qualifications in the subspecialty of addiction psychiatry. He has authored over 175 peer-reviewed scientific journal publications and three books. He has been a professor of psychiatry at University of Pennsylvania, Vice Chair of psychiatry at Temple University, and professor of psychiatry at the University of Pittsburgh prior to assuming his role at N.I.H., and has held a Senior Scientist Award (K05) from National Institute on Drug Abuse. He has been the scientific director of two major federally-funded research centers (P60) at the University of Pittsburgh and has been the principal investigator or co-principal investigator on numerous investigator-initiated research grants.

His research has focused on the clinical manifestations of substance use disorders, their etiology, and the intergenerational transmission of risk and resilience. This work has employed diverse methodologies that include psychiatric epidemiology, neuroimaging, behavior genetics, advanced statistical methods, neurochemistry/neuropharmacology, psychophysiology, and biomarker development.
---
Gabriel Rodarte, M.D.
Dr. Gabriel Rodarte is the Behavioral Health Medical Director of Neighborhood Healthcare. He graduated from the University of California San Francisco School of Medicine in 2002. He specializes in Family Medicine and Psychiatry with an emphasis on addiction disorders. Dr. Rodarte is also affiliated with Riverside University Health System.
---
Joe Sepulveda, M.D.
Dr. Joe Sepulveda serves as Chief of Psychiatry at Family Health Centers of San Diego. He is also the physician champion in charge of overseeing the clinical planning, implementation, and ongoing development of the Medication-Assisted Treatment (MAT) Program. Dr. Sepulveda received his Bachelor of Science in physiological science from UCLA and his medical degree from the David Geffen School of Medicine at UCLA. He then received training in clinical research at Brigham and Women's Hospital prior to receiving his formal psychiatric training at Stanford University Hospital & Clinics. He is a Voluntary Assistant Clinical Professor at the UC San Diego Department of Psychiatry and is board certified by the American Board of Psychiatry and Neurology. Dr. Sepulveda is also a member of the American Psychiatric Association, the San Diego Psychiatric Society, the American Society of Addiction Medicine, and the California Society of Addiction Medicine. In addition, Dr. Sepulveda serves on a California advisory board where he assists with implementing successful practices and lessons learned in addiction medicine more broadly into the primary care setting. Further, he is the consulting psychiatrist for the University of Washington AIMS Center – Archstone Foundation Community Collaborative Care Partnership Geriatric Grant. 
---
Maryam Soltani, M.D., Ph.D
Dr. Soltani is the Director of the Substance Abuse Recovery Treatment Program at the San Diego Veterans Medical Center in La Jolla California. She completed her residency training at UC San Diego in the Combined Family Medicine and Psychiatry program.