Program Leadership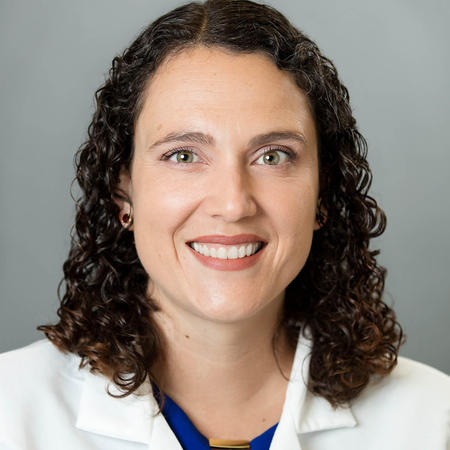 Carla Marienfeld, M.D., DFAPA, FASAM
Program Director
Carla Marienfeld, MD, DFAPA, FASAM is board-certified in psychiatry, addiction psychiatry, and addiction medicine, and she is a Clinical Professor at the University of California San Diego who supports recovery in an evidence based, harm-reduction approach through therapy, motivational interviewing, and medication treatment. Her research involves analysis of electronic medical record data for individuals with substance use disorders.  She has authored or co-authored over 35 peer reviewed articles, book chapters, practice guidelines, and invited commentaries, and she edited two books:  Motivational Interviewing for Clinical Practice and Absolute Addiction Psychiatry Review:  An essential board exam study guide. She has been highly involved in education of colleagues and trainees about addiction psychiatry and effective interventions including buprenorphine treatment and motivational interviewing, and she is the fellowship director for the UCSD Addiction Psychiatry Fellowship. Dr. Marienfeld completed a fellowship in addiction psychiatry and residency training in psychiatry at Yale. During her residency, she was chief resident of psychiatry and founded (and later led) the Yale Global Mental Health Program. She earned a medical degree with honors from Baylor College of Medicine in Houston.  She is active in many professional organizations, including the American Society of Addiction Medicine, the American Association of Addiction Psychiatry, and the American Psychiatric Association.
---
Nick Mellos, M.D.
VA Site Training Director
Dr. Nick C. Mellos is an Associate Professor of Psychiatry, Voluntary at the University of California San Diego (UCSD) and the site director for the UCSD Addiction Psychiatry Fellowship at the Veteran Affairs San Diego (VASD) Healthcare System. He is an Alpha Omega Alpha graduate of New York Medical College and he completed his psychiatry residency and addiction psychiatry fellowship training at Yale. After completing his training he stayed at Yale becoming the Chief of Psychiatric Emergency Services at the West Haven Connecticut VA. Among his accomplishments at Yale was the creation of a novel alcohol detoxification risk stratification approach to improve the pairing of detoxification interventions and the acquisition of a $10 million grant that resulted in the construction of a new state-of-the-art Emergency Psychiatry facility. Among his accomplishments since arriving at VASD and at UCSD in 2014 include co-founding the UCSD addiction psychiatry fellowship, serving as the acting Chief of Psychiatry at VASD, successfully leading efforts to expand medication-assisted treatments for opioid use disorder, and leading efforts to vastly expand outpatient mental health and addiction services resulting in the acquisition of 60 new positions and the opening of two new outpatient mental health facilities within VASD. He serves as Section Chief leading a 72-member team providing outpatient mental health care delivery for over 12,000 unique veterans annually. He is a Distinguished Fellow of the American Psychiatric Association, a recipient of the APA Nancy C A Roeske teaching award, and provides addiction training locally and internationally.