Clinical Opportunities
VA San Diego Healthcare System (VASDHS)
VASDHS has a long standing affiliation with the University of California San Diego, and serves as a training site for UC San Diego medical students and multiple UC San Diego residencies and fellowships.
The VASDHS is a 304-bed care center, including skilled nursing beds and several specialty regional referral centers including cardiovascular surgery and spinal cord injury. The VASDHS provides medical, surgical, mental health, geriatric, spinal cord injury, palliative, gynecologic and pre-transplant services to patients in inpatient and outpatient settings, including multiple community based clinics.
The VASDHS also has one of the largest research programs in the VA nationally. The richness of the academic setting will allow for mentoring and supervision in a wide range of clinical experiences including a scholarly project.
VASDHS Rotations
Inpatient Consultation-Liaison Service
Primary Care-Mental Health Integration

One fellow at Kearney Mesa Community-Based Outpatient Clinic (CBOC)
One fellow at VA Medical Center in La Jolla

Psycho-oncology
Complex Pain Clinic
Neurostimulation
Jacobs Medical Center at UC San Diego Health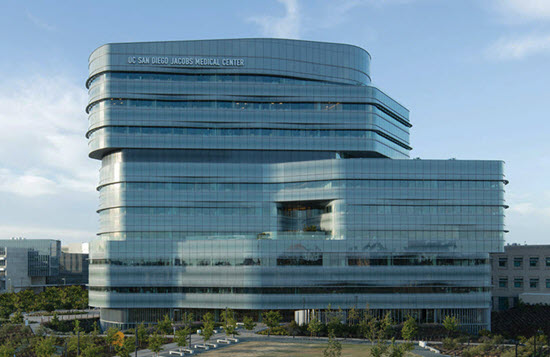 Jacobs Medical Center at UC San Diego Health is a 245-bed advanced medical center, named in recognition of a $75 million gift from the Joan and Irwin Jacobs family.

The 10-story, 509,500-square-foot facility opened on Nov. 20, 2016. Its medical services include advanced surgery, cancer care, cardiac rehabilitation, clinical trials, birthing options and more. Its striking architectural design is complemented by a 150-piece Healing Arts Collection.

Thornton Pavilion is an inpatient facility that is part of Jacobs Medical Center. It was formerly known as Thornton Hospital.
UC San Diego Health Rotations
Palliative Care (inpatient and/or outpatient)
Women's Reproductive Mental Health Care (outpatient)
Inpatient Consultation-Liaison Service