Our Commitment to Diversity, Equity, and Inclusion
Our Commitment to Diversity, Equity, and Inclusion
Mission Statement
The University of California San Diego Psychiatry Residency Program is committed to promoting diversity, equity, and inclusion among our trainees and faculty. We are committed to developing psychiatrists who possess cultural humility and structural competence and who provide excellent and equitable care for all patients.
Diversity. We define diversity broadly as the representation of all of our individual differences including but not limited to race, ethnicity, religion, age, gender, and sexual orientation. We aim to recruit, retain, and advance physicians from all backgrounds including traditionally underrepresented groups to better reflect and respond to the needs of our vibrant patient population in San Diego.
Equity. Recognizing that structural inequities continue to persist, both in our community and in our institution, we strive to identify and challenge inequities within our program and ensure that all faculty and trainees receive fair treatment and equal opportunity. We recognize that trainees and faculty from groups underrepresented in medicine face a unique set of challenges. Fostering equity includes being sensitive to those challenges and providing support and resources to help overcome them. We also believe that all patients deserve high quality health care. To promote both of these endeavors, we aim to educate physicians who actively work to understand the social determinants of health. Through advocacy, clinical training, didactic curriculum, and community outreach, we aim to train physician leaders who improve the health of our communities.
Inclusion. We seek to create and maintain a culture of respect, safety, and acceptance. We seek trainees and faculty who are open to critically examining their own implicit biases as well as those who help bring attention to policies and structural barriers to inclusion in our program. We believe that the inclusion of varied perspectives, including those that have historically been marginalized, fosters a more stimulating and productive training environment and ultimately enhances our ability to build empathy and provide quality care for our patients.
Areas of focus
Education
Our goal is to promote an anti-racist agenda within our curriculum to better our practice as psychiatrists. We aim to challenge our own biases and further educate ourselves on how to combat racism in clinical care. Please see below for more information on our diversity curriculum.

Community Outreach/Mentorship
Underrepresented in medicine (URM) means those racial and ethnic populations that are underrepresented in the medical profession relative to their numbers in the general population. As such, we understand the importance of providing mentorship to both UCSD URM medical students and pre-med students. Additionally, we seek to empower the patients and communities we serve by being engaged in different community activities.

Recruitment and Retention
San Diego is a diverse county that houses over 3 million individuals of varying backgrounds, races, ethnicities, languages, and immigration/asylee statuses. It is imperative to the health and success of our patients that both our trainees and faculty reflect the diversity of the communities that we serve. Given this, we are committed to holding our department accountable for creating and upholding recruitment and retention policies and procedures that are actively fair, equitable, and anti-racist. We look forward to engaging prospective residents in discussion on diversity and inclusion at UCSD in recruitment programming this season.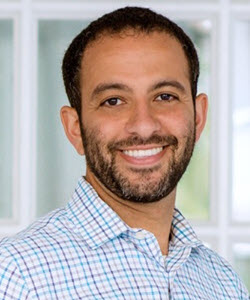 Larry Malak, M.D.
Faculty Chair
Lmalak@health.ucsd.edu

Eric Rafla-Yuan, M.D.
Advocacy Consultant
eraflayuan@health.ucsd.edu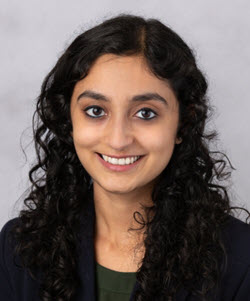 Neha Akkoor, M.D.
Resident Co-Chair
nakkor@health.ucsd.edu
Kristen Kim, M.D.
Resident Co-Chair
krk001@health.ucsd.edu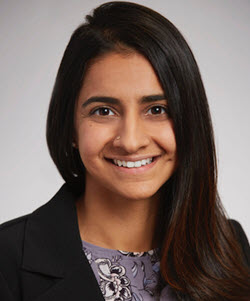 Sahana Malik, M.D.
Resident Co-Chair
sam043@health.ucsd.edu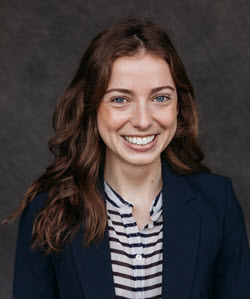 Zoey Zobell, M.D.
Resident Co-Chair
ezobell@health.ucsd.edu
Our diversity curriculum includes relevant topics, such as social determinants of health, structural competency, healthcare disparities, racism in psychiatry, and anti-racist approaches to psychiatric care. These topics are presented during Resident Rounds for the psychiatry residency program and Grand Rounds for the psychiatry department. Furthermore, all lecturers for our program are requested to submit DEI related considerations related to their presentations regardless of subject matter. We also meet regularly for social justice journal clubs during which we critically discuss topics, such as human trafficking and incarceration.
Alderman, T., J. Addington, C. Bearden, T.D. Cannon, B.A. Cornblatt, T.H. McGlashan, D.O. Perkins, L.J. Seidman, M.T. Tsuang, E.F. Walker, S.W. Woods, and Cadenhead, K.S.  Negative symptoms and impaired social functioning predict later psychosis in Latino youth at clinical high risk in the North American prodromal longitudinal studies consortium. Early Interv Psychiatry, 2014.
Chlebowski, C., Magaña, S., Wright, B., Brookman-Frazee, L.  Implementing an intervention to address challenging behaviors for autism spectrum disorder in publicly-funded mental health services: Therapist and parent perceptions of delivery with Latinx families.  Cultur Divers Ethnic Minor Psychol  (2018).
Cesarz, A., Postlethwaite, A., Wu, M., Ranjan Dube, A., Sturner, R.  "El No Es Mi Padre": A Discussion of the Practical and Ethical Dilemmas in the Case of a Psychotic Immigrant Teen.  Accepted for presentation as a clinical case conference at annual American Academy of Child and Adolescent Psychiatry meeting in San Francisco, October 2020. 
Kim, K., Park, J.  Attitudes toward suicide among college students in South Korea and the United States.  Int J Ment Health Syst 8, 17 (2014). 
Malik, S., Amendolara, B., Badre, N. (2020, Jul 20).  'Defund the police': An important moment for society and psychiatry.  MDedge.  

https://www.mdedge.com/psychiatry/article/225698/schizophrenia-other-psychotic-disorders/defund-police-important-moment

Malik, S. (2021, Jul 28). Let's talk about race. MDedge. 

https://www.mdedge.com/psychiatry/article/243533/diversity-medicine/lets-talk-about-race

Mahmood Z, Kelsven S, Cadenhead K, Wyckoff J, Reyes-Madrigal F, de la Fuente-Sandoval C, Twamley EW.  Compensatory Cognitive Training for Latino Youth at Clinical High Risk for Psychosis: Study Protocol for a Randomized Controlled Trial. Frontiers in psychiatry. 2019;10:951.
Stephanie Martinez, MD, Tarina Quraishi, MD, Eric Rafla Yuan, MD, Priti Ojha, MD, Lawrence Malak, MD. Psychiatric Decompensation From New Immigration Policies and Enforcement at the United States – Mexico Border. American Psychiatric Association Annual Conference; New York, NY, May 2018
Pierce, K., Shapiro, G., Song, S., Fortuna, L., Postlethwaite, A., Cesarz, A., Feder, J.  Youth at the border: Do NO MORE Harm. Accepted for presentation as a clinical perspective at the annual American Academy of Child and Adolescent Psychiatry Meeting in San Francisco, October 2020. 
Eric Rafla-Yuan, MD, Michael Degroot, MD, Deanna Rafla-Yuan, JD, Adam Mehis, MS.  Psychiatry at the Border: Translating Between Politics and Medicine in the Trump Era; American Psychiatric Association Annual Conference; San Francisco, CA, May 2019
Eric Rafla-Yuan, Asher Aladjem, Henry Wiesman, Adel Zaraa, Mary Ann Cohen.  Ethical and Psychiatric Challenges in the Treatment of and Advocacy for the Displaced Individual— a Collaborative Bioethics and Global Health SIGs Symposium; Academy of Psychosomatic Medicine Annual Conference; Palm Springs, CA, Nov 2017
Rafla-Yuan, E., Ma, J. (2020, Aug 4).  A Southern California outbreak highlights failures of the American health care system.  KevinMD.  

https://www.kevinmd.com/blog/2020/08/a-southern-california-outbreak-highlights-failures-of-the-american-health-care-system.html

Rafla-Yuan, E., Chhabra, D. K., & Mensah, M. O. Decoupling crisis response from policing — a step toward equitable psychiatric emergency services. New England Journal of Medicine, 2021. 
Rafla-Yuan, E. I can't breathe. Academic Psychiatry, 2021.
 Rafla-Yuan, E., De La Torre, K., Espana, K., Tarrant, B., & Mensah, M. Navigating the path to equity within academic institutions - applying the evidence and trainee experiences to collaboratively build best practices. Recorded CME Lecture, 2021 APA On Demand.
Rafla-Yuan, E. Displaced –  A physician's primer to refugee policy and its effects on mental health. Recorded CME Lecture, 2020 APA On Demand.
​We hope to see you at some of the diversity events throughout the year!