Psychiatry Training Faculty
Psychiatry Training Faculty

Stephanie Martinez, M.D.
Assistant Clinical Professor of Psychiatry
Stephanie Martinez, MD received her bachelor's degree in psychology at the University of Nevada, Las Vegas, and then continued her medical education at the University of Nevada School of Medicine. While in medical school she was the Vice President of her medical school class where she became a member of the Gold Humanism Honor Society. During her membership, she became involved with teaching and mentoring junior medical students. Dr. Martinez also engaged with high school students in order to spark their interest in science and guide them to a path in medicine. Stephanie has a wide array of special interests which she plans to explore further, including community psychiatry and college mental health. She is passionate about working with the medically underserved Hispanic community. Recently, Stephanie co-published a how-to article for the Psychiatric Times that guides practitioners on ways to increase medication adherence in the Latino community and overcoming any obstacles that they may experience. Dr. Martinez joined the UCSD Community Psychiatry Residency Faculty and continues to mentor program interns, residents, and fellows.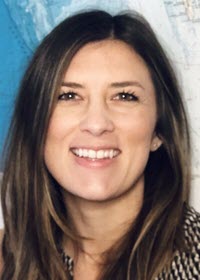 Hilary Gould, Ph.D.
Behavioral Health Psychology & Scholarship Director
Hilary M Gould, PhD is Health Sciences Assistant Clinical Professor in the Department of Psychiatry at the University of California, San Diego (UCSD). She received her doctorate from the University of California, Los Angeles and attended an APA accredited respecialization program in clinical psychology at the University of Hawaiʻi at Mānoa. She completed an internship and postdoctoral fellowship at the UCSD/Veterans Affairs San Diego Healthcare System. Her area of professional interest include interdisciplinary training and education, development and lifespan, and outcome-based care. She currently oversees the training and clinical supervision of psychotherapy at community sites. Additionally, she is involved in research, contracts, and project development within the Community Psychiatry Program. She has published several articles and book chapters, and presented at local, national, and international conferences and trainings.
Emily Troyer, M.D.
Child and Adolescent & Psychiatry Track Director
Emily Troyer, MD is a General and Child and Adolescent Psychiatrist and a Post-Doctoral Fellow at the University of California, San Diego (UCSD). She completed medical school at the University of Toledo in Ohio, and then residency training in General Psychiatry at the University of Illinois at Chicago, where she served as Chief Resident. Dr. Troyer completed her Child and Adolescent Psychiatry Fellowship training at UCSD, where she also served as a Chief Fellow. She has began her Post-Doctoral Fellowship in 2019 in the UCSD Department of Psychiatry's Fellowship in Biological Psychiatry and Neuroscience, a position funded by a National Institute of Mental Health T32 Training Grant. Under the mentorship of Dr. Suzi Hong and Dr. David Rosenberg, Dr. Troyer's research focuses on examining neuroimaging, host immune and gut microbiome correlates of pediatric-onset obsessive-compulsive disorder, for which she has also been awarded funding through the American Academy of Child & Adolescent Psychiatry. Clinically, Dr. Troyer sees patients at Family Health Centers of San Diego and she provides clinical supervision for UCSD Community Psychiatry Program trainees at various sites throughout San Diego. In her free time, she enjoys gardening, crochet, DIY projects, and hiking adventures with her family.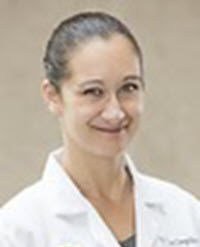 Jessica Thackaberry, M.D.
Assistant Clinical Professor of Psychiatry
Jessica Thackaberry, MD is a psychiatrist who provides compassionate, knowledgeable care to those seeking general mental health outpatient services and has research interests in helping the underserved and providing community-based mental health services. She has clinical expertise in telemedicine for mental health and, as an assistant professor in the Department of Psychiatry. Her residency training in psychiatry was completed at UC San Diego School of Medicine where she was chief resident in the Neurobehavioral Medicine Unit. She earned her medical degree from the University of Washington School of Medicine. Prior to joining UC San Diego Health in 2016, Dr. Thackaberry was a psychiatrist at the San Diego County Psychiatric Hospital and the Imperial Beach Community Health Clinic. She is also a member of many professional organizations, including the American Psychiatric Association, the American Medical Association, the American Association of Community Psychiatry, and the Academy of Psychosomatic Medicine.