Psychiatry Residency Program Leadership
Psychiatry Residency Program Leadership
Residency Training Director
Michael McCarthy, M.D.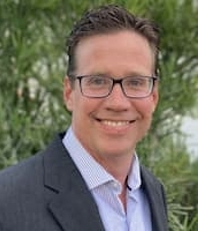 The Program Director, Dr. Michael McCarthy is a Professor of Psychiatry at UCSD, Staff Psychiatrist at the VA San Diego. He has been on the faculty at UCSD since 2011 and involved in Residency leadership and teaching since 2017, both in the Psychiatry Categorical Program and Research Track. He was appointed to the role of Program Director in 2023. Dr McCarthy is an accomplished leader, educator, and teacher, with years of experience supervising and guiding the development of a diverse set of medical students, residents, and fellows. He is an advocate for trainees and takes a practical approach to learning, focusing on the ways that cutting-edge science and best clinical practices can be applied to patient care, research, and improving lives. Dr. McCarthy has clinical interests in bipolar disorder, depression, sleep, and psychopharmacology. He cares for patients and supervises residents in the VA Treatment Refractory Mood Disorders Program. He is the Principal Investigator of the Translational Chronobiology Research Program, a federally funded laboratory that investigates the genetic, molecular, and cellular underpinnings of psychiatric disorders and their interactions with the circadian clock. Using stem-cell technology and genomics, the goal of his research program is to develop disease biomarkers for use in diagnosis and personalized medicine. In his free time, Dr. McCarthy enjoys spending time with his family, swimming, hiking, skiing, and the many other outdoor experiences offered by San Diego and Southern California.
Associate Training Director
Ashley Clark, M.D.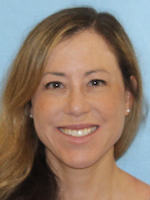 Dr. Clark is a board-certified psychiatrist who works in the Women's Reproductive Mental Health Clinic and specializes in perinatal mood and anxiety disorders. Dr. Clark attended the University of Vermont, College of Medicine for her medical degree and then completed her internship and residency at Harbor-UCLA Medical Center. During her final year of residency, she served as chief resident and also completed an outpatient program devoted to assessing and treating women with psychiatric conditions associated with hormonal challenges and reproductive life events at the Women's Life Center at the David Geffen School of Medicine at UCLA. Since completing her residency training in psychiatry, Dr. Clark has worked as a staff psychiatrist at the Naval Medical Center San Diego where she was an Assistant Residency Training Director. She currently works supervising PGY3 and PGY4 residents during their general outpatient rotations in Hillcrest and the Women's Reproductive Mental Health Clinic in La Jolla.
Associate Training Director
Isabel Domingues, M.D.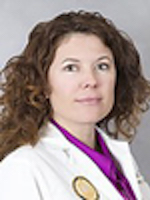 Dr. Domingues, M.D., is a board-certified psychiatrist who specializes in treating young adults with early psychosis. She also has clinical expertise in identifying young adults at high risk of developing a psychotic disorder or in the "prodromal" (early) phase. She completed residency training in Psychiatry at UC San Diego Health and was Chief Resident at the outpatient clinic in Hillcrest. She earned a medical degree from Faculdade de Medicina da Universidade do Porto, in Portugal. She is fluent in Spanish and Portuguese and enjoys working with the Latino population.
Associate Training Director
Larry Malak, M.D.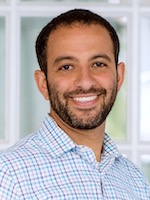 Dr. Malak is an Assistant Clinical Professor at the University of California San Diego (UCSD), Associate Director for the UC San Diego Community Psychiatry Fellowship, Third Year Residency Program Site Director at UC San Diego, and Co-Director for Advanced Psychiatric Nurse Practitioner Clinical Training Program at UC San Diego. He attended medical school in Houston at Baylor College of Medicine before returning to California for residency training at UC San Diego. While in residency, he served as Chief Resident in his final year at the UC San Diego Medical Center and won the Lewis Judd Resident Research Award for his original work looking at Psychiatric Re-admissions to UC San Diego. Dr. Malak is active within organized psychiatry at the national, state, and local level. He has served as a Resident Representative to the San Diego Psychiatric Society council during residency and now serves as the Vice President.
Associate Training Director / Site Director, VAMC
Sanjai Rao, M.D.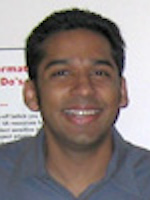 Dr. Rao is a graduate of the University of California San Diego Medical School. He continued his residency training at UC San Diego in Psychiatry where he served as chief resident, and is currently an inpatient and consult-liaison attending at the VA Medical Center. He has a strong interest in education and coordinates large parts of the residency curriculum. Dr. Rao currently serves as both an Associate Training Director and the Site Director at the VA Medical Center.
Program Administrator
Tracy Riley, B.S., C-TAGME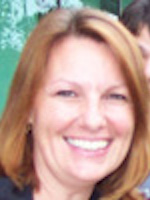 Ms. Riley joined the UC San Diego Department of Psychiatry as the Residency Training Coordinator in 1999 and holds a Bachelor of Science Degree in Business Administration and is a certified member of the Training Administrators of Graduate Medical Education. Her experience with residency training began in 1994 as Coordinator for the UC San Diego Child Psychiatry Residency Program located at Children's Hospital-San Diego. Ms. Riley has served as a member of the Administrators Steering Committee and Information Committee for the American Association of Directors of Residency Training. She also served as a Psychiatry Certification Task Force member for The American Graduate Medical Education Certification Board.
Program Administrator
Keisha Moore, B.A.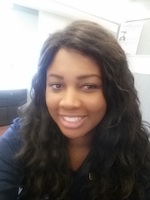 In 2017, Ms. Moore became a Program Administrator at the UC San Diego Department of Psychiatry. She holds a Bachelor of Arts degree in Social Sciences, with a focus on Communication, Sociology, and Sports Management, from Washington State University. Keisha has worked in higher education for over 14 years, gaining experience at various institutions. Her work in medical schools began in 2016 when she became a 4th-year Clerkship Coordinator at UC Riverside. Keisha's contributions helped the first graduating 4th-year class of the UC Riverside medical school complete their program.