Psychiatry Residency Program Leadership
Psychiatry Residency Program Leadership
Residency Training Director
Sidney Zisook, M.D.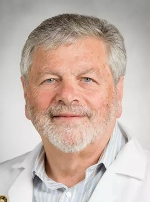 Dr. Zisook, a Distinguished Professor of Psychiatry and Interim Director of Residency Training, has been at UC San Diego since 1981, initially as Medical Director of Outpatient Services and Associate Training Director and then as Training Director from 1995 thru 2017. He has been actively involved in teaching and mentoring throughout his career.

Since 2009, Dr. Zisook has been the Director of the UC San Diego Healer Education, Assessment and Referral (HEAR) program, dedicated to enhancing physician, nurse and other healthcare providers' wellbeing, mitigating stigma, reducing burnout, and preventing suicide. He serves on the Scientific Advisory Boards of the American Foundation for Suicide Prevention (AFSP), and the Depression and Bipolar Support Alliance (DBSA) and Board of Directors of the American College of Psychiatry. He has served as PI on NIMH, VA and Foundation grants investigating novel approaches to managing "difficult to treat" depressive disorders, Prolonged Grief Disorder, and suicide-loss bereavement, among others; and he has lead several national psychiatry training initiatives, including producing a video on helping residents manage and adapt to losing a patient to suicide which is used psychiatry residency training programs throughout the US. Over his career, Dr. Zisook has published extensively on the treatment of depression, suicide prevention, grief and bereavement, and psychiatric education. 
Associate Training Director
Ashley Clark, M.D.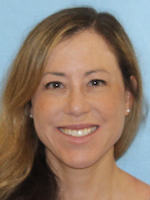 Dr. Clark is a board-certified psychiatrist who works in the Women's Reproductive Mental Health Clinic and specializes in perinatal mood and anxiety disorders. Dr. Clark attended the University of Vermont, College of Medicine for her medical degree and then completed her internship and residency at Harbor-UCLA Medical Center. During her final year of residency, she served as chief resident and also completed an outpatient program devoted to assessing and treating women with psychiatric conditions associated with hormonal challenges and reproductive life events at the Women's Life Center at the David Geffen School of Medicine at UCLA. Since completing her residency training in psychiatry, Dr. Clark has worked as a staff psychiatrist at the Naval Medical Center San Diego where she was an Assistant Residency Training Director. She currently works supervising PGY3 and PGY4 residents during their general outpatient rotations in Hillcrest and in the Women's Reproductive Mental Health Clinic in La Jolla.
Associate Training Director
Isabel Domingues, M.D.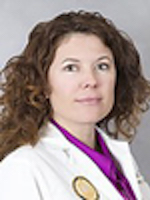 Dr. Domingues, M.D., is a board-certified psychiatrist who specializes in treating young adults with early psychosis. She also has clinical expertise in identifying young adults at high-risk of developing a psychotic disorder or in the "prodromal" (early) phase. She completed residency training in Psychiatry at UC San Diego Health and was Chief Resident at the outpatient clinic in Hillcrest. She earned a medical degree from Faculdade de Medicina da Universidade do Porto, in Portugal. She is fluent in Spanish and Portuguese and enjoys working with the Latino population.
Associate Training Director
Alana Iglewicz, M.D.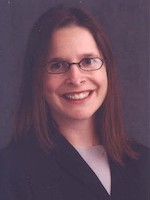 Dr. Iglewicz went to medical school at the University of Pittsburg and completed her residency at UC San Diego. Dr. Iglewicz has taken the leadership role of strengthening the curriculum and clinical experience for psychotherapy throughout all the entire residency experience. She also supervises and mentors residents through the emergency psychiatry experience.
Associate Training Director
Larry Malak, M.D.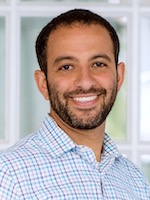 Dr. Malak is Assistant Clinical Professor at the University of California San Diego (UCSD), Associate Director for UC San Diego Community Psychiatry Fellowship, Third Year Residency Program Site Director at UC San Diego, and Co Director for Advanced Psychiatric Nurse Practitioner Clinical Training Program at UC San Diego. He attended medical school in Houston at Baylor College of Medicine before returning to California for residency training at UC San Diego. While in residency, he served as Chief Resident in his final year at the UC San Diego Medical Center and won the Lewis Judd Resident Research Award for his original work looking at Psychiatric Re-admissions to UC San Diego. Dr. Malak is active within organized psychiatry at the national, state and local level. He has served as a Resident Representative to the San Diego Psychiatric Society council during residency and now serves as the Vice President.
Associate Training Director / Site Director, VAMC
Sanjai Rao, M.D.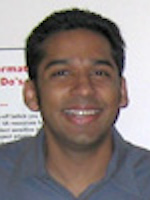 Dr. Rao is a graduate of the University of California San Diego Medical School. He continued his residency training at UC San Diego in Psychiatry where he served as chief resident, and is currently an inpatient and consult-liaison attending at the VA Medical Center. He has a strong interest in education and coordinates large parts of the residency curriculum. Dr. Rao currently serves as both an Associate Training Director and the Site Director at the VA Medical Center.
Program Administrator
Tracy Riley, B.S., C-TAGME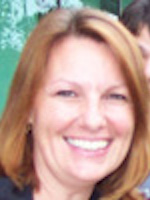 Ms. Riley joined the UC San Diego Department of Psychiatry as the Residency Training Coordinator in 1999 and holds a Bachelors of Science Degree in Business Administration and is a certified member of the Training Administrators of Graduate Medical Education. Her experience with residency training began in 1994 as Coordinator for the UC San Diego Child Psychiatry Residency Program located at Children's Hospital San Diego. Ms. Riley has served as a member of the Administrators Steering Committee and Information Committee for the American Association of Directors of Residency Training. She also served as a member of the Psychiatry Certification Task force for The American Graduate Medical Education Certification Board.
Program Administrator
Keisha Moore, B.A.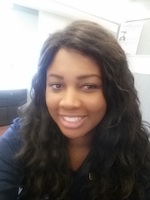 Ms. Moore joined the UC San Diego Department of Psychiatry as a Program Administrator in 2017. Graduated from Washington State University with a Bachelor of Art degree in Social Sciences with an emphasis in Communication, Sociology and Sports Management. Keisha has over 7 years of working in higher education at a variety of institutions. Her experience working within a medical school started at UC Riverside as a 4th year Clerkship Coordinator in 2016. Keisha contributed to the completion of the first graduating 4th year class at UC Riverside medical school.