Program Director's Welcome
Message from Dr. McCarthy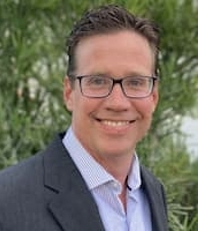 Hello and thank you for your interest in the UC San Diego Psychiatry Residency Program!
We are a large academic training program based at the University of California, San Diego with affiliate sites at the San Diego Veterans Affairs Medical Center and Rady Children Hospital, with additional community training sites throughout San Diego. Located in San Diego, a large, vibrant, urban environment surrounded by suburbs and rural desert and mountain areas, we provide mental health services throughout the city and the region, serving a diverse group of people from all backgrounds. We pride ourselves on the variety of our clinical training experiences. Our residents work and learn in a wide range of clinical environments, including inpatient, emergency department, community, neuromodulation/ECT, child and adolescent, geropsychiatry, hospital-based consult-liaison, outpatient, psychotherapy, and alcohol/substance use disorders.  
The culture of the UCSD Psychiatry Residency strongly reflects the wider San Diego and UC San Diego communities. Situated just minutes from beautiful beaches and the Mexican border, we draw from urban, Southwestern, and Pacific influences, with a healthy blend of transplants from across the nation. We are a hard-working and thoughtful group that strives for excellence in all we do. At the same time, we prioritize maintaining a compassionate and supportive work environment, having fun, staying healthy, engaged with our communities, and being balanced. The Psychiatry Department at UCSD was founded more than 50 years ago as one of the first biological psychiatry and neuroscience-focused programs in the world and continues to lead the country as a top-tier, nationally-ranked research program. However, our training and clinical programs have developed greatly over time and now extend into every clinical domain with over 200 faculty members with expertise in community services, psychotherapy, veterans' health, maternal mental health, and many more, making the clinical training opportunities outstanding. In every new class of interns, we strive to have a balance of different career interests and origin stories. We recruit people from every geographic and sociocultural background to foster diversity in our classes. We value academic accomplishments such as publications, awards, and test scores, but always consider the whole person in our competitive selection process. Upon completion of our Residency Training Program, UCSD graduates have excellent career options in academia, private practice, or the public sector, but many chose to continue training in clinical or research fellowships, often getting their top choices in competitive programs across the nation. Our graduates become leaders in psychiatry, research, policy, and clinical care across California and the nation. I look forward to hearing from you and hope you consider joining us!
Please reach out and contact us if you have any questions!
Michael J. McCarthy MD, PhD