CENTER PROJECTS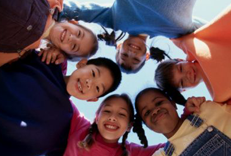 The center will conduct four primary research projects concurrently during the five-year grant period.
The signature R01 research project, co-led by Miguel Villodas, PhD (San Diego State University) and Linda Pfiffner, PhD (UCSF), will combine team development interventions, including team charters and communication training, to improve the implementation and effectiveness of the Collaborative Life Skills Program used in schools for children with Attention-Deficit/Hyperactivity Disorder.
The three additional research projects (R34) will focus on:
Incorporate after-action reviews to improve the shared decision-making process regarding mental health services by child and family teams in Child Welfare Services, co-led by Danielle Fettes, PhD and Marisa Sklar, PhD.  
Examining the effectiveness of team charters to improve distance training for autism evidence-based practices in schools and specialty mental health services, co-led by Aubyn Stahmer, PhD (UC Davis) and Lauren Brookman-Frazee, PhD.
Testing team communication training to improve depression screening in a pediatric health care system, led by Nicole Stadnick, PhD.
The center will also fund two pilot projects (R03) per year led by community partners and early career researchers. Please click here for more information!
The center's primary research projects focus on team-enhanced evidenced-based practices (EBP) implementation in a community service system caring for children with mental health concerns, guided by the conceptual model shown below. Each of the center pilot projects must also apply this model to guide the research aims and approach.