ImplementatioN Science and Team Effectiveness in Practice (IN STEP) Children's Mental Health Research Center
ABOUT US
Directed by Lauren Brookman-Frazee, Ph.D. and Gregory Aarons, Ph.D., the new ImplementatioN Science and Team Effectiveness in Practice (IN STEP) Children's Mental Health Research Center at UC San Diego will develop and test team-based implementation strategies to improve services for children with mental health and developmental needs across systems including schools, specialty mental health, pediatric health care, and child welfare.  
The IN STEP Center is co-led by Nicole Stadnick, Ph.D., M.P.H. and Marisa Sklar, Ph.D. both from UC San Diego, and Shawn Burke, Ph.D. of the University of Central Florida. The research team includes investigators from UC San Diego, UC Davis, UCLA, UCSF, San Diego State University, University of Central Florida, and community partners across multiple service systems.   
Center AIMS 
Establish a highly efficient and well-functioning Center for community-partnered, team-focused children's mental health implementation research.
Integrate team effectiveness research (TER) and natural language processing to advance implementation science models, designs, and measures.
Leverage the Center's expertise and infrastructure to adapt and test team-based strategies to improve the implementation and effectiveness of evidence based practices (EBPs) across community service systems.
HOW WE ARE FUNDED
The IN STEP Children's Mental Health Research Center is funded by the National Institute of Mental Health (NIMH) 
P50MH126231
.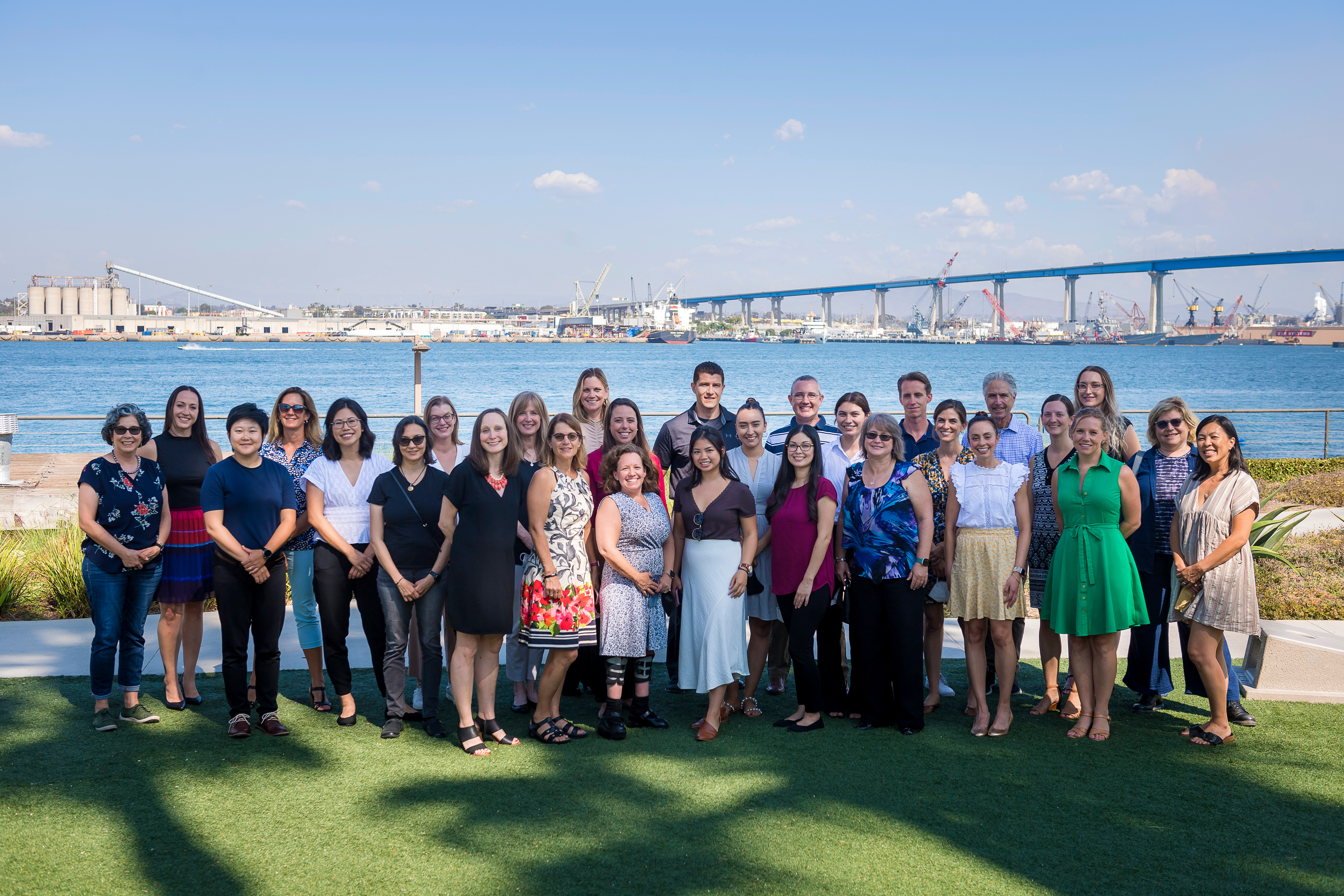 Photo by Erik Jepsen/University Communications.
Please read our press release to learn more!