Child & Adolescent Psychiatry Fellowship Program Leadership
Child & Adolescent Psychiatry Fellowship Program Leadership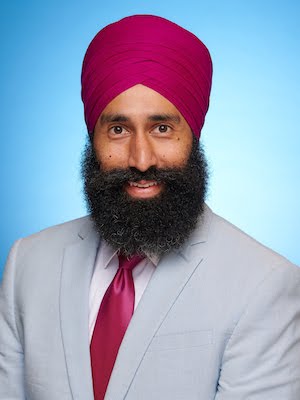 Shawn Singh Sidhu, MD, DFAACAP, FAPA
Program Director
Dr. Shawn SIngh Sidhu is an Associate Professor of Psychiatry at the UC San Diego School of Medicine where he currently serves as Program Director for the Child and Adolescent Psychiatry Fellowship Program.
Prior to his tenure at UC San Diego, Dr. Sidhu worked for 7 years at the University of New Mexico where he also served as Program Director for the UNM Child and Adolescent Psychiatry Fellowship Program. Dr. Sidhu has been highly active at AACAP and APA, and has focused primarily on underserved populations throughout his career. His interests include community-based systems of care and access to care, immigrant mental health, and Native American/Alaskan Native mental health.
Desiree Shapiro, M.D.
Associate Program Director
Dr. Desiree Shapiro is an Assistant Clinical Professor of Child and Adolescent Psychiatry at University of California, San Diego. Dr. Shapiro received her medical degree from UC San Diego School of Medicine and she completed her residency in adult psychiatry at UCSD. She served as Executive Chief Fellow for the UCSD Child and Adolescent Psychiatry Fellowship before becoming an attending on the inpatient Rady Child and Adolescent Psychiatry Services (CAPS) Unit, Rady Crisis Stabilization Unit, and in the Rady Emergency Room. She has done research in healthy behavior change, psychopharmacology, and physical activity in youth.
Dr. Shapiro has been involved in organized medicine and national committees through the APA and AACAP and served as President of the APA Leadership Fellowship with a seat on the APA's Board of Trustees. Dr. Shapiro is a former Laughlin Fellow and past recipient of AADPRT's Ginsberg Award as well as AACAP's inaugural John E. Schowalter Award. Currently, Dr. Shapiro is working on promoting wellness in local schools and is partnering with La Jolla Country Day School on their schoolwide wellness initiative. She is honored to work alongside compassionate colleagues at UC San Diego/Rady who excel in patient care, teaching, research, and advocacy. Dr. Shapiro is passionate about training the next generation of child and adolescent psychiatrists, providing education about mental health and wellness, collaborating with school and community partners, and promoting the well-being of patients, families, medical professionals, and our communities.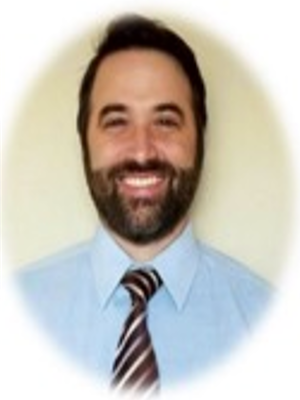 Jason Schweitzer, M.D.
Associate Program Director
Dr. Jason Schweitzer is an Assistant Clinical Professor in the Department of Psychiatry at the University of California, San Diego. He worked in several not-for-profit agencies serving the Latino community in Boston, focusing on substance abuse treatment, peer group advocacy and non-profit administration, and completed a Master's degree in Social Work at Columbia University in New York. During medical school, he had the opportunity to work with the mental health team at Boston Healthcare for the Homeless through a grant from the Albert Schweitzer Foundation. He received the Leonard Tow Humanism in Medicine Award, completed three years of adult psychiatry training at Harvard Longwood Psychiatry Residency Training Program, won an Outstanding Resident Teacher award from the Harvard Medical School student body in 2013, and was co-author on a paper describing the reverse co-location model of the integration of psychiatry and primary care medicine.
Michelle Wu, M.D.
Associate Program Director
Dr. Michelle Wu is a board certified adult, child and adolescent psychiatrist. A Los Angeles native, Michelle left Southern California to attend Northwestern University, where she was part of the Honors Program in Medical Education. Realizing quickly that having four seasons is really lovely in pictures, but much less so with actual wind chill, Michelle returned to Southern California for her psychiatry training. She went to USC for her general psychiatry residency training, before heading across town to UCLA Semel Institute for Neuroscience and Human Behavior for her child and adolescent psychiatry fellowship, where she was a Chief Fellow during her last year of training. Given her interests in academia, Michelle then returned to USC where she served as a consult-liaison psychiatrist at LAC+USC Medical Center and was also involved in graduate medical education as the Associate Training Director for the USC Psychiatry Residency Program.
Michelle left USC to join the UCSD family in Fall 2018, where she is currently a supervising attending for Rady Children's Hospital's child and adolescent inpatient psychiatry unit. Michelle is also the Associate Training Director for the UCSD Child and Adolescent Psychiatry Fellowship Program. Michelle has long been interested in decreasing the stigma that is associated with mental illness, and has a particular interest in promoting wellness and resiliency for medical trainees and professionals.
Sabina Perez
Program Administrator
We are quite frankly spoiled to have Sabina Perez serving as our Program Administrator. Sabina has dedicated the past 19 years of her life to helping children and families as an employee at Rady Children's Hospital of San Diego.
Sabina is the consummate professional, and she is as warm and caring as she is efficient, effective, and reliable. Fellows know that when they visit Sabina that they have much more than a Program Adminstrator, but rather someone who cares genuinely about them as a person. Thank you for all that you do, and for being who you are Sabina!