UC San Diego Community Psychiatry Program Leadership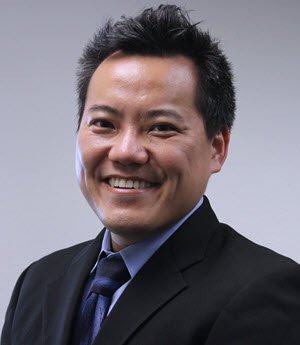 Steve Koh, M.D., M.P.H., MBA
Community Psychiatry Program Director
Dr. Koh is Associate Clinical Professor of Psychiatry, Director of Outpatient Psychiatric Services (Hillcrest), Director of Community Psychiatry Program, Director of Tele-Mental-Health Program, and Co-Founder of Psychiatric Mental Health Nurse Practice Clinical Training Program at the University of California, San Diego (UCSD). He is a Consulting Faculty at Naval Hospital Balboa and Voluntary Clinical Faculty at the University of San Diego, Hahn School of Nursing. He is Board Certified in Adult and Geriatric Psychiatry and carries certification for Community Psychiatry from the American Association of Community Psychiatry. He graduated from Johns Hopkins University and UCSD School of Medicine. He received Masters in Public Health from Johns Hopkins Bloomberg School of Public Health (concentration in Aging and Health Leadership and Management with a special area of Mental Health) and Masters in Business Administration (capstone with a focus on medical consultative models) from Johns Hopkins Carey School of Business. He finished an internship at Beth Israel Medical Center in New York City, a general psychiatry residency at UCSD, and a geriatric psychiatry fellowship at UCSD. He has had research support and funding at Johns Hopkins Lipid Research Laboratories, Palo Alto VA Hospital, Intramural Program of NIH at National Institute of Aging, UCSD Department of Psychiatry, Hartford Foundation Center of Excellence, San Diego Hospice and Institute for Palliative Care, and T-32 NIH program. He has grant support from San Diego County - Work, Education and Training Program, CalREACH, CalSEARCH, and California Office of Statewide Health Planning and Development. Dr. Koh is Past President of the San Diego Psychiatric Society, Association of Korean American Psychiatrists, and Board of San Diego NAMI, and past representative on the Board of American Psychiatric Association, San Diego County Medical Society, and American Association of Geriatric Psychiatry. Other organizational associations include the American Medical Association, California Medical Association, and Group for Advancement of Psychiatry. Dr. Koh was American Psychiatric Association's Instructor for instructors for the DSM 5 and has been involved in DSM 5 development and review process, Member of the APA Council on Advocacy and Government Relations and Political Action Committee, and past Chair of APA Early Career Psychiatrists. He was Scientific Program Committee Chair for the APA Annual Meeting in Atlanta 2016 and Vice-Chair for the 2017 meeting in San Diego. Dr. Koh's current clinical interests revolve around patients with cognitive disorders, trauma and stress, co-occurring disorders, and medically complicated patients. His research interests revolve around integrated/collaborative care with primary care, cross-professional training model, mental health systems, outcomes and service implementation projects, and usage of tele-mental-health and large data. Dr. Koh has no financial disclosures or conflicts to state.
---

Lawrence Malak, M.D.
Clinical Training and Education Director 
Dr. Malak is an Associate Clinical Professor at the University of California San Diego (UCSD), Director of Education for the Community Psychiatry Program, and Program Director of the Community Psychiatry Residency Track. He attended medical school in Houston, Texas at Baylor College of Medicine before returning to California for residency training at UC San Diego. During residency, Dr. Malak served as Chief Resident and won the Lewis Judd Resident Research Award for his prototypical work observing Psychiatric Re-Admissions. Within UCSD he co-founded the Advanced Psychiatric Nurse Practitioner Clinical Training Program, served as Medical Director for the Co-Occurring Disorders Program, and has been actively involved in developing the psychiatry residency education and curriculum since graduating from the program in 2013. Currently, Dr. Malak serves as an Associate Residency Training Director for the General Psychiatry Program, oversees curriculum for all third-year residents and the Community Track, participates in the Residency Call Committee, Diversity Committee, and the Department of Psychiatry's Anti-Racism Workgroup. Dr. Malak's leadership in the academic field extends beyond the university as he is involved in several statewide and nationwide psychiatric organizations. He has served as president for the San Diego Psychiatric Society, a board member for the American Association of Community Psychiatry, and a member of the California Psychiatric Association. Additionally, Dr. Malak is heavily involved in the American Psychiatric Association. He currently serves on the Assembly Executive Committee, Annual Meeting Scientific Planning Committee, and is the Area 6 Deputy Representative.
---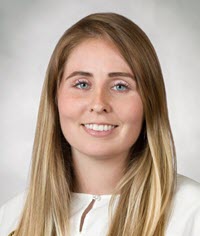 Alexandra Sietsma PMHNP-BC, APRN
Nurse Practitioner Clinical Training Program Director
Ms. Sietsma is the Director of the Nurse Practitioner Clinical Training Program at the University of California, San Diego (UCSD). She is an advanced practice registered nurse and board-certified psychiatric-mental health nurse practitioner, who specializes in assessing and treating adults with varied psychiatric disorders. Currently, she is on the Advanced Practice council at UCSD as well as clinical faculty at the University of San Diego. After receiving her Bachelor of Science in Nursing from Duquesne University in Pittsburgh, her places of employment included behavioral care at Scripps Mercy Hospital in San Diego and UPMC Western Psychiatric Institute and Clinic in Pittsburgh. While achieving her Master of Science as a Nurse Practitioner, in Psychiatric Mental Health from the University of San Diego and prior to joining UC San Diego Health as staff, Ms. Sietsma was a member of the first graduating class of the Clinical Training Program at UCSD. As a member of the Advisory Panel of the Education Council in the American Psychiatric Nurses Association, where she recently presented at its annual conference, Ms. Sietsma highlights the need for interprofessional collaboration between psychiatric mental health disciplines. Additionally, she has presented and will present at this years' annual meeting of the American Psychiatric Association with the aim of improving communication in the clinical setting as well as educating future and present nurse practitioners in mental health care. Other professional organizations in which she is a member, include; the American Association of Nurse Practitioners and the National Organization of Nurse Practitioner Faculties.
---
Associated UC San Diego Leadership