Director's Welcome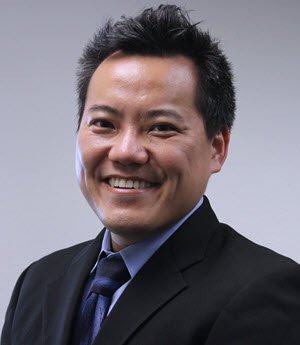 Welcome to the University of California, San Diego Department of Psychiatry's Community Psychiatry Program. Under the leadership of our Departmental Chair, Dr. Zafiris J. Daskalakis, the Program endeavors to train future public sector psychiatric leaders to be advocates in the mental health environment, develop quality improvement and outcomes research projects, expand the workforce in public mental health, collaborate with our partners in the community, and create innovative partnerships and programs.
We are funded in part by the California Office of Statewide Health Planning and Development, San Diego County Behavioral Health Services, and community-based organizations. Our training programs encompass General Adult Community Psychiatry Residency Track, Adult Community Psychiatry Fellowship, Community Psychiatry Child and Adolescent Fellowship Track, Psychiatric Nurse Practitioner Clinical Training Program, and Therapy Clinical Training Program.
Our role in the community is to be the academic hub for future mental health clinicians, educators, researchers, and leaders in the public sector. We strive to not only observe but to actively participate in the ongoing healthcare reform in our Country and State. Our involvement with our partners is not only crucial for our success but is integral to our existence. As the only academic program in San Diego focused on public sector issues, we welcome all disciplines to participate in our projects and programs.
Our program is constantly growing and evolving. We welcome you to contact us with any questions or ideas. We look forward to developing continued relationships with our partners.
Thank you,
Steve Koh, M.D., M.P.H., M.B.A.

Health Sciences Clinical Associate Professor, Dept of Psychiatry
Director, Community Psychiatry Program
Director, Outpatient Psychiatric Services, Hillcrest
Director, TeleMentalHealth Program
University of California, San Diego
shkoh@health.ucsd.edu
More About Graduate Medical Education at UC San Diego