PGY2 Class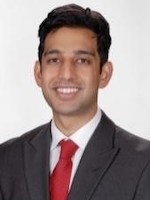 Kush Bhatt joins us from the Keck School of Medicine of USC. Originally from Southern California, he attended UCLA for undergraduate studies where he studied psychobiology with a minor in biomedical research. He has conducted research on the effectiveness of mindfulness training in K-12 students as well as in medical trainees. He is also a gold humanism awardee. Kush loves to go on hikes, play basketball, listen to live music, collect vinyl records and play the drums.
Maggie Changala has lived most of her life in the Bay Area and the Central Coast of California, other than short research stints that took her to New Orleans and Boston. She studied Molecular and Cell Biology at UC Berkeley and went to medical school at UC San Francisco. She also completed a general surgery internship at UC San Francisco before changing course and diving into psychiatry. Maggie plans to continue working with Survivors of Torture International to provide medical exams for people seeking asylum in the United States, and hopes to provide trauma care to this population after completing her training. She is very happy to now call San Diego home, and can't wait to spend every spare moment (and probably do most of her studying) at the beach.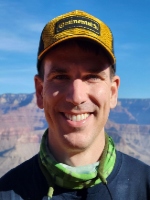 Eric Geier is beyond excited to join the Psychiatry program at UCSD. He grew up in Marion, Indiana - the home of James Dean and Jim Davis - and studied astronomy as an undergraduate at Indiana University. His PhD research with Dr. Kim Prisk used magnetic resonance imaging to better understand what happens in the lung during an asthma attack. Eric spends his free time playing outside, and he deeply believes that any size of carrot cake can be "made for one."
Felicia Obialo was born in St. Louis, MO, and raised in Atlanta, GA.
Youngest of 4 siblings born to Nigerian parents. Dad is a nephrologist, Mom is a cardiologist. She attended UNC School of Medicine for medical school and
graduated from Xavier University of Louisiana in 2013 with a BS in psychology + double minor in Chemistry and Spanish. Graduated from Tulane University in 2015 with MS in neuroscience. She conducted research studies on mindfulness and higher-order executive function as well as psychosocial indicators of dementia. Felicia would like to pursue a career in holistic psychiatry. She spends her free time singing, dancing, drawing, and participating in activities that involve self-expression.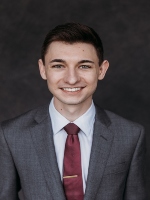 Michael Wolfe comes to us from our own UCSD School of Medicine. He completed his undergraduate degree at UC Berkeley, where he graduated Phi Beta Kappa and with the Departmental Citation award in Integrative Biology. While in medical school, he volunteered at the student-run free clinic as well as with a cross-border clinic in Tijuana. He has also authored multiple first-author publications in plastic and oculoplastic surgery and has interests in clinical research and interventional psychiatry. Outside of medicine he enjoys hiking, skiing, knitting, houseplant cultivation, and spending time with his husband and their Australian shepherd.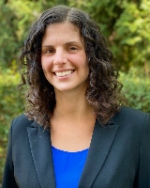 Sarah Schreiber joins us from Geisinger Commonwealth School of Medicine. Originally from Pittsburgh, PA she attended the University of Pittsburgh for undergraduate where she studied Neuroscience and worked as a research assistant studying Cognitive Enhancement Therapy for patients with schizophrenia. During medical school she contributed to a behavioral health screening and referral program for homeless individuals and volunteered for a rape and domestic abuse hotline. Sarah spent a year in India during which she helped start a suicide prevention program for the Adivasi tribal people of the Gudalur Valley in Tamil Nadu. She is interested in psychotherapy, early course psychosis, and complex trauma. Her hobbies include traveling, backpacking, hiking, meditation, and live music, especially Phish.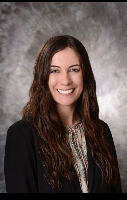 Hailee Tougas comes to us from the UC Davis School of Medicine where she fostered her interest in psychiatry, including maternal mental health. She has appreciated the opportunity to work with underserved patient populations through her volunteer work at the free medical student run clinics in the Sacramento community. As an undergraduate at UC Davis, she received a double major in Neurobiology, Physiology and Behavior, and Spanish and graduated Summa Cum Laude. As a non-native Spanish speaker, she has enjoyed continuing to use and refine her Spanish skills with her patients and is overjoyed to continue doing so in San Diego. Her research interests are broad and have included work on the use of reproductive healthcare services, as well  as the application of automated machine translation to improve the delivery of healthcare to limited English proficiency patients. In her free time, she enjoys relaxing with her two rescue cats and taking care of her family of over 30  houseplants!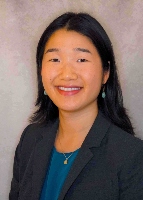 Originally from Boston, Megan Zhang graduated from Cornell University with degrees in American Studies and Asian American Studies. She worked as a case manager at a women and children's shelter before attending medical school at the University of Maryland. She is a Gold Humanism and AOA recipient as well as a graduate of the Clinical Accelerated Program in Psychiatry. She was highly involved in the Asian Pacific American Medical Student Association and has a strong interest in advocacy work. Her other interests include surfing, banana bread, and space movies.
Community Psychiatry Track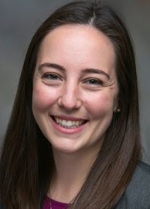 Mikaela Miller joins us from the University of Texas Health San Antonio (UTHSA) where she obtained her M.D. and M.P.H. She is a born and raised Arizonan who transplanted to Texas to became a Chancellor's Scholar at Texas Christian University. She majored in Biology, minored in Mathematics and Chemistry, and graduated Magna Cum Laude from the honor's college. At UTHSA, she developed and conducted a reproductive health needs assessment for Burmese and Afghan refugees in South Texas, dedicated over 150 hours volunteering at the student run free clinics, and held several leadership positions including President of the Wilderness Medicine group. She is thrilled to be joining the Community Track at UCSD to continue building upon the public health skills she  gained while pursuing her M.P.H. Her professional interests are in public  psychiatry, addiction, and advocacy. In her free time, she enjoys hiking, spinning, reading, and biking with her husband.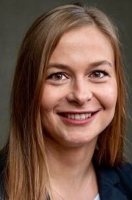 Jackie Tasarz grew up in the SF Bay Area where she was involved in the Polish-American community. She graduated from Santa Clara University with a major in Biology and a minor in Public Health. She completed a Post-Baccalaureate at UC Berkeley while performing research at UCSF in cardiology and later, autism spectrum disorders. Jackie attended medical school at UC Davis where she was involved in community collaboration, research, and education regarding human trafficking. She is passionate about patient advocacy and community engagement, trauma psychiatry, and child and adolescent psychiatry. She enjoys hiking, longboarding, reading and collecting antique books, being a cat lady, and snowboarding  (but she will have to switch to surfing, now).
Research Track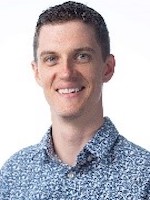 Jack Hunt Originally from Seattle, I completed a BA in human biology at Stanford and a combined MD/PhD at University of Wisconsin - Madison. Accomplishments during my MD/PhD training include receiving a Predoctoral NRSA F31 Fellowship, being inducted into the Alpha Omega Alpha medical honors society and most importantly, raising my two kids. My family is thrilled to be returning to the West Coast to join the UCSD psychiatry residency training program. I plan to study risk and resiliency in dementia and cognitive aging as a participant in the research track. In my free time, I love being outside with my family, cooking, jogging, hiking, biking and eating good food.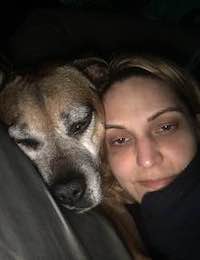 Jacqui Kulbe grew up in Denver, Colorado. After completing a BS in biology at the University of Denver, she worked for numerous years as a research assistant within neuroscience laboratories at the University of Colorado. She completed her MD-PhD at the University of Kentucky, receiving her PhD in Neuroscience, working under Dr. Edward Hall within the Spinal Cord and Brain Injury Research Center. Her dissertation focused on assessing putative neuroprotective compounds in a rodent model of traumatic brain injury, with a specific emphasis on attenuating mitochondrial dysfunction and scavenging lipid peroxidation-derived aldehydes. She has published extensively in the field of traumatic brain injury. She is the recipient of an NINDS F30 Individual  Fellowship and PEO Scholar Award and is a member of the AOA Medical  Honor Society. She continues to be interested in traumatic brain injury, as well  as veteran's mental health. She enjoys walking her dogs, reading, yoga, and spending time with her family.
Family Medicine/Psychiatry
Nicholas Kos comes to us from the University of Illinois-Chicago where he received recognition for his service work through the organization, Chicago Street Medicine, working with unsheltered patients. He is originally from Anaheim, California and graduated from UC Berkeley undergrad with degrees in Integrative Biology and Spanish. During medical school, he has worked with several free clinics to promote healthcare for the underserved, uninsured and disenfranchised. He is an avid runner and loves live music, cooking, hiking, yoga, and playing with his puppy, Kiyah Mae.
Thanos Rossopoulos is from UT Southwestern medical school in Dallas, Texas where he was a Schweitzer fellow and developed community health programs in smoking cessation and patient navigation for individuals experiencing homelessness. He has taken a non-traditional path to medicine. After studying mechanical engineering at UC Berkeley, he lived abroad as a field engineer in India on oil rigs and then relocated to Houston to design drilling equipment. He left this career to pursue medicine because of a strong desire to serve others after volunteering with Houston's homeless population. He loves playing music and listening to R&B, volunteering in the community, watching the Lakers, playing sports such as basketball and surfing, and spending time outdoors.