PGY3
Class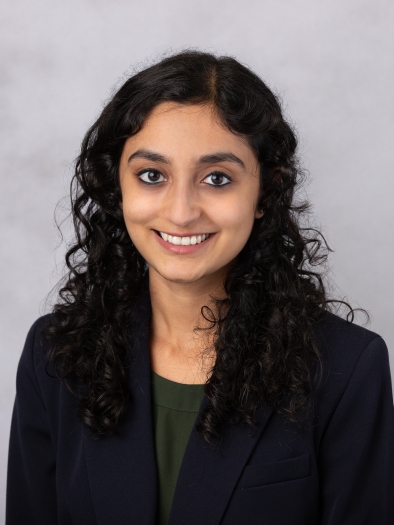 Neharika  Akkoor grew up in Chicago, and went to the University of Illinois at Chicago for undergrad where she studied Philosophy and Neuroscience. She attended UIC for medical school too, and through working at Student Run Free Clinic and Chicago Street Medicine, developed a passion for caring for immigrant and underserved populations. Neha has a strong interest in collaborative care, women's mental health, integrative/holistic psychiatry, as well as working with survivors of trauma. She is excited to gain psychotherapy experience as well. In her free time, Neha enjoys hiking, meditation, vegan cooking, and gardening.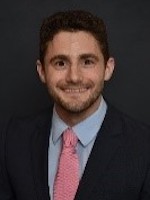 Benjamin Amendolara is from UCLA Medical school where he did 2 years of neuroscience research and also won the Vital Signs Award for his fictional work. Originally from New Jersey, he went to Haverford College and studied English as an undergraduate. He loves writing, escape rooms and sports such as surfing, hiking and bouldering. He will fit in well at UCSD and we hope to recruit him to help with the Birthday Poems!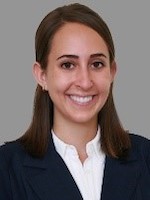 Rachel Bent comes to us from UC Davis where she received multiple awards and is a recipient of AOA. She is from Stanford, CA and graduated from Stanford University undergrad with a degree in Human Biology. She has published in Obstetrical and Cardiac Journals and has a strong interest in Maternal Mental Health. She is an avid traveler, runner, kayaker, skier and also plays the cello. She will definitely enjoy the outdoor activities San Diego has to offer.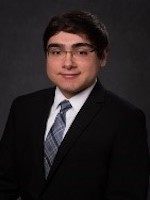 We are proud to welcome another Texan to our residency! Originally from Huffman, Texas, Noe Caballero went to UT Austin as an undergraduate where he studied Biochemistry prior to going to Texas Tech for Medical School. He has been an honor student at Texas Tech and has also found time to work in a Free Clinic for migrant farm workers and put in over 100 hours of volunteerism. He loves History, Science, Playing Piano, Cooking and Hiking. His fluency in Spanish will come in handy in San Diego!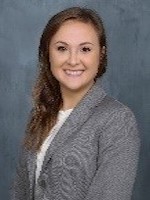 Natalie Fettinger is one of our own UCSD Medical Students. She is originally from Hemlock, Michigan and went to college at University of Wisconsin - Milwaukee where she received a degree in Psychology along with Cellular and Molecular Biology. She has worked with the International Women and Infant Sustainable Healthcare Foundation in Haiti and has an interest in global mental health. During medical school, she served as a general and neurology manager at the UCSD Student Run Free Clinic. She was awarded the Lola Romanucci-Ross and John Ross Jr. Award in Medical Anthropology. She played Division I Soccer in college and continues to enjoy other sports like stand up paddleboarding, hiking, and snowboarding.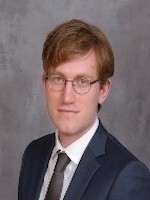 Micah Fry is a UCSD Medical Student who is originally from Santa Barbara, CA. He graduated from UC Berkeley with a degree in English Literature and graduated Phi Beta Kappa with the highest honors having written a senior thesis on the poet William Blake. Micah has published 2 papers one as a 1 st author. His hobbies include Illustration: (Illustrated one of his grandmother's books), Guitar: 14 years of daily practice, Reading: Classic literature and pulp fantasy, Collecting vinyl records, Trail Running, Rock climbing, Yoga, and Mindfulness.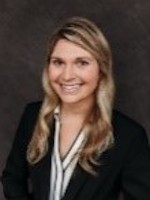 Jessica Kriksciun is a native of San Diego. She will graduate from UCSD Medical school in the Spring. She did her undergraduate work was at UCLA and received a degree in Psychobiology and biomedical research. She is a Gold Humanism recipient and an ACTRI Scholar. Jessica has done research with Dr. Doris Trauner at UCSD Neurology. She has enjoyed the distinction of being class president and has presented 2 posters on stroke and bioethics. She volunteered in the student run free clinic during medical school. Her hobbies include playing piano, attending concerts, collecting vinyl, swimming, running, discovering new coffee shops, being a cat owner, and fantasizing about being a dog owner.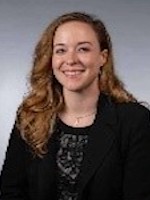 Katherine Kruckenberg joins us from the University of Pittsburgh. She is a native Californian (from just outside Hemet, CA) and completed her undergraduate degree at Berkeley, where she majored in Italian Language and Literature. She did research on Parkinson's and Alzheimer's Disease before medical school and clinical research related to alcohol use disorder and liver disease as part of the Clinical Scientist Training Program at Pitt Med. This resulted in a first author publication about Urinary Autobrewry Syndrome in Annals of Internal Medicine, February of 2020. She spends her free time with her rescue dog "Louie" in Ocean Beach and enjoys both yoga and walking on the Sunset Cliffs in San Diego!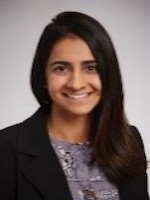 Sahana Malik is a native of Ohio. She considers San Diego her home however ever since her family moved out here when she started college. She went to the University of Michigan for her undergraduate education, studying Psychology and Political Science. She attended Medical School at Cooper Medical School of Rowan University. She has done research in rTMS and Mindulness at Cooper. She also worked as a project coordinator within the neurology department at UCSD doing ALS research prior to medical school. She has a strong interest in advocacy and policy work. She is passionate about traveling the world, dancing, yoga and surfing.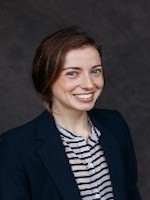 Elizabeth ZoBell is homegrown from San Diego. She graduates from UC San Diego Medical School this spring. Elizabeth completed her undergrad degree in Integrated Biology from UC Berkeley, where she graduated Magna Cum Laude/High Distinction. She has done research in Child and Adolescent Suicide and Wellness. She volunteered in the student run free clinic during medical school and loves community work. In her spare time she enjoys yoga, making beaded earrings, hiking, running, cooking and a book club.
Community Psychiatry Track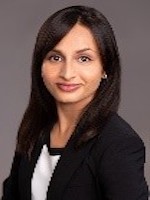 Sejal Patel is a local San Diegan who graduated Magna Cum Laude from Colby College with a double major in Biology and Religious Studies. Sejal has demonstrated an enduring passion for mental illness and psychiatry, initially sparked by her former high school student who suffered from bipolar and substance use disorder. Her zeal for mental healthcare was furthered by her PTSD clinical research among combat marines and experience serving as an Americorps VISTA. Sejal has also exhibited a lifelong commitment to working and collaborating with underserved populations and communities, particularly at-risk youths. She enrolled at UCSD SOM as a Program in Medical Education in Health Equity (PRIME) scholar to develop the necessary skillset with which to pursue a career in combining her love of teaching and mental health advocacy with psychiatric practice; during her PRIME Master's year, she obtained a Masters of Science in Child and Adolescent Mental Health with Distinction at the University College of London. Sejal strives to partner and collaborate with schools, community leaders, and healthcare professionals to ultimately provide pragmatic, equitable and accessible mental healthcare for youths and adults alike. In her free time, she enjoys initiating spontaneous dance parties, traveling the world, practicing yoga with her 84-year-old grandmother, bouldering canyons, and pairing delicious wines with home-cooked meals.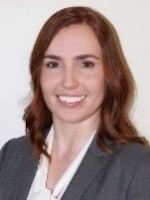 Paige Sutherland is originally from Big Bear, CA and went to Pepperdine University for college, receiving a degree in Biology. Paige participated in Americorp and is also active with the Oregon Food Bank. She is currently a medical student at Oregon Health Sciences University and will be joining the Community Track at UCSD. She is interested in collaborative care and telepsychiatry. Outside of her studies and volunteerism she enjoys tennis, hiking, cycling and cooking.
Research Track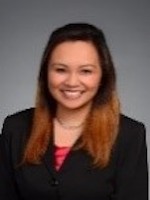 Monica Castillo is from Loyola University in Chicago. She will be joining our Research Track. Monica is originally from Elk Grove Village, Illinois. She is a former Stanford Biology major/Psychology minor with an M.S. in Medical Physiology from Loyola. Monica has two first-author publications on inflammatory and neurotrophic biomarkers of medication response in bipolar disorder. She has worked in several community outreach programs as well as an outreach activity in Belize via religious ministries. She plays piano, does Filipino cultural dance (Tinikling), and enjoys world travel, crafting, scrapbooking, exercise, running 5Ks, time with family and friends, planning events, and teaching.