PGY4 Class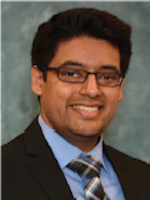 Niraj Asthana comes to us from UCLA David Geffen School of Medicine. He attended UC Berkley for undergraduate studies, graduating with honors in bioengineering. Prior to finding psychiatry, he did research in cardiology and published 2 first author manuscripts. Niraj likes to spend time cooking, watching the Food Network, and visiting acclaimed bread bakeries. We look forward to having lots of pot lucks while Niraj is around! Aside from food he is an avid basketball enthusiast (playing and watching), likes playing with the latest technology, enjoys comedy, plays and music.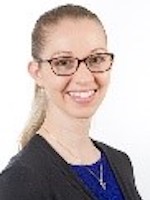 Allison Cabrera comes to us from Chicago Medical School where she became a Gold Humanism Honor Society member and Member of the Alpha Omega Alpha society. She completed ungraduated work at University of Wisconsin-Madison with studies in Biology and Global Cultures. She speaks Spanish and has worked in free clinics focusing on the Latino community in the US and Peru. She has served in leadership roles in the AMA. Her interests include Child and Adolescent Psychiatry and teaching. Allison's hobbies include travel,hiking, dancing, running, yoga, kickboxing and playing soccer.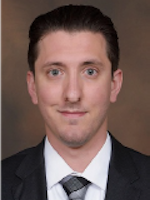 Jason Compton is a California native and one of our own UC San Diego medical students. Jason attended UC Davis for undergraduate studies and studied Physiology and Neurobiology. While at UCSD he did research in Ophthalmology and with "big data" in the Neurosurgery department. He is a second author on two publications and has also presented posters. His interests in psychiatry include Psychotherapy and ECT. He enjoys painting, displaying his paintings in galleries and enjoys drawing medical illustrations as well.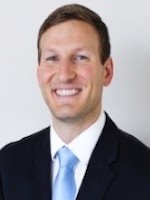 Christopher Migdal is a California native and comes to us from University of California, Davis School of Medicine. He completed his undergraduate degree in Psychobiology from UCLA where he was on the Dean's list. He has extensive research experience in pain management, radiology, genetics and electronic medical records. He has 3 first author publications. His interests include pain psychiatry, psychotherapy and addiction. Christopher's hobbies include flag football and basketball, cycling and running.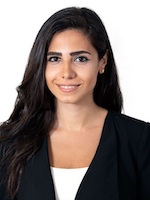 Anaheed Shirazi joins UC San Diego from UCLA-Kern Psychiatry Residency Program where she completed her PGY-1 training. Prior to residency, Anaheed was a postdoctoral scholar for the UCLA NIH T32 Training Program in Translational Neuroscience of Drug Abuse (TNDA). She has been involved in a number of research projects and finds herself most passionate in the areas of addiction psychiatry and positive psychology. Anaheed enjoys cultivating integrative mind-body techniques such as meditation, guided imagery and movement. Her favorite hobbies include hiking, inline skating, beach volleyball and painting. She also enjoys playing the Iranian Daf and reading Persian poetry which keeps her culturally connected with Iran, where she was born and raised before emigrating to the United States.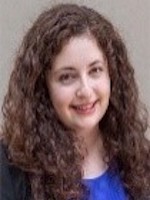 Christine Pulido joins us from Northwestern University. She completed her undergraduate degree in Human Biology at Stanford University where she graduated Phi Beta Kappa. She did research in Ophthalmology and Radiology before she found psychiatry. She has inerests in PTSD, neuropsychiatry and women's health. Christine's hobbies include watching movies (loves the Godfather!) and listening to music, podcasts and audiobooks.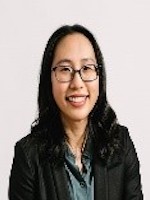 Lu Wu is home grown and graduates from UC San Diego Medical School this spring. She completed her undergrad degree in Molecular, Cellular and Developmental Biology from UCLA. She has done research in the genetics of high altitude adaption in the Andes and has published one paper in Oncology. Lu is a first generation immigrant form China and is looking forward caring for the Asian community. Her spare time is spent rock climbing. She started climbing in 2010 and has traveled through the US and internationally to climb in the outdoors. She also likes fantasy and science fiction literature. She has been a lifelong reader and some of her favorites are JRR Tolkien, Brandon Sanderson and Isaac Asimov.
Research Track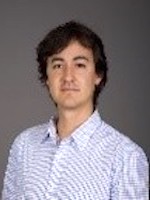 David Adamowicz will be joining the research track. He is one of our own UCSD medical students, completing his MD, PhD training in Neuroscience. He worked in the Gage laboratory studying stem cell biology, Parkinson's Disease and Lew Body models during medical school. He is well published with one first author publication. We were lucky to lure him away from Neurology. He plans to study neurodegenerative disorders in psychiatric patients. David has a wide range of interests including the neuroscience of meditation and the integration of Eastern and Western Medicine. In his spare time he enjoys playing and watching soccer, tennis, skiing, rock climbing and swimming. He also plays guitar and chess.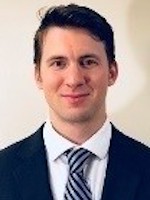 Thomas Dixon will be joining our research track from Tufts University where he received his MD, PhD. He then did graduate work in Cell, Molecular and Developmental Biology at Sackler School of Graduate Biomedical Sciences. His research has include the study of models for human neuromuscular junctions using three-dimensional cell culture techniques. He has multiple peer reviewed papers and posters including a first authored publication on his PhD work. He is very drawn to the clinical aspects of psychiatry and hope to study the mental and neuronal pathology of mental illness. He went to Pomona University as an undergraduate where he studied chemistry and was Phi Beta Kappa. He enjoys Indoor and Outdoor sport climbing and is an accomplished musician (Guitar, Banjo, Drums, Keyboard). He also speaks Spanish.
Family Medicine/Psychiatry
PGY 5

I grew up in Philadelphia, PA where I developed a passion for medicine and psychiatry in underserved populations. I studied Biology at the University of Pittsburgh. I then spent 2 years with Teach For America as a secondary life science teacher in Camden, NJ. Following this, I took my experience of working with inner-city youth to the University of Pittsburgh School of Medicine, where I became an Albert Schweitzer Fellow and started an afterschool program with 3 other medical students, entitled "Healthy Minds Academy" aimed at educating inner-city youth in Pittsburgh about physical and mental health issues that plague their community.
 Presently, my career interests include the integration of family medicine and psychiatry and working with underserved populations. This is what drew me to the UCSD combined program. I was impressed with my time shadowing at St Vincent de Paul (SVDP) Clinic. Working at SVDP has been an enlightening and unique experience to work with individuals with complex medical, psychiatric, and social issues all under one roof. As a rising FM/Psych Chief resident, my goal is to educate and empower my residents and medical staff in addition to providing adequate healthcare to our patients. Outside of this, my clinical focus will be on diagnosing and managing PTSD, Psychosis, and Metabolic Syndrome. I believe this unique experience has and will continue to enhance my abilities as a physician, psychiatrist, and advocate for the underserved. Outside of work I enjoy exercising, playing basketball, listening to music, comedy shows, eating at new restaurants, and hanging out with friends.