Resident Spotlight
Get To Know Our Residents

Get to know our residents and what a typical week might look like for you as part of our residency family! Learn about our rotations, work hours, and also how we spend our time outside of work.
Get to Know Eric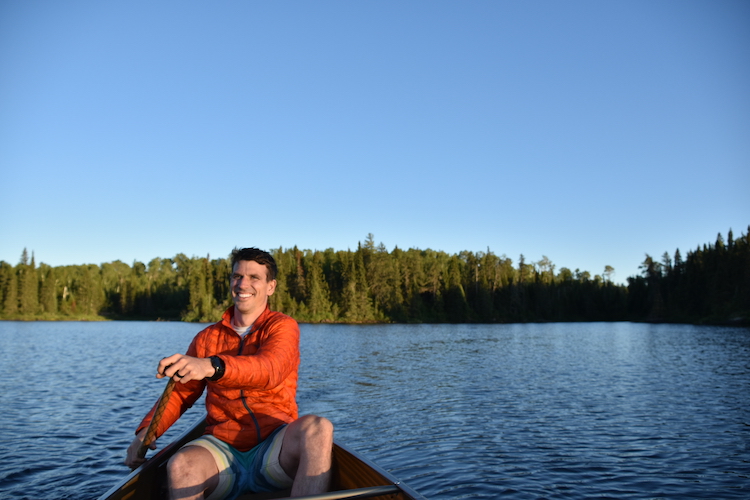 Background & Education
I was born and raised in a factory town in Indiana called Marion. As a kid, I mostly cared about sports and sci-fi novels. I couldn't decide whether I wanted to be a football coach or an astronaut (still can't). I went to Indiana University and studied astrophysics, then to UCSD for 10 years of medical and graduate school. My PhD dissertation used MRI to study chaotic relationships between areas of the lung during stress events - like asthma attacks and high altitude exposure.


Career goals/interests within psychiatry
I am currently undecided in the specialty I would like to pursue a career within Psychaitry. I have a strong interest in forensics and interventional psychiatry.
PGY1 Clinical Rotations
UCSD Hillcrest Inpatient Psychiatry (3 months)
VA Inpatient Psychiatry (3 months)
Neurology/Child Neurology (2 months)
Emergency Medicine (1 month)
Inpatient Medicine/Pediatrics (2 months)
Outpatient IM/FM clinic with continuity patient panel (half day/wk)
Nightfloat/buddy call at UCSD Hillcrest (4 separate weeks)
Vacation (4 weeks, 2 or 1 week blocks)
Average Weekly Hours
On service: ~45-55 hrs/wk
Off service: ~65-75 hs/wk
Night and Weekend Call Duty
4 separate weeks of night float/buddy call with a PGY3 at UCSD Hillcrest (6 nights/wk)
1-2 weekend psychiatry call shifts (12 hr) per month, except no psychiatry call while on medicine or ED rotations (~14 psychiatry weekend shifts total in a year)
Typical Week
SUNDAY
If the waves are good, I'll go surfing. If not, I'll go on a bike ride with my wife, Deryn, or take my dog, Barry, on a hike. Sometimes brunch after that. Sunday afternoons are a big time for chores - grocery shopping, laundry, cleaning, etc.
MONDAY
Morning: Wake up at 5:30am, drink coffee, answer emails, walk the dog. Drive to work if I'm on at Hillcrest or bike to work if I'm at the VA. Arrive by 7:15-7:30. Read the charts, talk to the nurses, and check in with the more acute (sick) patients before rounds. Rounds usually are between 9 and 9:30, then it's orders and notes to round out the morning.
Afternoon: A lot of times, the interns will go get lunch together. Afterwards, I circle back with any of my patients who require more face-to-face time, so that we can talk without feeling rushed. Then the rest of the afternoon is spent admitting patients from the ED or the medical floors.
Evening: Depending on what happens in the hospital, I can get home any time between 4:30-7. If it's on the earlier side, I'll often go on a bike ride or go to the park to play basketball with fellow interns. Then I cook and eat dinner with Deryn, maybe watch a movie after dinner if there's time.
TUESDAY
Same as Monday, except there's Tuesday Night Racing at the San Diego velodrome! If I get home from clinic in time, I'll take my bike down and race. If not, I'll get takeout and a 4-pack of Mikkeller tall boys and head down to watch with Deryn.
WEDNESDAY
Same as Monday, but with Bar Trivia in the evening!
THURSDAY
Didactics morning! Which means we get a late start. If the waves are good enough to get me out of bed at 5:30, I'll sneak in a surf session before didactics. If not, I'll sleep in a bit and have an extra cup of coffee. We have lectures from 8-12. After that, I slam down lunch on the way to the hospital and try to cram a full day's work into a half day. Typically this means I get out on the later side. If it's a very special day and I get out in time, I'll go down to the velodrome for madison practice or ride my bike to Fiesta Island for the Thursday night group ride (affectionately dubbed "Thursday Night World Championships").
FRIDAY
Same as Monday.
SATURDAY
(If no call)
Wake up early to surf or ride bikes (sometimes both if it's a really good morning!). Deryn and I try to spend the afternoons doing something fun together - going to the zoo, thrift shopping, renting a little Hobie Catamaran and zipping around on Mission Bay. We go out with friends in the evenings or stay in and play board games. Before COVID, Deryn and I went to the theater a couple times per month on Saturday nights. Our favorites are the Cygnet, the Old Globe, San Diego Rep, Lamb's Players, the Diversionary, and North Coast Rep. We also love the symphony ($5 student tickets to the Jacobs Masterworks Series!).

(if call)
Call days are like regular work days, except they start a bit later and tend to be busier since there's only two residents and one attending on duty. I work 8am-8pm, eat dinner on the way home, and read for 20 minutes before falling asleep.
Get to know Sahana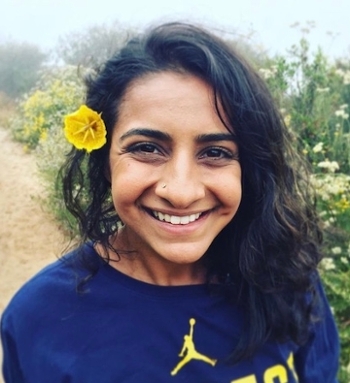 Background & Education
I grew up in Steubenville, OH, which is a small rural town that is on the border of Ohio, West Virginia and Pennsylvania. I was very happy to finally leave this area to explore the relatively more diverse city of Ann Arbor upon starting my undergraduate career at the University of Michigan. I studied political science and psychology during college. I had a deep interest in human rights that was especially cultivated during my junior year when I did a program called semester at sea, through which I was able to travel to 13 different countries. After college, I spent a year in China teaching English in a city called Zhouzhou. I then decided to switch career paths into medicine because I felt I was better suited to advocate for human rights through health care. I did a post-baccalaureate at Bryn Mawr College to complete all of my pre-med recs, followed by a research year working with ALS patients at UCSD. I spent the next four years in the great city of Philadelphia, traveling across the river to Camden, NJ, where I attended Cooper Medical School of Rowan University.
Career Goals

I am particularly interested in community psychiatry and working with populations that are of most need. I am also interested in the topic of race and mental health and caring for minority populations.

I am very passionate about curriculum development and working with medical students. I envision that my future career will include a mix of clinical duties, as well as working for a medical school, mentoring students and helping to shape the program. In particular, I plan to advocate for greater inclusion of diversity related topics into medical education training.
PGY2 Clinical Rotations
Inpatient Psychiatry at the VA (4 months)
Inpatient Geropsychiatry (1 month)
Alcohol and Drug Treatment (1 month)
Child and Adolescent Psychiatry (1 month)
Eating disorders (1 month)
Psychiatry Emergency Clinic (2 weeks + 2 weeks) Night float (2 weeks + 2 weeks)
Consult/Liaison psychiatry (2 months)
Average weekly hours
PGY2 on-service: 45-55 hrs/week
Night and weekend call duty
4 total weeks of night float at the VA (82 hr/wk)"
~14 weekend shifts total in a year, 2-3 holidays worked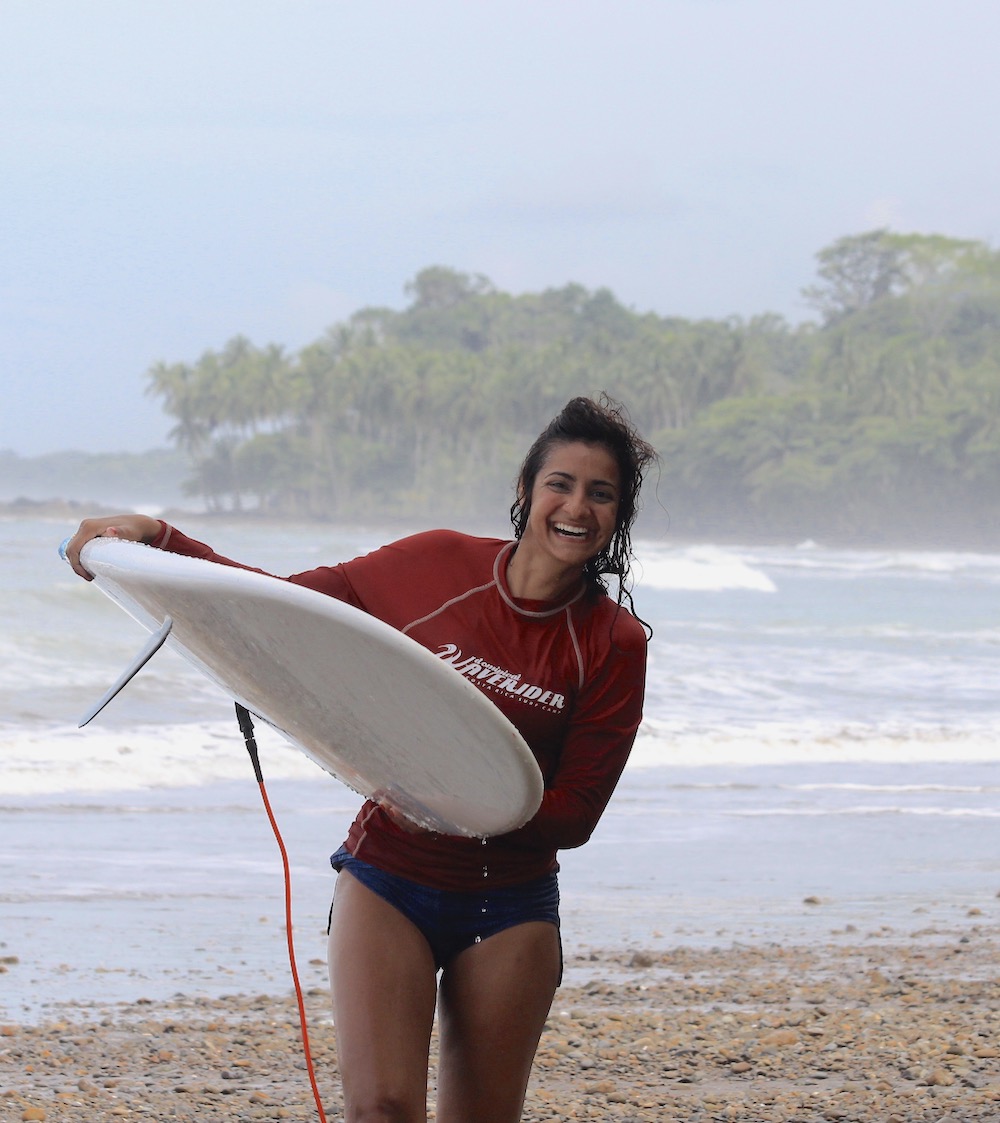 Typical Week
SUNDAY

AM: I am lazy for a bit, laying in bed and watching Netflix. I then typically get up and go for a workout at the Convention Center, running the million sets of stairs there. After that, nothing says Sunday like brunching. Queenstown has the best sausage and biscuits you'll ever taste.
PM: I may bake a recipe I learned from the Great British Baking Show or cook some of my mom's delicious home-made Indian food recipes.

MONDAY

Morning: I typically wake up around 7AM. I head to the VA from Little Italy (20-25 minutes). Once I get to the hospital, I pre-chart, prep notes, see my patients and then round with the team, which includes nurses, social work, pharmacy, and the attending.
Afternoon: After finishing my notes, I will take a little break if I have time and head to the Price Center to get some Starbucks or some fresh pho with my co-residents. I then prepare for any new admissions I may receive.
Evening: I typically attend our diversity committee meetings on these evenings from 6:30-7:30pm. After this, I relax and watch a good movie to put me to sleep.
TUESDAY

Morning: I wake up a little later on these days since we do not have formal rounds and instead "card flip" (talk about are patient informally with just the attending). However, I still do the same preparation process as I did on Monday.
Afternoon: Same as Monday!
Evening: I attend an Afro-Latin Dance class at dance studio in Kearny Mesa called Studio K. After this, I typically hang with my partner, as we attempt to cook a delicious meal together.
WEDNESDAY

Morning: Same as Monday!
Afternoon: The chief resident orders us amazing food from grubhub, typically Mediterranean, Indian or Thai food. Yummm. From 12-1pm, we usually eat this food while listening to a journal club talk.
Evening: Happy Hour in Little Italy with some of my fellow co-residents who live nearby! Brigantine is a must with some picturesque views.
THURSDAY

Morning: Didactics every Thursday from 8-12pm, currently via zoom. These are my favorite mornings because I get to sleep in a bit. Before lecture starts, I typically run down to my favorite coffee shop, Lofty Coffee, and get a warm chai latte with a pistachio rose flavored donut. 8-9:30 is resident rounds which is led by either a 3rd year resident or a guest speaker. This week we had an great talk on incorporating advocacy into our professional careers as psychiatrists. 9:30-12pm, we have lectures specific to our PGY-2 class. We are currently having a set of lectures dedicated to learning CBT.
Afternoon: Arrive to the hospital by 1pm. See all of your patients, write notes and "card flip" or informal rounds with attending.
Evening: If I get out early enough, I may try to go snorkeling at La Jolla Shores or test out the waves with my surfboard.
FRIDAY

Morning: same as Monday + lecture with Dr. Meyer on psychopharmacology.
Afternoon: After finishing up my work at the hospital, I head to my outpatient VA clinic in Mission Valley. During the first 2 hours of clinic, I do a therapy case. The second 2 hours, I may see scheduled or walk-in patient. My clinic is a primary care mental health integration clinic, which means that often times, I see patients who initially come to see their PCP, but are found to have coinciding mental health issues. Think of it like an outpatient psych consulting service that is available to respond and see patients promptly.
Evening: Fridays I typically either hang with my coworkers and grab a bite to eat, or I hang with my partner and our mutual friends at a bowling alley or waterfront park.
SATURDAY

AM: Sleep in! Then typically try to go for a hike, go surfing, or play beach volleyball. If I am lucky, rent a boat with some friends and take it out on mission bay. Something outdoors!
PM: I try to do something fun like go listen to some live music or go to a "paint and pour" class.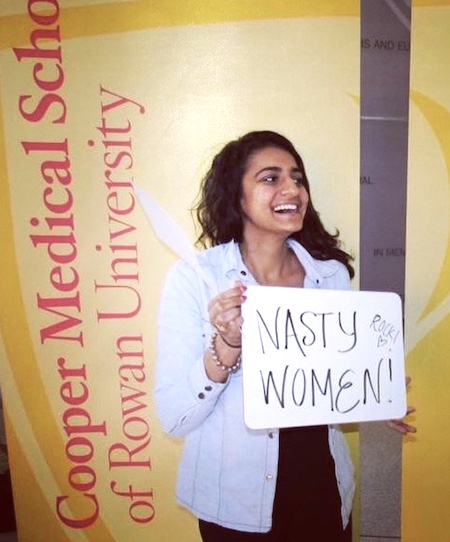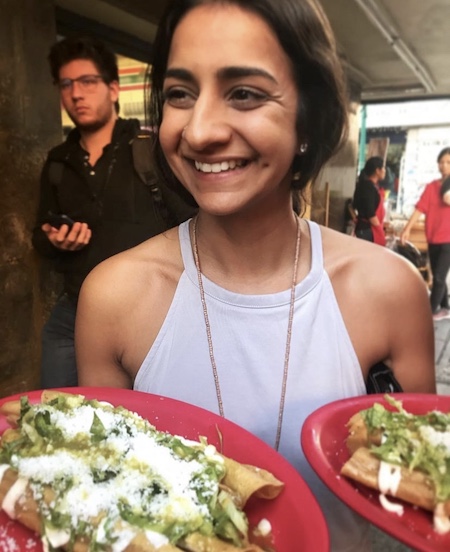 Get to know Jason Compton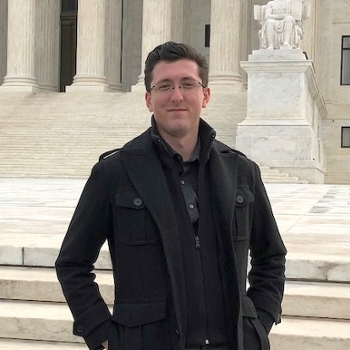 Background & Education
I am home-grown Californian, through and through. I grew up in Nor Cal before studying Art and Neurobiology, Physiology, and Behavior at UC Davis. While in undergrad I participated in multiple art gallery exhibits and worked as a medical illustrator. I also completed research in numerous areas including stem cells, surgery, ophthalmology, and bioengineering. I then went to medical school at UCSD, where I played a big role in student government while acting as a student-run free clinic manager and doing research in neurosurgery. I've spent a good deal of time working in education as well, as a tutor during undergrad and as an MCAT instructor, and volunteered time teaching underserved high school students biology while in medical school. My wife Staci and I love living in San Diego, and luckily UCSD wanted to keep me around for residency.
Career Goals
Despite being in my third year of residency I remain largely undifferentiated. I have a passion for medical education, and I am currently in UCSD Psychiatry's Clinical Educator Track with hopes of making academic psychiatry a significant part of my future career. I am also getting specific training in psychodynamic therapy through a fellowship offered by the San Diego Psychoanalytic Center. In addition to academics and psychodynamics, my interests include neuromodulation techniques such as ECT and TMS, research in ketamine and suicide, and I am working on a handful forensic cases as well.
PGY3 Clinical Rotations 
Outpatient Psychiatry at the OPS  (12 months)
Average weekly hours 
PGY3 on-service: 45-55 hrs/week
Night and weekend call duty 
4 total weeks of night float at the NBMU (82 hr/wk)"

~14 weekend shifts total in a year, 2-3 holidays worked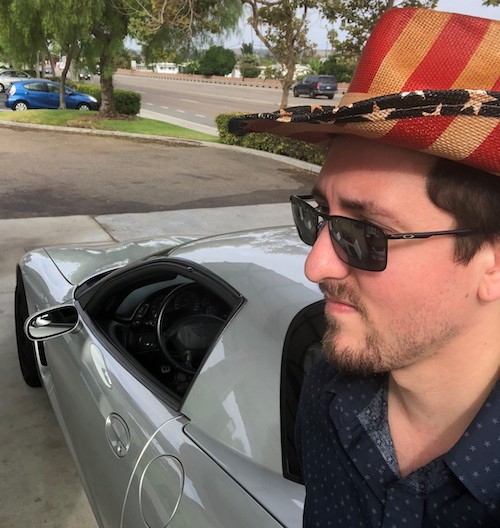 Typical Week
SUNDAY
AM: Usually my wife, daughter and I start with attending church, followed by lunch with close friends at one of the many awesome joints around San Diego. Recent favorite spots have been in the Coronado area.
PM: I spend the rest of Sunday mentally preparing for the coming week and completing errands and chores that I am too busy to get around to during the week. This is my chance to go grocery shopping, do laundry, and hydrate.
MONDAY
Morning: With a new baby that still hasn't figured out the whole "sleep" thing, my wife and I are usually up pretty early. Coffee is a necessity. I then go to the VA where I am either in the PACU administering ECT, or I am in the interventional suite helping with ketamine and TMS.
Afternoon: Head to the outpatient psychiatry clinic at the Hillcrest site, grabbing lunch on the way. My afternoon is then spent seeing clinic patients for follow up visits.
Evening: After wrapping up notes and responding to patient messages, I head home for dinner with the family. My wife is usually happy to hand off our baby daughter to me at this point, and I take the lead in baby duties until she is put down for bed. We have been working hard at getting her to sleep before 11 p.m., with limited success.
TUESDAY
Morning: Tuesday mornings start with either grand rounds or clinic didactics, both of which are always very educational. I probably barely make it in time, after slipping into unconsciousness while rocking the baby back to sleep at 4:30AM. After grand rounds/ clinic didactics I fill out the morning seeing a few clinic patients, and discuss any difficult cases during supervision.
Afternoon: Tuesdays, we eat. The program provides generous funds for purchasing lunch for third year residents on Tuesdays, and our chief resident has a gift for picking out amazing food. Unfortunately, I am on a strict ketogenic diet, so I usually spend this time watching wistfully while others partake in the carb-laden feast. After lunch, I see patients for complicated grief therapy, which has been a very deep and meaningful elective.
Evening: After changing out of hospital attire and washing up, I'm all about my baby daughter. She is extremely cute and adorable even despite spitting up approximately every 15 minutes. Once she is put down for bed I fall promptly to sleep in whatever milk and spit up stained clothes I happen to be wearing.
WEDNESDAY
Morning: I am one of a few residents enrolled in the CARE clinic elective, which focuses on treating first break and early psychosis. It is never a dull time, and we regularly discuss cutting edge research in the field with the program director and head of the clinic, Dr. Cadenhead.
Afternoon: I grab a piece of cheese, handful of almonds, and a Bubbly and sit down for lunch with my co-residents. I love keto. Then I hold intakes of new patients in clinic, which I enjoy. Afterwards, there is always some salient teaching about the patients seen in clinic that afternoon.
Evening: As soon as I get home, I relieve my wife of baby duty. The babe has started to roll over and is attempting to crawl, even though at the time of writing this she is just 3 months old! I am glad she is ahead of the curve, but she is lacking in upper body and core strength, and eventually exhausts herself and then silently lays face down, obstructing her mouth and nose. This means I will be up all night keeping vigilant watch over her, making sure she does not roll onto her belly and suffocate herself. It is well worth all the anxiety, though, easily.
THURSDAY
Morning: The coffee flows. Thursday mornings we have professor's rounds, followed by didactics. There is almost always a lively and engaging discussion during these mornings. Free speech and a diversity of ideas and viewpoints is always very highly valued. No one is discriminated against for their political or moral beliefs, and everyone is heard out in a respectful and inclusive manner.
Afternoon: After lunch and neuromodulation didactics, I spend the remainder of the afternoon seeing follow ups in the outpatient clinic.
Evening: I take this opportunity to get a work out in while taking care of the baby. I have found that there are a number of exercises you can do while holding a baby including sit ups, squats, and arm curls while using the baby as a weight. She is growing every day, so the exercises naturally progress in difficulty. Although I must admit my wife is less excited about my new exercise equipment.
FRIDAY
Morning: Fridays start off with therapy supervision, a great opportunity to discuss my psychotherapy cases and what direction to take in those sessions. The rest of the morning is spent seeing clinic follow ups.
Afternoon: On Fridays, there are some amazing food trucks that set up business at the Hillcrest hospital, right outside of the outpatient psychiatry clinic. The smell of the food is amazing, and nothing is better than watching my co-residents eat delicious food while nibbling on my keto-friendly lunch of pre-packaged salami and cashews. After lunch, I see my psychotherapy patients, and if I have time, work on a forensic case.
Evening: Fatherhood has greatly changed the landscape of Friday evenings. These days, it is spent enjoying a carbonated beverage, Diet Coke to be exact, while holding and reading to the baby. We are currently working through Martin Heidegger's Being and Time.
SATURDAY
AM: Saturdays are days that I like to set aside for family. When not on call, it is great to get to spend a day with my wife and daughter. I also have a brother in the Marines stationed in Pendleton nearby and often visit him, my sister-in-law, and niece. Having a brother living on base comes with perks, for example, the beach up there is fantastic and usually far less crowded.
PM: This is my chance to cook dinner, which I love to do. Less excited about it is my wife, who has been subjected to my repeated attempts at cooking keto versions of Southern, Indian, and Middle Eastern cuisine (my favorites) with close to no knowledge of what I am doing.
Get to know Al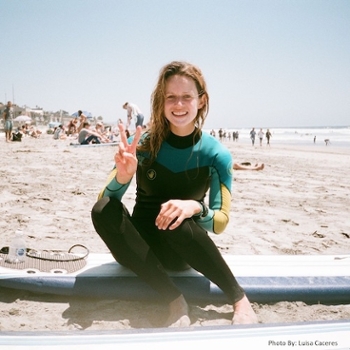 Background & Education
I grew up in the Chicago suburbs, went to college at Washington University in St. Louis for psychology/Spanish and division III track and field and returned to Chicago for medical school at Rush University. Driven by a lifelong desire to live in California and a specific interest in community psychiatry, I moved to San Diego!
Career Goals/Interest within Psychiatry
College Psychiatry - Beginning residency, I planned to pursue child and adolescent psychiatry (CAP) and enjoyed my one-month inpatient child and eating disorders rotations in PGY-2. I joined the San Diego Academy of Child and Adolescent Psychiatry (SDACAP) chapter for local networking and the national American Academy of Child and Adolescent Psychiatry (AACAP). Through this network I learned about college psychiatry and joined a mentorship group, which has helped me refine my career interest to transition age youth (TAY). I have decided not to pursue CAP fellowship and am open to discussing the nuances of that decision making process.
Community Psychiatry Track - this has provided me with the opportunity to work in diverse settings and extensive learning about interdisciplinary teamwork, health systems, cultural competence, advocacy, and the daily use of the biopsychosocial model.
Psychotherapy - I am part of the San Diego Psychoanalytic Center fellowship which offers monthly lectures and mentorship with experienced local analysts during PGY-3 and 4 years. I have had 8 different psychotherapy cases throughout residency (CBT, complicated grief therapy, psychodynamic therapy). I also participate in my own personal psychotherapy; the program offers one year of free therapy during residency.
PGY-3 Clinical Rotations

South Bay Guidance Center

 

county clinic for severely mentally ill patients in the community, high TAY and Spanish-speaking population
Survivors of Torture International

 

clinic providing psychiatric care to asylum-seeking patients, most with PTSD
Women's Reproductive Mental Health

 

elective treating mostly perinatal mood and anxiety disorders
College Mental Health

 

Program elective working with UCSD students
Vista Balboa Crisis House

 

which provides respite care for patients in crises who do not require inpatient admission
Psychodynamic therapy

 

cases at the UC San Diego Outpatient Psychiatric Service (OPS)
San Diego Youth Services

 

working with at-risk youth including those struggling with homelessness and LGBTQ issues

Average weekly hours

Least 35, Most 45, average 40 hrs/week


Community track has call only one holiday per year, averages only 1-2 hours of work; otherwise, no inpatient call!

Typical Week
SUNDAY
AM: I sleep in! Then meet my friend for a trail run at Iron Mountain. This is one of my favorite routes for running or hiking that is only a 35 min drive away, ~5 miles with a rewarding view. On our way home to we stop at Pannikin coffee for a latte and a muffin.
PM: Chill night doing food prep and watching Curb Your Enthusiasm.
MONDAY
AM: I typically wake up at 6:30 then head South to Chula Vista for a full day at South Bay Guidance Center, 9-5. This is the longest commute of my week, from La Jolla to Chula Vista, and is against traffic, only 25 minutes with some great ocean views. I have 2 peers and we take a lunch break together.
PM: After clinic, once per month I assist with the UCSD Free Clinic which is a medical student-run free community clinic where psych residents can volunteer to teach medical students in patient interactions. On a night I don't have Free Clinic, I might go for a bike ride through Torrey Pines, one of my favorite parks.
TUESDAY
AM: Starting the day setting up my home office for the Survivor's of Torture International clinic, which is currently all virtual. I am learning how to provide trauma-informed, culturally competent care. This morning I meet with patients who speak Arabic, English, Spanish, and Haitian-Creole.
Noon: Eating lunch and reviewing my afternoon patients. I am fortunate to be able to walk to my afternoon Women's Clinic in La Jolla. I have a small caseload of women and enjoy getting to know them and having more frequent follow-up. From 4-5 we have excellent didactics on women's reproductive mental health.
PM: Swim at the local Jewish Community Center pool, a nice, affordable gym that's easily accessible in La Jolla close to the VA. Afterwards celebrate taco Tuesday, fish tacos abound and are the perfect meal for a pescatarian. Some favorites include Taco Stand and City Tacos.
WEDNESDAY
AM: Walk over to the College Mental Health Program situated next to the UCSD campus and shadow a psychiatrist or therapist for a few patients. It's nice to experience different teaching styles and a focus on lifestyle treatments as well as psychopharmacology. Afterwards, we engage in one hour of case discussion which may include discussion of OCD, ADHD, substance treatment, etc.
Noon: Meeting my psychodynamic supervisor for 45 mins to discuss my therapy cases. This is my favorite meeting of the week! Afterwards I'll drive downtown ~15 mins to the crisis house, listening to a Spanish Podcast like NPR's Radio Ambulante to keep my language skills fresh. If I have time, I will eat my lunch in the grass in Balboa Park. Then I head in to the crisis house, where I see 1-2 patients. When we are on call in the hospital we often send patients here from the ED.
PM: Run club at Milestone Running store. Sometimes there are up to 60 people, all ages and abilities. We do runs through a hip neighborhood called North Park. When I first moved here this is how I met new people!
THURSDAY
AM: Didactics day! Lectures range from a Jeopardy-style "Mind Games" competition between the residents and faculty to psychopharmacology talks by Dr. Steven Stahl. After the first lecture, the residents separate by class; last week the PGY-4's learned about cardiac consequences of psychotropics.
Noon: I have personal psychotherapy during the lunch hour, since PGY-1. The program leadership helped me find a therapist and appointment time that fits in my schedule. We receive one year of free psychotherapy provided by the program, if you choose to participate. Since I am in the Community Track, we have a full day of didactics including group supervision of interesting cases. This week we had a lecture on the infrastructure of the San Diego County behavioral health system.
PM: Time to decompress from all the Zoom, going for a walk with my partner or reading on our patio. I'm currently working through "The Body Keeps the Score" (purchased with my academic funds).
FRIDAY
AM: Seeing my psychotherapy cases.
Noon: Treat myself to a Poke bowl for lunch. Working from home with San Diego Youth Services where I get 90 minutes for an intake with a teenager. It's great to have this amount of time with a patient. Volume is low so if I don't have patients, I use this time to do work on my senior project.
PM: I'm usually done with work by 4 PM and might meet my classmates at a local craft brewery like Modern Times.
SATURDAY
AM: Have coffee, grab my wetsuit and get ready to surf! A group of co-residents and I took lessons intern year and this is one of our favorite ways to decompress, typically at Scripps Pier, Del Mar, or Ocean Beach. Sometimes we see dolphins! When we finish we pick up some acai bowls for breakfast. Chores and groceries in the afternoon.
PM: Live music, anything from jamming with my partner at home to seeing a big performance. Recently rocked out to Tramped by Turtles at Humphrey's by the Bay. After a weekend of fun and sun, ready to rinse and repeat the week!