Cognitive Dynamics Team
Principal Investigators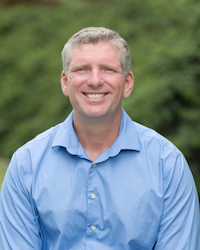 Colin Depp, Ph.D.
Principal Investigator
Co-Director of the Cognitive Dynamics Lab
cdepp@ucsd.edu
Dr. Colin Depp is a professor in residence and a clinical staff psychologist at the Veterans Affairs Hospital in UC San Diego. As a practicing psychologist, Dr. Depp mentors and clinically supervises residents, fellows, graduate students, and interns. He is also the Director of Research Education and Training at the Clinical and Translational Research Institute at the University of California San Diego and mentors clinical scientists in multiple training programs.
Dr. Depp's research focuses on technology-based longitudinal assessment and real-time interventions in mental health- particularly in serious mental illnesses. His other projects deliver multi-component behavioral interventions and incorporate use of technology to assess and modify physical activity, aging-in-place, sleep and outcomes. Dr. Depp's involvement in research and as a clinical scientist has led him to collaborate with clinicians, engineers, and bioinformaticians as well as create training opportunities in entrepreneurship in medical devices.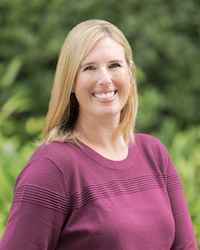 Principal Investigator
Co-Director of the Cognitive Dynamics Lab
r6moore@ucsd.edu
https://twitter.com/raeannephd
Dr. Raeanne Moore is a Clinical Psychologist, with a Neuropsychology emphasis. Additionally, Dr. Moore is an Associate Professor of Psychiatry at UC San Diego. She researches the use of digital health technologies to improve the assessment of cognitive functioning, as well as machine learning and AI to identify digital biomarkers predictive of cognitive decline.
She has developed gamified, smartphone-based mobile cognitive tests to enable cognitive testing "in the wild." Dr. Moore works with many clinical populations (e.g., people with bipolar disorder; schizophrenia; HIV/AIDS, mild cognitive impairment, and Parkinson's disease). She also sits on the board of UC San Diego's Mental Health Technology Center (MHTech).
Lab Personnel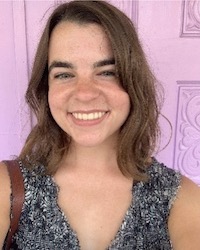 Emma Parrish, M.S.
Project Coordinator
emparris@ucsd.edu
Emma is a third-year student in the San Diego State University/University of California San Diego Joint Doctoral Program in Clinical Psychology. She received her Bachelors of Science in Psychology from Northeastern University in 2017. Emma's research interests lie in real-time interventions and assessments through technology for people with serious mental illness, with a focus on suicide prevention, functioning, and cognition.
She is also interested in the ethics of digital mental health interventions. Emma is currently completing her clinical practicum at the VA San Diego Center of Recovery Education, where she works with Veterans with serious mental illness. In her spare time, Emma enjoys rock climbing, hiking, and cooking.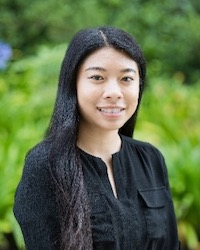 Avery Quynh, B.S.
Project Coordinator
akquynh@health.ucsd.edu
Avery graduated from the University of California, San Diego in 2019 with a Bachelors of Science in both Human Biology and Clinical Psychology. During her time at UCSD, she volunteered in cognitive psychology labs that focused on visual cognition, attention and memory. She also volunteered in the Cognitive Dynamics lab as an undergraduate research assistant before transitioning to a project coordinator.
Avery's main interests revolve around psychosis and digital mental health. In the future, she hopes to pursue a PhD in clinical psychology so that she can work as a clinician as well as conduct her own research studies. Outside of the lab, Avery enjoys bullet journaling, crafting, and spending time with friends and family.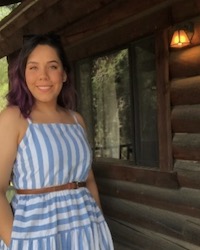 Vanessa Scott, B.S.
Project Coordinator
vlscott@health.ucsd.edu
Vanessa graduated from the University of California, Riverside in 2018 with a B.S. in Psychology. In college, she worked in two Cognitive Psychology labs. After graduation, she worked in a developmental laboratory focusing on perceptual and motor differences in infants. She also worked in a cellular neuroscience laboratory focusing on physiological mechanisms of plasticity in disorders. Through these experiences she narrowed her research interests.
Currently, her main interests involve populations with psychological disorders that use substances and differences in their perceptual/social experiences, affect, and cognitive function. While working at the Cognitive Dynamics Lab she is gaining experience to fine-tune her research skills and has the goal to continue research and become a Clinical Research Coordinator in the future. In her spare time, she likes hiking with her dog, dancing and trying new coffee shops.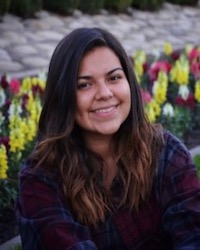 Camila Martinez Ceren, B.S., B.A.
Project Coordinator
c2martinezceren@heath.ucsd.edu
Camila graduated with a Bachelors of Science in Public Health and Bachelors of Arts in Psychology from the University of California, San Diego in 2019. Since then, Camila has been working on research at UC San Diego Health and at the San Diego Veteran Affairs Healthcare Administration focusing on areas of cognitive functioning and suicide prevention and intervention.
She aspires to pursue a PhD in Clinical Psychology to design and implement her own research studies and receive clinical training while applying aspects of health policy to better research, serve, and understand underrepresented populations. Outside of the lab, Camila enjoys painting, being outdoors, and playing with her cats.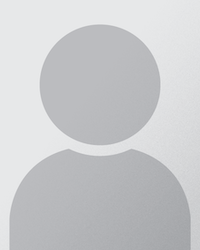 Alexis Roach
Research Assistant
emparris@ucsd.edu
Alexis is a Senior Honors student at the University of California, San Diego pursuing her B.S. in Psychology with a Specialization in Clinical Psychology. While at Glendale Community College she volunteered as a Crisis Counselor, which deepened her passion for suicide prevention and the betterment of aid for those experiencing mental health crises. Thus, she is especially concerned with the high suicide rates of Schizophrenia, and is interested in research that will contribute to the improvement of behavioral therapy for people living with schizophrenia.
Future plans for Alexis include a PhD in Clinical Psychology, with a research concentration in the Schizophrenia Spectrum. Additionally, Alexis assists in another lab that focuses on social anxiety and depression treatment, which aids her in researching those symptoms as they apply to Schizophrenia.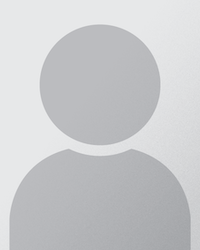 Jessica Sears
Research Assistant
Jessica is a Senior undergraduate student at University of California, San Diego. She is currently pursuing a Bachelor of Science in Global Health with a minor in Biology. She previously worked with UCSD health in a public health study for cardiovascular epidemiology. This helped her align her passions and educational interests in the field of public health.
After graduation, Jessica hopes to attend a graduate program for a Master of Public Health with a concentration in Epidemiology and Biostatistics. Her research interests lie in chronic illness, aging, mental health, and equity in healthcare. Post MPH, Jessica hopes to work in a hospital system as a practicing epidemiologist or continue research in the field of chronic illnesses and mental health.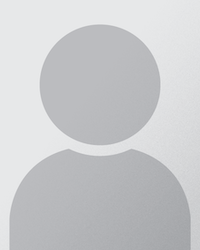 Jiayi Lin
Research Assistant
Jiayi is an undergraduate student at the University of California, San Diego, majoring in Clinical Psychology and Cognitive Science with a Specialization in Clinical Aspects of Cognition. She has worked with many different labs that focus on all aspects in the field, including but not limited to social, evolutionary, positive, clinical, and cognitive psychology. She is also working in NGOs that provide psychological resources to underrepresented children and peer counseling to young adults.
Academically, she is interested in the suicidal ideation of adolescents and has developed a growing interest in Schizophrenia Spectrum and psychosis in this lab. In the future, she is going to pursue a PhD degree in clinical psychology and hopes to be a wonderful researcher, clinician, and teacher.
Undergraduates
Audrey Berardi
Undergraduate Research Assistant
Audrey is an undergraduate student in UCSD with a major in Cognitive and Behavioral Neuroscience.
Elizabeth Peek
Undergraduate Research Assistant
Elizabeth is an undergraduate student in UCSD with a major in Cognitive Science with a Specialization in Neuroscience and a minor in Bioethics.
Lab Alumni
Jennifer Villa
Jennifer has worked with Dr. Depp for 4 years on projects involving individuals with Schizophrenia and on topics such as suicidality and social cognition. Jennifer is now attending University of Montana's Clinical Psychology PhD program.