Community Track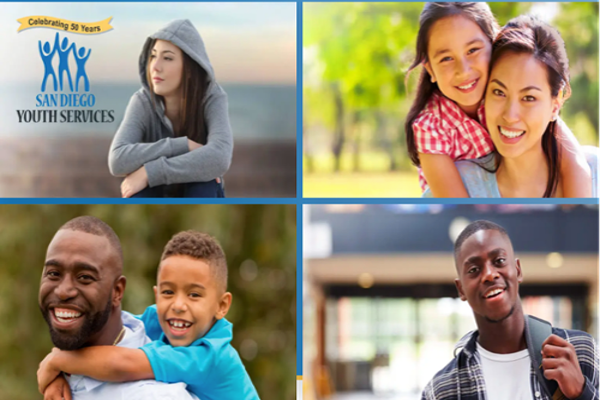 Background
The University of California San Diego Department of Psychiatry Community Psychiatry Program
 is thrilled to offer a Community Track for both the General Psychiatry Residency Program as well as our Child and Adolescent Psychiatry Fellowship Program! 
This specialized track trains providers to address the mental health needs of underserved youth and families. In order to effectively serve this population, our fellows are embedded in a variety of community-adjacent public sector clinical settings. This allows our fellows to develop an intimate understanding of the every day lives of our patients, local health disparities, and the public mental health system. Our overarching goal is for UCSD Community Track Child and Adolescent Psychiatry Fellows to not only develop
 the multi-faceted skills required to provide quality patient-centered care to our population, but also to arm our fellows with the knowledge, experience, and courage to advocate for systems-level innovations that will lead directly to large-scale improvements in community and population health. 
Track Details
Both first and second year of fellowship in all tracks include a full, uninterrupted day of didactics that is pager-free.
The first year of the UCSD Child and Adolescent Psychiatry Fellowship Program Community Track largely resembles that of the Traditional Track, with core experiences in inpatient psychiatry, consultation-liaison psychiatry, inpatient eating disorders, pediatric emergency psychiatry, community-based outpatient care, and a structured psychotherapy experience. Community Track Fellows are promptly connected to mentors with expertise in Community Psychiatry. These mentors will get to know the fellow on a personal level and help the fellow to establish goals for both the mentoring relationship and their fellowship experience.  
The second year of the Community Track offers unique exposure to specialized outpatient community populations, including youth at risk for sex-trafficking, juvenile justice, and near-homelessness. Second year Community Track fellows also participate in an additional half day of a specialized didactic seminar series that is focused on learning about population health, advocacy, healthcare leadership, program design, finance, budgeting, collaborative care, outcome-based research, and more! The graphic below is a depiction of the breadth of services offered by our primary community partner, San Diego Youth Services.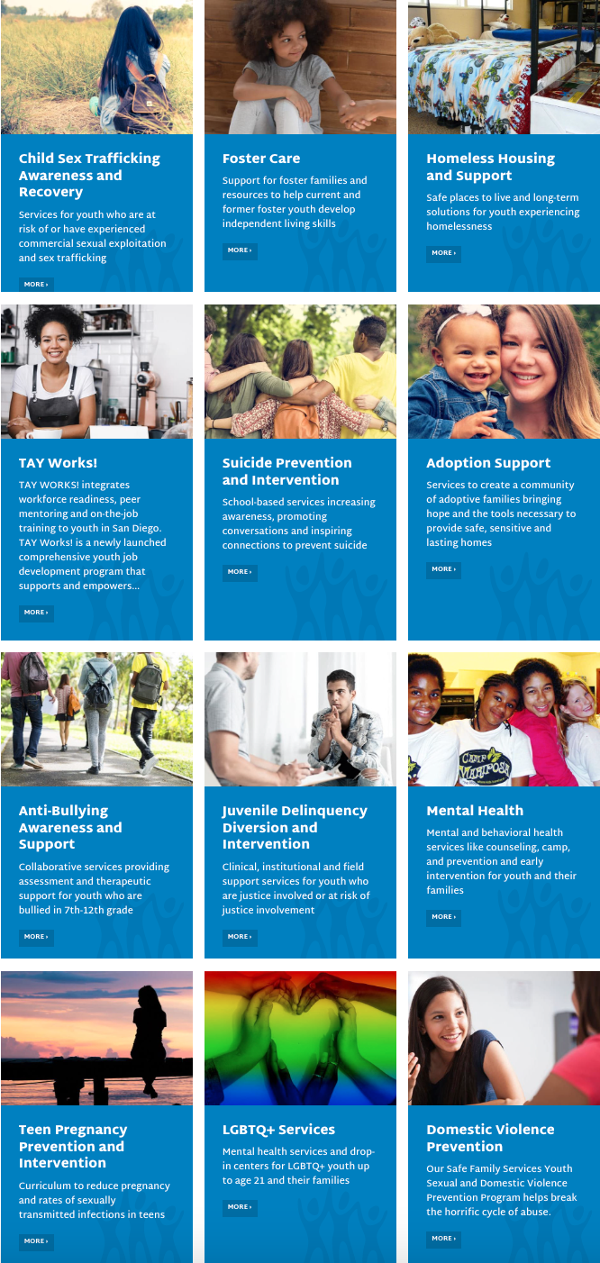 Applicants
We welcome a broad range of applicants, including but not limited to those interested in community-based systems of care, minority mental health and health disparities, systemic and institutional racism, diversity, equity, inclusion, adverse childhood events, advocacy, public policy, public health system leadership and program development, and health services research. Applicants with a background in humanitarian experiences with underserved communities are a great fit!
Our fellowship typically offers 1 Community Track position per year. Any applicants who feel they would benefit from a community-oriented fellowship experience are welcome and encouraged to apply!
Director
Emily (Ema) Troyer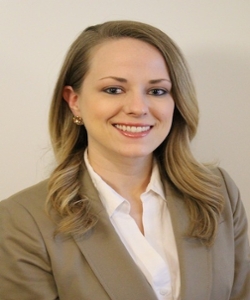 Dr. Emily (Ema) Troyer serves as Director for the UCSD Child and Adolescent Psychiatry Fellowship Program Community Psychiatry Track. She is also a supervising psychiatrist in the UCSD General Psychiatry Residency Program. Dr. Troyer grew up in rural Ohio and went to the University of Akron for undergraduate studies, followed by the University of Toledo for medical school. She completed her general psychiatry residency at the University of Illinois at Chicago, an institution dedicated to a highly underserved urban population, where she was Chief Resident. She then completed her child and adolescent psychiatry fellowship at UCSD, where she also served as Chief Fellow. After fellowship, she completed a 3 year research post-doc fellowship at UCSD in a psychoneuroimmunology laboratory, and her research focuses on understanding immune-brain associations in childhood psychopathology, such as pediatric OCD. Dr. Troyer is passionate about community psychiatry because she experienced first-hand what it was like to grow up in a rural community without easy access to medical specialists. Her experiences in urban Toledo and Chicago, and then working with the underserved youth and families in San Diego, have only served to further her enthusiasm for this work. She is looking forward to meeting our applicants!
For further information, please contact:
Sabina Perez
Program Administrator
sperez@rchsd.org 
(858) 966‒7759