Community Psychiatry Program Administration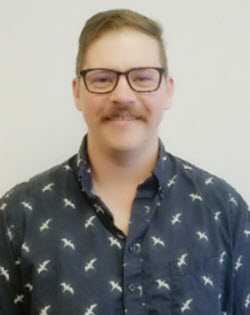 Aaron Carr
Chief Financial Manager

Aaron Carr is Chief Financial Manager for the UC San Diego Community Psychiatry Programs (CPP) and Outpatient Psychiatric Services-Hillcrest (OPSH) Clinic. With a career at UCSD spanning more than 16 years, Aaron has extensive experience in providing fiscal management and administrative oversight for a large array of complex and interrelated Programs, such as contracts and grants funded by the County of San Diego, NIH, the State of California, as well as Clinical Service and Training/Affiliation Agreements setup with outside Community-Based Organizations. Specifically, as Chief Financial Manager Aaron manages all aspects of the day-to-day financial administration for OPSH and CPP, along with its many associated clinical Programs (e.g., 2nd Chance Re-Entry, the UCSD Community Psychiatry Residency Track, CREST), which encompasses the following duties: invoicing; revenue and expense reconciliation; financial reporting and analyses; and personnel effort tracking. Aaron received his Bachelor of Arts in Philosophy at the University of California, Santa Barbara. Since then, he has continued to place a high-value on furthering his education, including taking a class in Forensic Accounting, working towards an Advanced Certificate in Data Mining for Advanced Analytics, and obtaining his Yellow Belt Certification in Lean Six Sigma. In his spare time, Aaron enjoys the great outdoors with his family, trivia and card games, and practicing martial arts with his children.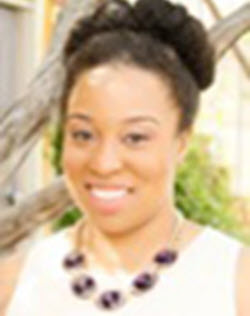 Julia Griffith Boyd
Clinical Training Program Coordinator

Julia Griffith Boyd is the Clinical Training Program Coordinator for the Community Psychiatry Program, Community Child and Adolescent Psychiatry Fellowship, and Psychotherapy Trainee Program. She earned her Bachelor of Arts degree from Point Loma Nazarene University in Managerial Organizational Communications with a Minor in Public Relations and is currently pursuing her Masters of Arts degree in Nonprofit Leadership and Management from the University of San Diego. Julia has held various positions in public health promotion and higher education, with her last appointment as Interim Student Success Coordinator at Cuyamaca College and the San Diego North County Youth Market Director for the American Heart Association. She is committed to serving and advocating for underrepresented communities' access to equal opportunities for education, affordable housing, and quality health and mental care. Julia Griffith Boyd was the past 3rd Vice President of the National Council of Negro Women, San Diego Section. Her passions include community organizing, volunteer projects, gardening, and making Pinterest recipes and crafts.